Economy /
Newspapers seek withdrawal of tax on newsprint import
---
Staff Correspondent
Published:
2021-04-17 12:01:28 BdST
Pre-budget DiscussionNewspapers seek withdrawal of tax on newsprint import
---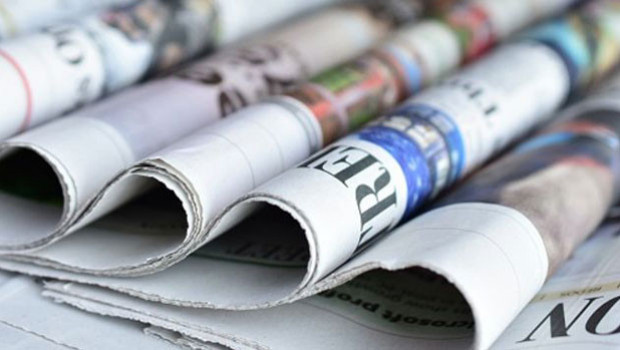 Newspaper editors have sought withdrawal of tax on newsprint import as well as cut in corporate tax in the next fiscal's budget.
The newspaper editors and electronic media CEOs put forward their demand at virtual a pre-budget discussion with the Finance Minister AHM Mustafa Kamal on Thursday.
The Daily Star Editor Mahfuz Anam, the Daily Bangladesh Pratidin Editor Naem Nizam, Bangladesh Television Director-General Sohrab Hossain, Daily Amader Notun Somoy Editor Naeemul Islam Khan and Channel I Senior journalist Shykh Seraj, among others, spoke at the event.
Naem Nizam sought tax withdrawal on newsprint import, while Nayeemul Islam Khan sought a cut in corporate tax for the newspaper industry, the finance minister told reporters after the meeting.
Besides, the participants also recommended the government complete the development works on time and also to stop misuse of funds in government expenditure.
Shykh Seraj suggested increasing subsidy in the agriculture sector, increasing the depth of the poultry sector through extending necessary support.
Nayemul also recommended the government to make the University of Dhaka, regarded as 'Oxford of the East', of more international standard through undertaking necessary measures and enriching its research activities.
The finance minister said the participants in the meeting also suggested the ministry of finance become strict in this regard.
Supply shortage due to disruptions in farmers' activity amid corona pandemic has pushed up rice price this year, Kamal said in reply to a question.
Kamal said this as he was talking to reporters after he virtually held a pre-budget meeting with media personalities on Thursday.
In reply to a question about why rice price is so high in the country even after approval of 8-10 lakh tonnes rice import, he said: "Paddy, rice and wheat are dependent on nature."
"We claim that we're self-sufficient in food grains. But we can be self-sufficient that year when our nature remains normal," he said, adding that it is not possible when any natural calamity does not remain under control.
"We can be successful in a year when total arable land, skill and capabilities can be capitalised," Kamal said.
He said much Boro paddy has been destroyed last year for which the government has announced a support package.
He informed that some neighbouring countries like India, Thailand also faced a shortage in agricultural production because of coronavirus.
"Many countries have faced more difficulties than us because of coronavirus. Farmers could not work properly. Farmers and farm production got affected severely. As a result, rice price soared because of supply shortage," Kamal said.
Mentioning that agriculture is the country's lifeline, he said the government seeks to introduce modern technology in all kinds of agricultural products.
"We want to give some incentives to lure the educated people who want to come to agriculture. Besides, we want to mechanise agriculture from the manual system. Work has already been done in this regard," the finance minister said.
In the last budget, Kamal said he focused on the issue and made some allocation for the segment.
"I think our agriculture is doing very well and the government will do everything necessary for making our agriculture more dynamic and powerful," Kamal ensured.
Unauthorized use or reproduction of The Finance Today content for commercial purposes is strictly prohibited.