Economy /
Gas price for double burners jumps to Tk 1,080, single burner at Tk 990
---
Staff Correspondent
Published:
2022-06-06 09:58:10 BdST
Gas price for double burners jumps to Tk 1,080, single burner at Tk 990
---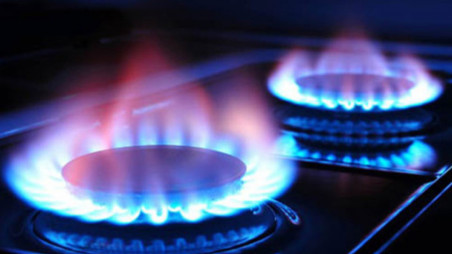 The Bangladesh Energy Regulatory Commission (BERC) has increased price of gas by 22.78 percent for consumers at all levels. The price of gas per cubic metre has been increased from Tk 9.7 to Tk 11.91.
The announcement was made by BERC Technical Committee Chairman Mohammad Abu Farooq during in a press conference in Dhaka on Sunday.
Price of gas for single stove per month has been fixed at Tk 990, up from Tk 925, while double burners will cost Tk 1,080 per month, up from Tk 975.
A notice, signed by BERC Secretary Khalilur Rahman Khan, was also issued in this regard which noted that the new price will be effective from June.
The highest increase was made in the household consumers as they have to pay Tk 18 per cubic metre (42.86 percent rise) instead of existing Tk 12.6 per cubic metre (CM).
According to the increased price, CNG consumers will have to pay at the existing rate of Tk 43 per CM while captive plant operators will have to pay Tk 16 per CM (15.52 percent rise) instead of Tk 13.85.
Commercial consumers like restaurants, hospitals, student hostels, and hotels will have to pay Tk 28.64 (15.83 percent rise) instead of Tk 23 per CM.
The large industries industry owners will have to pay Tk 11.98 (11.96 percent rise) instead of Tk 10.70 per CM while medium industry Tk 11.78 per CM (10.09 percent rise) and small and cottage industry Tk 10.78 (36.74 percent decrease) and the tea estates at Tk 11.93 per CM (11.50 percent rise).
Public and private power plants will have to pay Tk 5.02 per CM instead of Tk 4.45 per CM (12.81 percent rise) while fertiliser factories Tk 16 (59.55 percent rise) from the existing Tk 4.45 per CM.
Earlier, BERC said that the new gas price would be adjusted in the forthcoming national budget by calculating subsidies on LNG imports. But the new tariff will be declared before the budget.
In January, Petrobangla and six of its gas distribution companies applied to the BERC to increase gas prices by 117 percent. The BERC held a public hearing on the issue from March 19 to 22.
On the other hand, the BERC's technical committee recommended a 20 percent hike in gas prices, which drew flak from different political parties, businessmen and social organisations.
Consumer Association of Bangladesh (CAB) Energy Adviser Professor Shamsul Alam said the gas distribution companies are still profitable. Some 12-14 percent of gas is being stolen every year. If these can be stopped, there is no need to increase the price.
Unauthorized use or reproduction of The Finance Today content for commercial purposes is strictly prohibited.