Economy /
NBR needs holistic reform for financing budget
---
Staff Correspondent
Published:
2022-06-28 03:29:10 BdST
NBR needs holistic reform for financing budget
---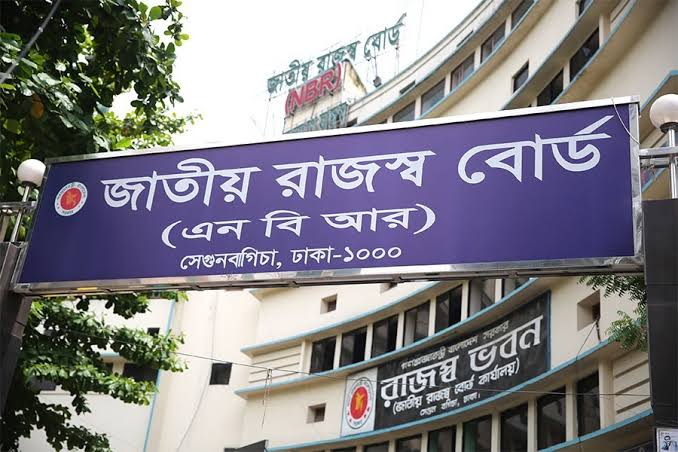 Holistic reform of the National Board of Revenue (NBR), appointing knowledgeable persons, is needed to earn mammoth targeted revenue to finance the Tk6.78-trillion national budget for the financial year (FY) 2022-2023, experts observed.
They viewed that such constructive change will not only enable the revenue board to significantly raise tax-GDP ratio through gaining trust of the eligible taxpayers but also will ease the growing tax burden on the limited number of taxpaying individuals.
They also suggested that the government should take austerity measures to avoid unnecessary spending specially in the time when global economy, including Bangladesh, faces difficulties in the wake of Covid-induced shocks and Russia-Ukraine war.
The experts were addressing a post-budget seminar titled 'National Budget and Economic Pathway' organised by Centre for Governance Studies (CGS) recently, where Planning Minister MA Mannan was the chief guest.
CGS chairman Manjur A Chowdhury chaired the seminar moderated by its executive director Zillur Rahman.
President of Bangladesh Chamber of Industries (BCI) Anwar-ul Alam Chowdhury (Parvez) said NBR needs to collect Tk3.70 trillion and Tk630.0 billion more will have to be collected from other sources.
"If we see NBR's revenue growth over the past five years, it is about 15 percent. So, with the growth, it would be very difficult for them to achieve such huge target," he said.
"There are around 7.5 million TIN (tax identification number) holders but only 2.5 million of them pay taxes. There is no visible initiative from the NBR to bring others under the tax net, rather it keeps mounting pressure on the existing taxpayers," he added.
"Changes will have to be brought in the NBR with appointing people having sound knowledge about various types of tax. NBR needs to be friendly to the taxpayers," he said.
Former president of Federation of Bangladesh Chamber of Commerce and Industry (FBCCI) Mir Nasir Hossain said the poor tax-GDP ratio that remains almost static for years poses a challenge to the implementation of the proposed national budget.
As a result, he said, the genuine taxpayers have become victims of new types of taxes.
"We have long been demanding reform and automation of the NBR but it did not happen. We are going in a wrong way. The direct tax needs to be the number of one revenue source," he added.
Former president of Japan-Bangladesh Chamber of Commerce and Industry (JBCCI) Abdul Haque said there is no direction in the proposed budget to decrease revenue expenditure to avoid wastage of resources, whereas there is less income.
He suggested not going for unplanned development that creates various problems. "We need massive change in expenses," he said.
Presenting a keynote paper, Chairman of the Department of Development Studies in the University of Dhaka Professor Dr Rashed Al Mahmud Titumir said the budget for security and education has decreased, whereas that in the health sector is not enough.
The political influence in social security activities results in lack of inclusion, he added.
He stated the need for a megaproject of ways to increase the tax.
The MPs who are the people's representatives often fail to have any role in making the budget in a constitutional way, he said.
Lastly, he posed a question if the economy is actually by the people and if it is contributing for the people.
Speaking as special guest, former Commerce Minister Amir Khasru Mahmud Chowdhury said the allocation for health, education and social protection was expected to be increased in the current context of the time.
"But unfortunately, it is decreasing. The main strength of the economy is SME sector which does not get proper policy attention. Inequality is rising where government is patronising their own people," he said.
Mr Chowdhury was critical of the data mismatch of the BBS (Bangladesh Bureau of Statistics).
Planning Minister M A Mannan said the mass people are less interested about governance, all they want is living standard, which his party has ensured.
"Road to governance is very long process, but we have to understand what mass people want at the first place," he said.
He said the proposed budget might have a lot of shortcomings but it is just a draft, and with all the suggestions and criticism, it will be discussed in parliament and made into a proper one.
Unauthorized use or reproduction of The Finance Today content for commercial purposes is strictly prohibited.