Economy /
Widening trade deficit a major challenge
---
Hasibul Aman
Published:
2022-07-16 09:10:42 BdST
Widening trade deficit a major challenge
---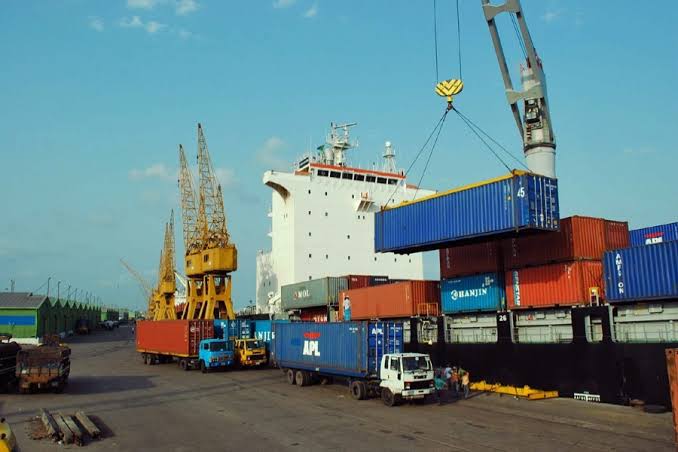 Containing the unexpected rise in imports is going to be a major challenge for the economy in the new fiscal year posed by the alarmingly widening trade deficit.
In addition, skyrocketing inflation amid the Russia-Ukraine war, flood havoc in Sylhet and Sunamganj and fresh wave of corona infection in the country are other major threat feared to erode macroeconomic stability.
Bangladesh Bank in its new monetary policy has predicted that the just-concluded FY22 fiscal's trade deficit might be a record $33.20 billion as import growth is much higher that export growth.
The deficit may grow further to $36.70 billion in the current 2022-23 fiscal year, it said.
According to the central bank provisional data, trade deficit rose to a record $30.82 billion during July-May period of FY22, much higher than BB's earlier projection of $26.60 billion for the whole year.
During the same period a year earlier, trade deficit was much lower at $20.71 billion.
Imports surged 39.03 percent year-on-year to $75.40 billion in the first eleven months of FY22 over $54.23 billion during July-May of FY21.
Exports, on the other hand, grew year-on-year by nearly 33 percent to $44.58 in the said period.
The central bank projection says that export would grow 32 percent and imports 35 percent, while remittance would fall 14 in FY 22. The overall current account balance was predicted to be $17.73 billion in negative territory.
Current account balance stood at $17.23 billion in negative territory in the first eleven months.
It also predicts that export growth will decline to 13 percent while import will grow by 12 percent and remittance will rise by 15 percent with $16.54 billion deficit in balance of payment.
Policy Research Institute (PRI) executive director Ahsan H Mansur thinks that unusual hike in exports is the main factor behind such deficit in international trade and balance of payment.
"Imports jumped after the corona pandemic waned and the economic activities returned to normalcy. Since then the export-import gap has been widening," he said.
Even the measures taken by the government and the central bank to rein in high import proved futile despite the ongoing Russia-Ukraine war.
The situation has been aggravated by the falling remittance that slipped to $21 billion in FY22 billion from $24 billion a year earlier.
The foreign exchange reserve dropped to below $42 billion at the end of June this year, while it will fall below $40 billion after Asian Clearing Union (ACU) payment.
Unauthorized use or reproduction of The Finance Today content for commercial purposes is strictly prohibited.