Economy /
Remittances, exports to offset dollar shortage: Kamal
---
Staff Correspondent
Published:
2022-07-28 08:10:33 BdST
Remittances, exports to offset dollar shortage: Kamal
---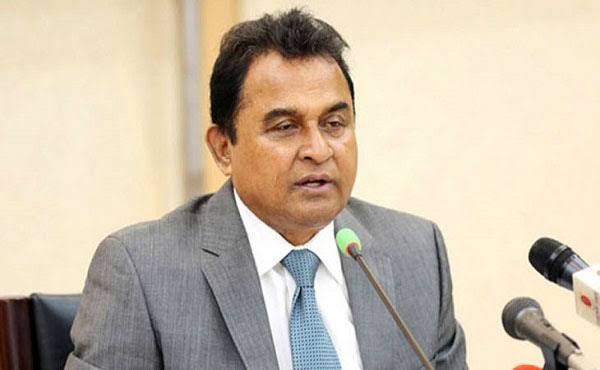 Finance Minister AHM Mustafa Kamal says fraudulent imports are exacerbating higher dollar prices along with inconsistency in demand and supply of the currency.
He also expressed his hope that remittances and exports would offset dollar shortage in the country.
"The government is trying to identify import irregularities in its effort to regulate the market prices of the dollar," he said after a meeting of the cabinet committee on government purchases on Wednesday.
The dollar returned to Tk 108 on Wednesday, falling from a peak of Tk 112 a day earlier.
On the government's steps to control the dollar market, Kamal said: "I don't know who is hiking the dollar prices and why. There were some import management issues but we're looking into this. We'll use all tools in our repertoire to prevent this from happening."
"It's true that the dollar supply has to meet the market demand. But if things are done [dishonestly] ... in that case, we'll have to take control. The government has all the tools necessary."
Kamal said imports showed higher prices than usual. "When it was barred, the importer opened LC (letter of credit) in another bank. This is wrong. We'll take measures against it."
"Dollars are flowing in from the sectors we have predicted. We have to keep expenditure in check now. We've to import machinery, raw materials and wheat. We have the money needed to control them."
The minister pinned his hope on remittances, which fell to $21 billion in the 2021-22 fiscal year from a record $25 billion in the previous year but still remained the second highest.
"We believe remittances will increase this year as many workers have already travelled overseas after the Covid-19 crisis declined. They will now settle abroad and send in remittances. Remittances and exports will offset our dollar shortage."
Unauthorized use or reproduction of The Finance Today content for commercial purposes is strictly prohibited.