Economy /
Govt imports mulled to forestall Ramadan market manipulation
---
Staff Correspondent
Published:
2023-01-28 20:40:59 BdST
South America source of oil, sugar buy on G2G dealsGovt imports mulled to forestall Ramadan market manipulation
---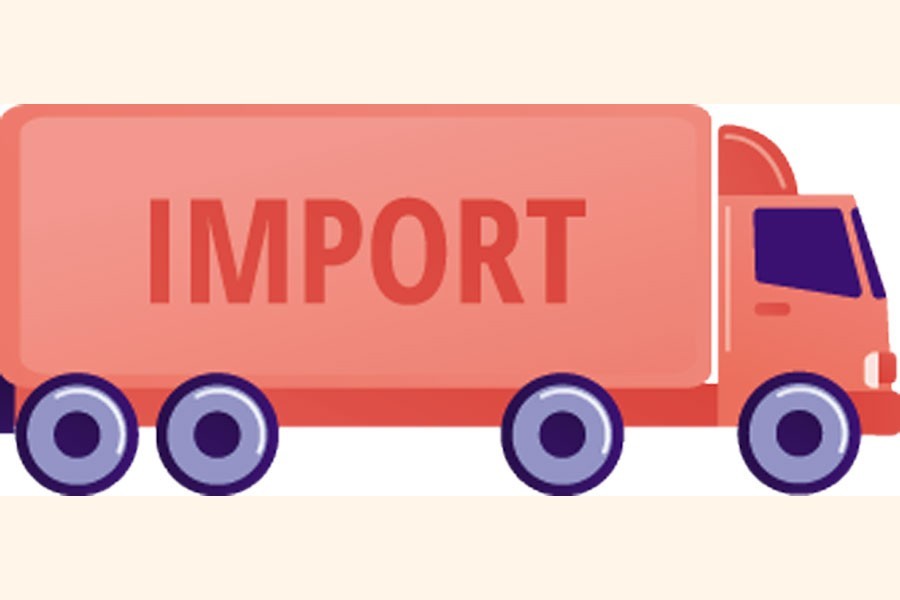 Direct government buy of edible oils and sugar from overseas sources is under consideration to secure timely and affordable supply of the essentials, sources said, especially to avert any crisis.
Government authorities have already started search for potential markets, especially South American countries like Brazil and Argentina, to import the two essential items under government-to- government (G2G) mechanism ahead of the month of Ramadan when market perennially gets overheated.
The move may create contact arrangement for the country's small private importers with the exporters of such items in the two nations.
As planned, the 10 million cardholders and lower-income families under the Trading Corporation of Bangladesh (TCB) are to benefit from the government intervention, in the wake of both domestic and global market volatility.
To this effect, a high-powered government official team headed by commerce secretary Tapan Kanti Ghosh is expected to visit the countries on January 30- February 04, assessing feasibility of the procurement.
A senior official said the time is likely to be rescheduled due to late approval by the government authorities concerned.
Earlier, the government had failed to procure soybean oil and sugar required for selling at subsidised rates among 10 million families ahead of a last Eid festival from the domestic refiners.
The refiners were reluctant to provide edible and sugar after promising in the name of price being much lower than their production cost, a source with good knowledge about the issue said.
"They often create artificial shortage of the two key commodities on the market on different lame excuses," he said about what is described by economists as market oligopoly.
To avoid dependency on the country's sugar and soybean refiners, the government has initiated move to procure soybean and sugar directly from Brazil and Argentina for TCB's rationing programme.
Besides, it wants to connect with Brazil and Argentina's soybean and sugar exporters so that existing "monopoly" of such large refiners could be foiled on local market, he said.
Currently, Brazil is the top producer and exporter of soybeans in the world followed by the United States and Argentina.
The US Department of Agriculture has estimated the marketing year (MY) 2022-23 for US soybean harvest at 118.3 million tonnes, close to its 5-year average of 118.4 million tonnes. Brazil and the US together account for 70 per cent of global soybean production.
Bangladeshi traders currently import soybean mostly from Brazil and Argentina, said an industry-insider.
They import more than 50 per cent of its annual import of soybean oil from Argentina and around 25 per cent from Brazil.
Argentina and Brazil have been the main exporters of soybean oil to Bangladesh for many years.
On the other hand, currently, Brazil is the massive contribution to world sugar supply. Bangladesh also imports sugar from Argentina.
Sugar prices already have skyrocketed amid a supply crunch in Dhaka with traders seeing no way out of the problems, including a shortage of dollars for import and an increase in gas price.
There is huge shortage of sugar on the market. Hardly any packet sugar is available at shops-apparently as part of ploy to avoid writing the MRP on the packet.
The annual demand for sugar in Bangladesh is 2.5 million tonnes. The local mills produce only 100,000 tonnes and the rest is imported. On average, 0.11 million (1.1 lakh) tonnes of sugar is required per month, according to the official data.
According to the commerce ministry, the country has a demand for over 2.0-2.2 million tonnes of edible oils annually, of which more than 95 per cent met through imports.
The Bangladesh Embassy in Brazil is already exploring the possibilities of procuring bulk soybean from the South American country following an instruction by the Ministry of Commerce (MoC), sources said.
The move is expected to yield positive results in stabilising the prices of edible oils, a senior official said.
Officials said the government had a target to make a G2G arrangement for importing the item directly, but the mission earlier had reported that Brazil does not have the G2G trading mechanism,
Brazil, however, assured that they would help the Bangladesh mission connect their exporters, traders and companies in the business, they added.
According to a communication from the Bangladesh mission in Brazil with the MoC, the mission is trying to find out Brazilian exporters of soybean by contacting and meeting relevant businesspeople, companies and APROSOJA (Brazilian Association of Soybean Producers).
Bangladesh Ambassador to Brazil Sadia Faizunnesa had a meeting with Marcos Montes, minister of agriculture, livestock and food supply of Brazil, on June 02, 2022.
She conveyed Bangladesh's interest to establish a regular soybean-supply- chain mechanism with Brazil either on G2G basis or by any other institutional mechanism between the relevant public or private agencies.
"We are trying our best to obtain reliable and credible soybean producer and exporter companies with whom our relevant agencies can establish direct contact," Ms. Sadia said in her communication.
Meanwhile, according to the letter, China has already bought more than 80 percent of Brazilian soybean by paying higher prices. The Chinese purchase of Brazilian soybean jumped 35 percent in 2021.
Bangladesh's soybean-import volume is projected to rise by 7.7 percent year on year to 2.8 million tonnes in fiscal year 2022-23, according to the United States Department of Agriculture (USDA).
At present, only 5-6 local big importers bring soybean from abroad, including Brazil. The companies sell it on the domestic market after necessary refining, he also said.
The six-member team is also supposed to participate in preferential trade- agreement negotiations with both the nations.
Bangladesh has long been trying for boosting trade and business cooperation with Brazil and Argentina-the two Latin American countries which now plan to introduce single currency.
Discussions are ongoing with the members of MERCOSUR including Brazil and Argentina. The team is expected to start negotiations with an eye to inking preferential trade agreement (PTA).
Unauthorized use or reproduction of The Finance Today content for commercial purposes is strictly prohibited.