Economy /
Power outage may worsen in summer
---
Shamim Jahangir
Published:
2023-01-31 16:45:37 BdST
Power outage may worsen in summer
---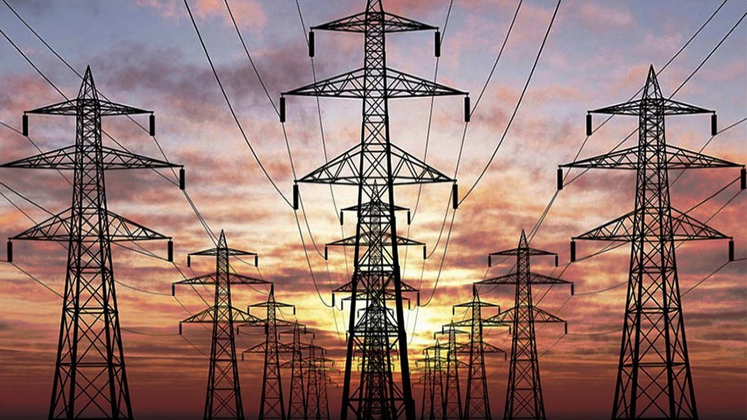 As the summer approaches, the country may experience increased load shedding as fuel imports for electricity generation have dropped significantly due to the dollar crisis and delays in opening letter of credit (LCs).
The outstanding bill for electricity has reached over six months, totaling Tk 277.50 billion for the private sector. This has also led to a one-third drop in electricity generation in the private sector, according to power producers.
The country will require around 16,000MW of electricity from February to meet demand in the summer, particularly for Boro irrigation.
Bangladesh Independent Power Producers Association (BIPPA) President Faisal Karim Khan said, "I usually require two LCs each worth $7 million per month to procure fuel for electricity generation, but I am only able to open one now."
He added, "If the situation continues, I don't know what will happen in February." Faisal Khan is also the Director of Summit Power International.
He further stated that private power producers have a capacity to generate 6,000MW of electricity, but they are currently producing only 2,500MW.
He also informed that private power producers will need to import 5 million tonnes of HFO to produce electricity at a cost of $2.2 billion annually, but they are currently receiving less than $100 million for fuel imports.
The outstanding electricity bills are also causing difficulties as they total over Tk 277.50 billion, which is a combination of over six-month bills. This has pushed several small power producers, including Emergypac, into bankruptcy as they have not been able to pay installments on time, according to Khan.
Khan also mentioned that BIPPA sat with policymakers and they said that the government's top priority is food, agriculture, and then electricity generation.
Recent past BIPPA President Imran Karim, who is also the sponsor of Confidence Power Plants, stated that Bangladesh will require around $12.5 billion to procure fuels for electricity generation.
He added that fuel prices have decreased by 30-40 per cent in 2023 compared to the previous year.
However, the main concern is still the opening of LCs and the requirement of six-month outstanding payments totaling Tk 277.50 billion. If the delay of LCs continues, it may intensify load shedding in March, he said.
Karim also hopes that private power producers will receive their payments next month to ensure a smooth supply of electricity.
He said, "We now require a maximum of 40 days to import fuels, which was only 15 days a year back, due to delays in payments to foreign suppliers."
The government may also witness a sharp rise in electricity subsidy totaling Tk 275.92 billion in the fiscal year 2022-23 until October 2023 due to costly power generation after fuel price hikes in the global market, according to a statement from the Bangladesh Power Development Board (BPDB).
The international energy market has become volatile due to the Russia-Ukraine war. The costly coal and LNG along with 28.50 percent VAT on imported furnace oil are making production costs more volatile, officials said.
BPDB has already informed the Power Division that 28.50 percent VAT on imported furnace oil and the heated international energy market may push the subsidy to Tk 275.92 billion in the FY2022-23.
BPDB Secretary Mohammed Salim Reza has written to the Power Division seeking the immediate release of dues to ensure uninterrupted supply of electricity from private power plants and power imports from India.
According to BPDB, Bangladesh's electricity generation capacity is now 21,484MW. Of it, HFO-based power projects contribute 27.39 percent or 5884MW.
In the fiscal year 2021-2022, the government spent over Tk 312.56 billion as a subsidy for costly fuel imports for electricity.
The HFO tariff increased to $750 per tonne, which was around $200 per tonne in January 2020, according to an importer from a private power generation company.
However, it has now decreased to $450 per tonne, which is good news in the volatile energy market. Additionally, the LNG tariff has also decreased to $20-$22 per million British thermal units (MMBTU).
Consumers in different parts of the country have reported experiencing two or four hours of load shedding of electricity. They have requested that necessary steps be taken to reduce load shedding during the summer.
"I don't know what's happening today as the utility company has reintroduced load shedding of electricity despite a tariff hike," said Abu Raihan, a resident of Mohakhali.
The Managing Director of the Dhaka Power Distribution Company (DPDC), Bikash Dewan, explained that the sudden increase in demand for electricity has led to a maximum of two hours of load shedding.
"The DPDC's demand for electricity has increased to 1250MW, which was only 1000MW a week ago. This sudden increase in demand is disrupting the supply of electricity," Dewan said.
He added that he has already asked the relevant authorities to ensure a smooth supply of electricity during the summer if the DPDC can secure an available supply.
Load shedding is not done during off-peak hours. The Managing Director of the Dhaka Electric Supply Company (DESCO), Kawsar Ameer Ali, also stated that they are sometimes forced to implement 50MW-100MW of load shedding due to the accelerated demand.
"We did not have any load-shedding today, but DESCO was forced to implement load shedding yesterday," he added.
Chairman of the Bangladesh Rural Electrification Board (BREB), Md Selim Uddin, said that consumers in adjacent areas of Dhaka and Mymensingh are facing insignificant load shedding as the demand for electricity has increased in Dhaka.
The Power Division has already held a series of meetings to ensure a smooth supply of electricity ahead of the Boro paddy irrigation and the coming summer, he noted.
According to the Bangladesh Power Development Board (BPDB), Bangladesh's current electricity generation capacity is 21,484MW. Of this, HFO-based power projects contribute 27.39 percent, or 5,884MW.
Unauthorized use or reproduction of The Finance Today content for commercial purposes is strictly prohibited.