Economy /
Bangladesh makes strong economic recovery: WB
---
Staff Correspondent
Published:
2023-10-04 10:23:40 BdST
Bangladesh makes strong economic recovery: WB
---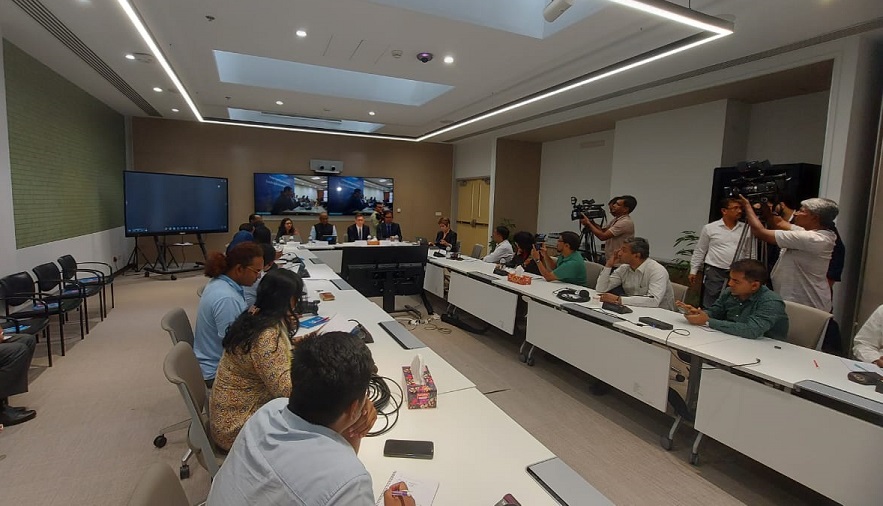 Bangladesh made a strong economic recovery from the COVID-19 pandemic and progressed in reducing poverty, says the World Bank in its twice-a-year update.
The latest Bangladesh Development Update titled 'New Frontiers in Poverty Reduction' released by the World Bank on Tuesday at its premises in the capital.
The World Bank said reforms to address inflation, through monetary and fiscal policies, as well as financial sector vulnerabilities will be critical for the country to sustain growth and poverty reduction.
A single market-based exchange rate would help attract foreign currency inflows through formal channels and support the balance of payment and reserve accumulation, it added.
Supported by economic growth, Bangladesh improved living conditions and reduced extreme poverty to 50 percent in 2022 from 9 percent in 2016, which is comparable to Latin America and the Caribbean countries and fares better than the South Asian average, it said, adding that the new poverty numbers are based on the international poverty line of $2.15 a day (using 2017 Purchasing Power Parity) and the Bangladesh Bureau of Statistics (BBS)'s Household Income Expenditure Survey 2022 and re-estimation for 2016.
"Bangladesh's progress in reducing poverty is multi-dimensional-it has improved poor people's wellbeing including in reduced infant mortality and stunting, and improved access to electricity, sanitary toilets, and education. The rural areas witnessed faster poverty reduction than the cities and towns," said Abdoulaye Seck, World Bank Country Director for Bangladesh and Bhutan.
Despite these gains, inequality has slightly narrowed in rural areas and widened in urban areas. The World Bank stands ready to support Bangladesh to take on urgent reforms to accelerate economic growth."
The report's companion piece, the latest South Asia Development Update - Toward Faster, Cleaner Growth, also released on Tuesday, said South Asia is expected to grow by 5.8 percent this year-higher than any other emerging and developing region in the world, but slower than its pre-pandemic pace and not fast enough to meet its development goals.
The regional report forecasts growth to slow to 5.6 percent in 2024 and 2025 in South Asia, as post-pandemic rebounds fade and a combination of monetary tightening, fiscal consolidation, and reduced global demand weigh on economic activity.
Meanwhile, Bangladesh's GDP growth projected to slow to 5.6 percent in fiscal year 2023-24.
The country has some key challenges including inflation, external sector pressure, financial sector vulnerabilities and uncertainty.
However, the country's growth expected to accelerate in FY 25, as inflation eases, gradual external sector normalisation.
Unauthorized use or reproduction of The Finance Today content for commercial purposes is strictly prohibited.