Economy /
$100m BIMSTEC development fund on the cards
---
SAM
Published:
2018-10-11 12:57:41 BdST
$100m BIMSTEC development fund on the cards
---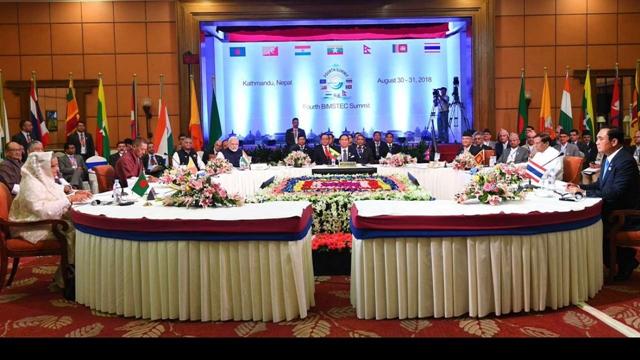 FT ONLINE
The member states of regional trade bloc BIMSTEC are set to establish a fund for research, planning and financing development projects.
At the initial stage, officials have said, the fund styled 'BIMSTEC Development Fund (BDF)' will be worth $100 million.
The fund will be set up with voluntary contributions from the member states, they added.
The BIMSTEC (The Bay of Bengal Initiative for Multi-Sectoral Technical and Economic Cooperation) comprises seven countries.
Bangladesh, Bhutan, India, Myanmar, Nepal, Sri Lanka and Thailand joined hands with an express aim to boost economic cooperation for mutual gains.
According to officials, the BIMSTEC leaders in the fourth summit last August decided to form the fund.
They asked the relevant ministries and national agencies to explore possible ways for its establishment.
Foreign ministry in a recent letter to finance ministry sought necessary steps to contribute to the formation of the fund.
A concept note of the proposed fund mentioned that the BIMSTEC was established through the 1997 Bangkok Declaration.
It emphasised identification and implementation of specific cooperation in various sectors including trade, investment and industry, technology, human resource development, tourism, agriculture, energy, infrastructure and transportation sector.
However, financing the BIMSTEC activities still remains as a big challenge in the absence of required fund, the concept note said.
It further said that at the initial stage, the BIMSTEC's reliance was on external funding to finance development projects.
The concept note said the reliance on external fund was gradually discouraged, but internal funding mechanism did not develop.
For lack of funding sources, the bloc could not initiate some essential studies like BIMSTEC master plan study of transport connectivity and grid interconnection study.
The BIMSTEC had to rely on Asian Development Bank for funds to carry out the study of transport connectivity.
However, there is no formal arrangement with the ADB for receiving its future technical assistance to carryout any such studies, the concept note said.
"The BIMSTEC centre/entities also could not be operationalised as the funding has remained an unresolved issue," it stated.
As decided by the leaders, the fund will be utilised for research and planning, and financing projects, programmes and other activities of BIMSTEC centres and entities.
An expert group of officials from finance ministries, which handle international financing and banking, will be constituted to handle the fund.
A senior finance ministry official said that they have received such a proposal for contribution to the BIMSTEC Development Fund.
The BIMSTEC states have some 1.5 billion people, or 22 per cent of the global population.
They have been able to sustain an average growth rate of 6.5 per cent in recent years.
The region has a gross domestic product (GDP) of $2.7 trillion.
Unauthorized use or reproduction of The Finance Today content for commercial purposes is strictly prohibited.