Economy /
Bangladesh seeks to forge strong economic ties with EEU
---
FT Online
Published:
2019-05-14 14:46:49 BdST
Bangladesh seeks to forge strong economic ties with EEU
---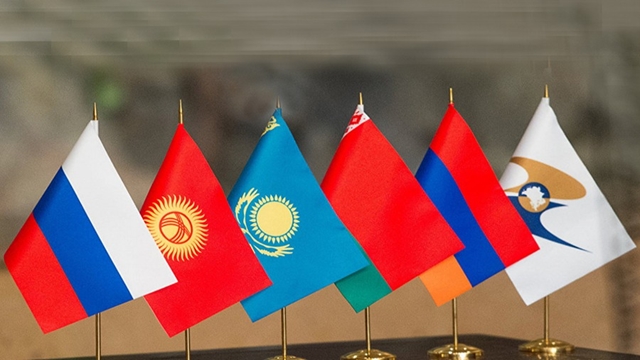 Bangladesh and the Eurasian Economic Commission (EEC) are set to sign an agreement on cooperation in 21 sectors to facilitate bilateral trade and economic development.
Commerce Minister Tipu Munshi and a member of the EEC board will sign the deal in Moscow on May 31, officials said.
The EEC is the executive body of the Eurasian Economic Union (EEU) comprising five member-countries -- Armenia, Belarus, Kazakhstan, Kyrgyzstan and Russia.
The signing of the memorandum of understanding (MoU) will help build a bridge with these countries, enabling Bangladesh to get greater trade benefits, trade officials in Dhaka expressed the hope.
Formed in 2015, the EEU is a market of 183 million people and has a land area of 20 million square kilometres.
A senior official at the Ministry of Commerce (MoC) told the FE that the cooperation was aimed at promoting trade and economic relations between Bangladesh and the EEU member-states.
The MoU also aims to achieve higher volumes of mutual trade and investments, eliminate barriers to trade and investment flows and foster closer collaboration in the areas of mutual interest, he added.
According to the officials, the MoU will focus on elaboration of trade facilitation measures, analysis of economic growth and macroeconomic situation, technical regulation and customs regulation and procedures.
The MoU will also include application of sanitary and phytosanitary measures and veterinary and quarantine measures, financial markets, transport, energy policy, agriculture industry, competition policy and antitrust regulations, industry and intellectual property.
Furthermore, the deal will cover cooperation in trade, services and investments, consumer rights protection, entrepreneurship development, information and communication technologies, public procurement, labour migration and other economic areas of mutual interest.
To organise interactions within the framework of the MoU, the two sides will form a joint working group which will meet as and when necessary.
Under the MoU, Bangladesh and EEU member-states will exchange information and documents on the measures affecting mutual trade, and discuss issues of mutual interest related to trade and economic relations.
They will also exchange statistical information about the dynamics of trade flows, prepare analytical or other surveys on issues of mutual interest and draw up recommendations with the objective to promote cooperation among business communities and associations.
Another commerce ministry official said Bangladesh has long been seeking duty-free access to the Russian market.
Since Russia is a member of the EEU, it cannot grant duty-free access to Bangladeshi goods bilaterally. In the past, Russia asked Bangladesh to raise the issue with the EEU for a decision, he added.
He also said once the MoU is signed with the EEU, a scope will be created to seek preferential tariff facility from other EEU member-states in the future.
Unauthorized use or reproduction of The Finance Today content for commercial purposes is strictly prohibited.