Economy /
VAT collection devices for shops from December
---
SAM
Published:
2019-11-05 17:35:51 BdST
VAT collection devices for shops from December
---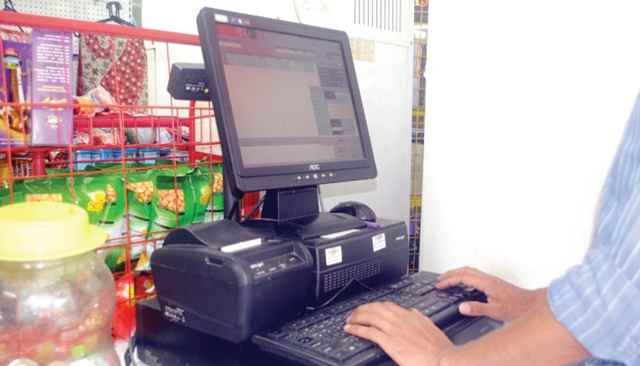 FT ONLINE
The National Board of Revenue (NBR) has decided to start the installation of Electronic Fiscal Devices (EFDs) from next month (December) to ensure proper VAT collection from business outlets.
In the first phase, the NBR's VAT Wing will install EFDs in the city's posh shopping malls, such as - Bashundhara City and Jamuna Future Park. Shops in Old Dhaka will be covered in the next phase.
The VAT officials said they will start with 100 EFDs in December, targeting shops in Bashundhara City.
Project Director (PD) of the NBR's VAT Online Project (VOP) Syed Mushfequr Rahman said some 0.2 million EFDs will be imported for shops and other outlets.
A tender has already been invited for supplying 0.1 million EFDs at a total cost of Tk 3.17 billion. The price and installation charge of each device will cost around Tk 22,000.
SZZT, a Chinese company, has been selected to supply and install the EFDs with the technical support of Synesis IT.
The decision, whether the government will supply the first 10,000 EFDs free-of-cost or on payment, is still pending, he also said.
Earlier, the government decided to give 10,000 EFDs free-of-cost to the shops and outlets to popularise the device.
However, superstores and other large shops that are currently using customized Point of Sales (POS) will not have to install EFD.
Agora, Swapno, Meena Bazar, Aarong, Yellow and similar types of outlets will install a small device called Sales Data Controller (SDC) with their POS.
"These shops and superstores will install SDC and slightly modify their customised software to get interconnected with the VAT online system," Mr. Rahman added.
Use of EFD has been made mandatory for 25 types of businesses, including shops, hotels, restaurants, clothing outlets, sweetmeat shops, furniture stores, electronics outlets and jewellery shops.
An EFD Management System (EFDMS), under the supervision of the VOP PD, will be established at the NBR to monitor sales invoices of the businesses. The sales invoices will be sent to EFDMS to get authorisation code for printing the invoice.
Officials said there will be no scope to conceal actual sales data and evade VAT after the installation of EFDs.
The NBR chairman held a meeting with the VOP PD on Sunday to expedite the process of EFD installation, they added.
Businesses that have installed Electronic Cash Registers (ECRs), following a circular issued in 2011, have to replace their devices with EFDs.
The NBR issued an order on May 13, making use of the device mandatory for some 25 categories of businesses.
Meanwhile, it has been found that currently, most businesses are quite reluctant to operate ECR due to its transition to EFD.
Officials said VAT collection from those 25 types of shops and service providers has declined significantly, as EFDs could not be made available for them in the last four months.
Overall VAT collection fell short of the target by Tk 54.53 billion in the first two months of the current fiscal year (FY), 2019-20.
Haider Ahmed Khan FCA, former senior vice president of the Dhaka Chamber of Commerce and Industry (DCCI), said the majority of the businesses are yet to prepare themselves to install and maintain EFD.
He suggested the VAT Wing to make EFD mandatory for selective businesses on the basis of their capacity to maintain the device.
Unauthorized use or reproduction of The Finance Today content for commercial purposes is strictly prohibited.