A Talk with prominent Singer, composer and music director Tamim Islam
---
Tanjin Mahamud (Tonu)
Published:
2020-07-12 20:10:17 BdST
A Talk with prominent Singer, composer and music director Tamim Islam
---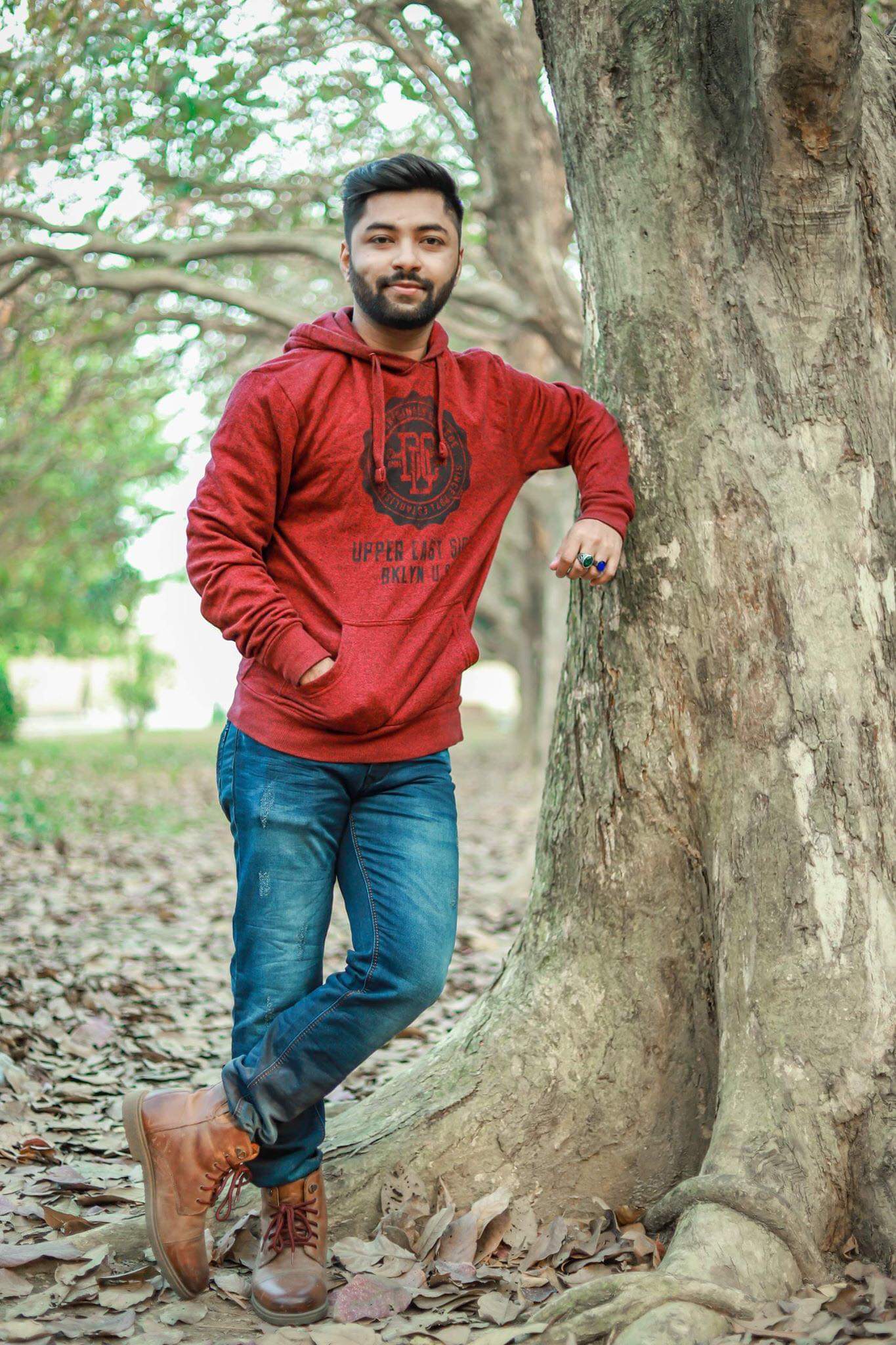 Prominent Bangladeshi artist, composer and music director "Tamim Islam".
Amid COVID-19 pandemic, this correspondent has a nice evening through virtual platform with Tamim Islam. There he share lot of things including his start in the media, ups & downs, achievement and future plan to his fans.
Tamim Islam has already been verified as the official artist from the international music platforms YouTube and Spotify.
He received the official artist channel Verify on YouTube in July 2020 and recently he also received the Artist Verify badge from Spotify.
His Official FB Fan page named "Tamim Islam" has also Verified in May 2020.
Tamim started his musical career in 2014 with a song titled "Keno" from a renowned audio company "Sangeeta". Since then he has been gifting us one beautiful song after another.
In 2017, he released his first solo album "Tamim" from CD CHOICE MUSIC, an audio production company of Bangladesh. Then a number of solo songs released in 2018 & 2019.
Some of his songs named "uru uru mon, Cholonamoyi, abeg diya din chole na, bhalobeshey harini, lukochuri & esharai" got huge response.

"I've worked with a lot of production companies but now it's time to work on my own YouTube channel," he said of the work ahead.
"YouTube has given me official artist verification; how many do I get? From now on, I will publish all my songs from my own verified YouTube channel "Tamim Islam" and also put my songs on all other international platforms including Spotify, iTunes, Amazon, Tidal, Deezer and also in the national platform streaming apps Gp music, Vibe, Splash & Shadin. And in the future, I think everyone will publish their songs in this way, I started from now on", he added.
"And now the country's epidemic "Corona" has become a permanent problem, in which it is not possible to work outside the home. If you want to work in a production company, you have to go there. So I think at this time YouTube, Spotify and iTunes and all the streaming apps are the best medium to publish songs at home", he said.

Lastly, many thanks to Facebook, YouTube and Spotify for verifying me as a verified artist to take my music life one step further.
To his beloved fans, well wishers; he said, "I request everyone to pray for me so that I can stay healthy and give you more good songs. There was a lot of love and blessing I received from you. My heartest gratitude and huge love for you all".
Unauthorized use or reproduction of The Finance Today content for commercial purposes is strictly prohibited.