Govt moves to regulate video streaming sites
---
Staff Correspondent
Published:
2021-02-16 09:36:50 BdST
Govt moves to regulate video streaming sites
---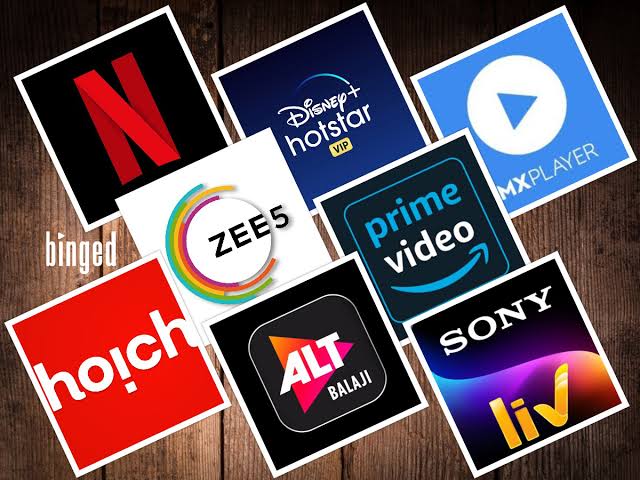 The government is working to formulate a policy to regulate local and foreign digital video streaming sites that are accused of airing vulgar contents very often.
People allege that video streaming sites like Netflix, Hoichoi, Bioscope and Binge are airing obscene contents openly for absence of rules and regulations to this end.
"We're working to formulate a policy over OTT (over-the-top) platforms. We've already sent a letter to the ministry in this regard. We're hopeful that we'll be able to form a committee soon," Tareq Hassan Siddiqui, director (Legal) of Bangladesh Telecommunication Regulatory Commission (BTRC), said.
He further said, "After that we can move to frame rules and regulations to monitor the activities of OTT platforms."
Officials at the BTRC said though the process of formulating the policy has already been taken, it is a time-consuming one.
With or without paying money, you can enjoy a variety of contents on video streaming sites like Netflix, Hoichoi, Amazon Prime, Hotstar, ZEE5, Iflix, Bioscope, Binge, Toffee, HBO Now and Bong. Some of the contents are free while the rest are paid.
The contents that can be viewed free are crammed with advertisements.
The popularity of these platforms is growing in Bangladesh like other parts of the world.
However, in other countries, OTT platforms are running in accordance with rules and regulations but in Bangladesh, those are functioning without any policy in place.
There is no control over the contents while vulgarity is the main context, viewers say.
In 2019, there was a lot of criticism about the obscenity of the August 14, Sadarghater Tiger and Boomerang web series. The matter moved to the High Court, too. Even then, obscenity is going on in the industry.
Recently, there has been a volley of criticism over provocative scenes in the trailer of 'Hello' web series in Hoichoi.
However, the BTRC or law enforcement agencies cannot take action against them for lack of legal framework.
BTRC Director Tareq said, "We have several acts in our country and we can take steps against any content or digital video streaming site as per those laws."
Md Mahbub Alam, joint commissioner (Detective Branch) of Dhaka Metropolitan Police, said, "If the Digital Security Act or the Pornography Act is enforced on a regular basis, police will be very busy with this alone. For this reason, a complete policy on this issue is needed."
Before all the films are released in the country, they have to get clearance from the Film Censor Board. As a result, there is no scope of showing any scene which clashes with the native culture and values.
However, after creating contents on OTT platforms, those are displayed without any verification or examination. As a result, a lot of contents are full of pornography.
Experts believe that it is important to form a certification board to control the quality of contents on domestic OTT platforms and a legal framework for foreign platforms. Only then social and cultural values can ​​be protected and obscenity prevented.
The National Board of Revenue has recently moved to realise value added tax (VAT) from subscriptions of online streaming sites.
A 15 percent VAT is applicable on fees that subscribers pay to the online entertainment sites.
Before implementing this, the government lost huge revenues from those OTT platforms.
Unauthorized use or reproduction of The Finance Today content for commercial purposes is strictly prohibited.