Sisimpur reaches the 19 year mark
---
Staff Correspondent
Published:
2023-04-13 10:56:09 BdST
Sisimpur reaches the 19 year mark
---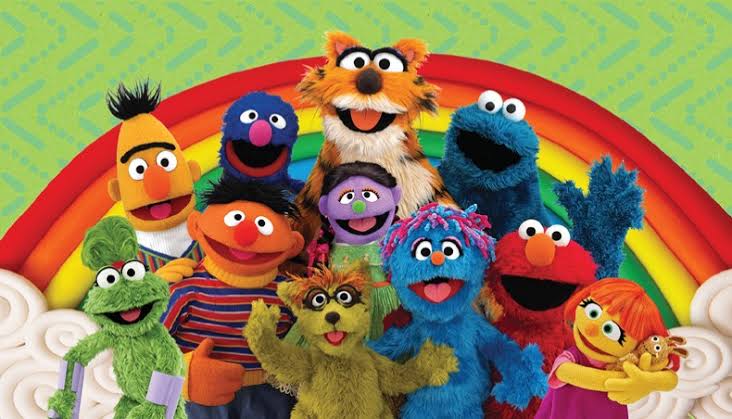 "Sisimpur", the popular children's program that embarked on television aiming to turn learning into a more enjoyable experience for pre-primary and primary level children, has completed 18 years of its journey in Bangladesh and now entering the the 19th year mark this 15th April.
Sisimpur is the co-production of the popular US based children's tv show Sesame Street produced by Sesame Workshop and its early childhood program activities range from the broadcast of research driven content on television, social media platforms, development of storybook titles, mobile application, and community outreach events as well, with the goal to reach all children of Bangladesh.
Sesame Workshop Bangladesh initiated Sisimpur in Bangladesh with the support of USAID/Bangladesh, who continues to be a pivotal partner in this journey even today.
Each year, 15th April is celebrated as "Sisimpur Day" as it was the very first day Sisimpur was broadcasted on television.
Through popular television shows and printed materials, Sisimpur continues to help children in identifying letters, identifying letters from words, matching words with letters, creating sentences with words and foundational numeracy as well.
Sisimpur's content has an edutainments format which focuses on engaging children with its entertaining characters and at the same time educates children on various themes.
Various research has proven it and Sisimpur also strongly believes that play and activity-based learning is the most effective approach for children. Hence the content of the show demonstrates the use of locally available resources at home or the surrounding environment to help children identify colors and words.
Children enjoy this content even more when they hear it from the muppets characters of Sisimpur – Halum, Tuktuki, Ikri and Shiku, who connect with children of diversified socio-economic backgrounds.
Promoting the accurate and formal pronunciation of Bangla words has always been a key focus area of the Sisimpur program, which is why all the Sisimpur Muppets and human characters of the show use dialogues with formal Bangla pronunciation, giving children all over Bangladesh exposure to such practices.
At the same time, Sisimpur celebrates the diversity of culture, ethnicities, and dialects in Bangladesh hence communities from all over the country are properly portrayed in the show.
Sisimpur's vision is to see a nation filled with children who respect and embrace the diversity of the country.
At present, the 15th Season of Sisimpur is currently being telecasted on television, where the show introduced a new friend named Julia, who is a four-year-old muppet with autism. As part of Sisimpur's vision to promote a diverse, equitable and inclusive Bangladesh, the introduction of Julia is expected to play a critical role to help communities and children understand how they can support children with autism or disabilities to reach their potential as well.
The show is currently being aired on BTV, Duronta TV and Maasranga TV. From the onset of this endeavor, BTV has been broadcasting the Sisimpur program relentlessly for the last 18 years which is a remarkable fact.
This is a result of the cordial effort and support of Ministry of Women and Children's Affair of Bangladesh and the Authority of Bangladesh Television.
Based on recent audience data, about 12 million viewers of the country are enjoying the program through the three television channels.
On the community engagement front, Sesame Workshop Bangladesh, which is the producer of Sisimpur, is currently working with 250 private primary schools in 5 upazilas of Moulvibazar and Habiganj districts with the financial and strategic support of USAID/Bangladesh.
The goal of this project is to improve the learning outcomes of marginalized children, enhance capacities of teachers and increase awareness of the communities to create an inclusive and enabling learning environment for children. To ensure these, Sisimpur is conducting various activities including training sessions for teachers' capacity development, development and distribution of educational materials and installation of Sisimpur libraries containing over 90 Sisimpur storybook titles. Apart from these activities, parenting session, and parent-teacher learning forum (PTLF) are also crucial parts of the project.
It must also be mentioned that Sisimpur always continues to be fan favourite and key attraction for children, parents and teachers at the Amar Ekushey Book Fair. During the weekends of Book Fair, the kids corner was the most crowded spot as children and parents gathered around the live walkaround show consisting of Sisimpur characters, where the audience are given various key messages focused on the importance of reading books, playing sports, nutritious meals, internet safety practices and beyond. Sisimpur's book stall and the live shows continue to remain an integral part of the Amar Ekushey Book Fair.
This year Sisimpur introduced ten story books written in Braille for visually impaired children. Additionally, the tv show will also include sign language in some of its episodes soon, as part of the initiative to connect visually and hearing-impaired children with Sisimpur.
Regarding the accomplishment of 18 years' journey, the Managing Director of Sesame Workshop Bangladesh, Mohammad Shah Alam says that for sixteen years, Sisimpur has being produced to meet the early education needs of 3 to 8 years old children. Additionally, the goal is also to meet the needs of the parents, caregivers and teachers. Through joyfulness and play, Sisimpur plays an integral role in the holistic development of the child. To mention some of them, there are: Foundational literacy, numeracy, environment, gender equality, social values and behavior; Tolerance and respect for differences and diversity.
There is also, balanced and nutritious food, healthy habits, internet safety, earthquake, road safety and drowning related water safety, building awareness against injury prevention and creating financial literacy among children. It includes our art, culture and heritage, and many more. Sisimpur also emphasizes showing mutual respect, affection, admiration towards unity and diversity among the cultures as well as the people of the country.
Unauthorized use or reproduction of The Finance Today content for commercial purposes is strictly prohibited.