Coronavirus: Dhaka sees record fall in crimes
---
Siyam Hoque
Published:
2020-04-02 14:05:31 BdST
Coronavirus: Dhaka sees record fall in crimes
---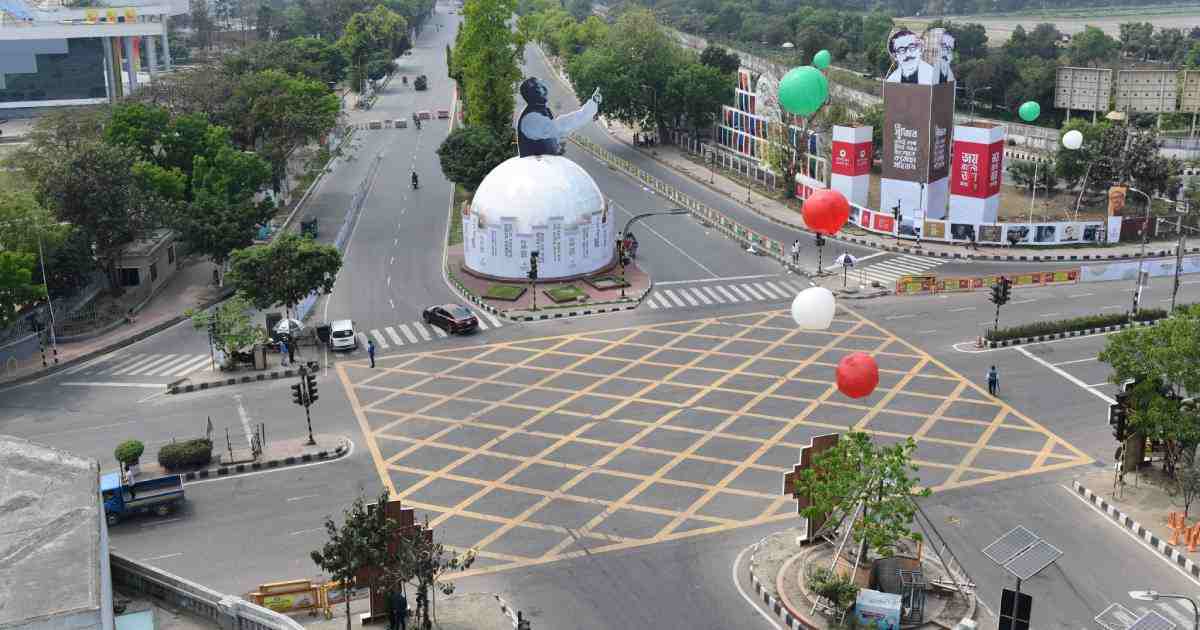 The number of criminal activities in the capital city has declined dramatically as most city dwellers are now staying indoors amid closure of most offices, shopping malls, shops and educational institutions after the government announced a general holiday to prevent the outbreak of coronavirus.

The government announced public holiday from March 29 to April 2 with the deployment of army personnel for limiting public gatherings and mass transports. Later, the holiday was extended to April 9.

A senior official of the Dhaka Metropolitan Police (DMP) said crimes, such as murder, rape, robbery, theft and other petty activities fell to its lowest point since independence.

DMP's Deputy Commissioner (Media) Masudur Rahman told UNB that overall recorded crimes have decreased dramatically in the capital. "I think this is the first time since independence that crimes are this low," he said.


Following the government's directive, most of the city dwellers are staying inside their homes and premises. So there are no victims on the streets, he said.

DC Rahman said members of both law enforcement agencies and Armed Forces are on the streets. Besides, if any offender tries to flee after committing a crime, they will be caught soon as police can rush to the spot immediately due to empty streets, he added.
---
Replying to a question, he said the number of burglary and theft has come down to almost zero as people are staying at their homes round the clock since March 26.
Deputy Commissioner (Uttara Crime Division) Nabid Kamal Shaibal concurred. He said the number of crimes has decreased much in absence of people on the streets.


"There's no victim and so there's no criminal on the streets. Besides, thanks to a lack of public and private vehicles on the streets, police can rush anywhere within a few minutes. So criminals are having second thoughts," he said.

Sudip Kumar Chakraborty, DC of (Gulshan Division), attributed the decline in criminal activities to increased police monitoring.

As the movement of people are restricted and number of check-posts has increased, offenders are thinking twice before committing crimes, he said.

Officer-in-Charge (OC) of Pallabi Police Station Rafiqul Islam said the number of crimes has fallen dramatically in his area in the last week largely thanks to the government's order to stay home during the general holidays.


Usually, 60-70 cases are recorded at the police station ever month. The number of recorded cases was 50 in March. Of them, only two cases were recorded in last 10 days, the OC said.

No single incident of rape, gang rape, stealing, mugging and other petty crimes was recorded at Pallabi Police Station since March 26 because most people are staying at their respective homes fearing infection of coronavirus, the police officer said.

Bangladesh has so far reported six coronavirus deaths and confirmed 54 cases until Wednesday. The government has shut down educational institutions and mass transports while advising people to maintain social distancing and urging not to go outside to tackle further spread of the virus.
Unauthorized use or reproduction of The Finance Today content for commercial purposes is strictly prohibited.