Health /
ACC in hard line on graft in health sector
---
SAMI
Published:
2020-07-04 01:18:36 BdST
ACC in hard line on graft in health sector
---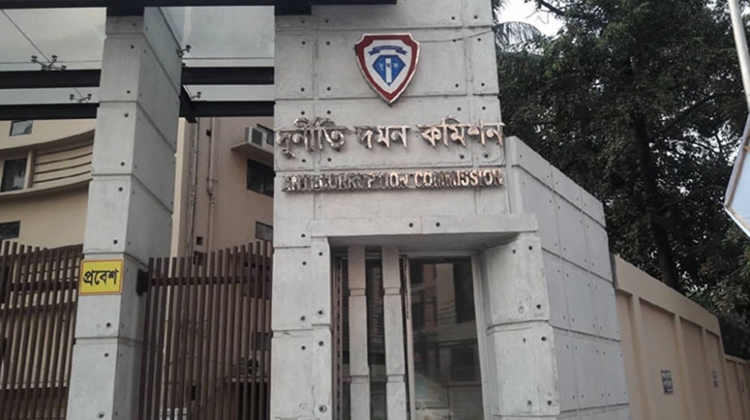 The Anti-Corruption Commission (ACC) has taken a hard line on fighting corruption and irregularities in health sector in the wake of great sufferings of healthcare seekers.
The anti-graft watchdog is now carrying out all-out efforts to arrest the corrupt persons in the sector and bring them to book amid the Covid-19 pandemic.
On June 10, the ACC has initiated a probe into the widespread allegations of corruption in the procurement of healthcare equipment, including N95 masks and PPE, for different government hospitals.
Later, a four-member high-powered committee, headed by its director and intelligence unit chief Mir Md Joynul Abedin Shibly, was formed on June 18 to investigate the allegations.
The commission on Wednesday summoned five top officials of five supplying companies on charges of corruption in the procurement of healthcare products.
The ACC asked JMI Hospital Requisite Manufacturing Ltd Chairman Md Abdur Razzak, Toma Construction & Co. Ltd coordinator (medical team) Md Motiur Rahman, Elan Corporation Ltd chairman Aminul Islam to appear on July 8 at its headquarters.
It also asked the Meditech Imaging Ltd Director Md Humayun kabir and owner of Lexicon Merchandise Ltd Md Motazzerul Islam Mithu to appear on July 9.
In early April when alleged irregularities in the procurement of masks came to the fore, the health directorate faced a barrage of criticism for providing low-quality respirators for front-line doctors and medical staff.
The ACC's probe body formed on June 18 issued a letter to the health ministry, the CMSD and the DGHS on June 21, seeking detailed information about the projects undertaken to procure masks and other equipment.
On December 12, last year, the commission also sent a letter to the health ministry, asking to blacklist 14 medical equipment suppliers, who were found involved in embezzling of public money worth about Tk 108 crore.
ACC Chairman Iqbal Mahmood said the commission has taken several preventive measures to fight corruption in health sector.
He said, "In early 2019, the commission submitted an inquiry report to the ministry, identifying 11 sources of corruption, along with 25 recommendations to root out graft in health sector."
"If this full report had been implemented, it would have been possible to tackle corruption in the health sector," he said.
Mentioning that they are following a zero-tolerance policy against graft in health sector, he said, "We will keep a close watch on this sector and won't tolerate corruption anymore."
Some 11 cases were filed over corruption in the procurement of medical equipment for the government hospitals in Dhaka, Satkhira, Rangpur, Chattogram and Faridpur, he added.
ACC Commissioner Dr Mozammel Haque Khan on January 31, last year handed over an inquiry report to Health Minister Zahid Maleque.
In the report, the ACC said they found 11 areas of corruption, included recruitment, promotion, transfer, posting, providing healthcare services and medicine supply.
It also gave a set of 25 recommendations such as showing citizen charter, inclusion of members from specialised organisations in receiving health accessories, following EGP tender process regarding purchase, conduct inquiry for giving approval of setting up diagnostic centres and private hospitals, formulating policy for recruitment, and increasing internship period to two years from one.
But, the ACC's all those recommendations appear to have fallen on deaf ears as allegations of corruption in the procurement of N95 masks, PPE surfaced amid the Covid-19 pandemic.
President Md Abdul Hamid during the submission of the ACC annual report also expressed his concern over the corruption in health sector.
Unauthorized use or reproduction of The Finance Today content for commercial purposes is strictly prohibited.