Health /
Drive against illegal health centres soon: DGHS DG
---
Abu Taher Bappa
Published:
2020-07-28 09:54:03 BdST
Drive against illegal health centres soon: DGHS DG
---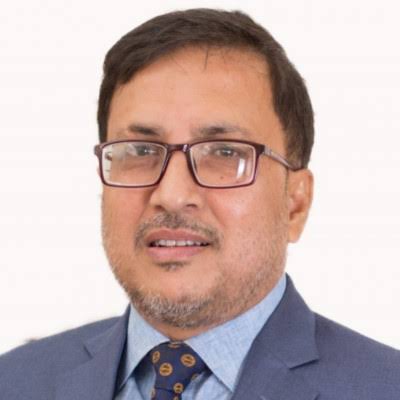 The Directorate General of Health Services (DGHS) will soon launch crack-down against unlicenced health care facilities and any malpractices in the sector.
"I have been specifically instructed (by the authority) to check non-compliant hospitals," newly appointed Director General (DG) Dr Abul Bashar Mohammad Khurshid Alam said on Monday.
"I hope you will see results and what we are doing in this regard," Mr Alam said without elaborating for the moment.
He said so while responding queries from media at a formal virtual briefing on Monday noon.
He, however, said the transfer of 28 DGHS officers is part of the regular activity and not linked with the appointment of the new boss.
"A transfer order procedure takes time to come into effect. The overall procedure was finalised today, but it began much earlier," he said.
"Such transfer orders of the medical officers often take place," he said, adding that the order coincided with his take-over.
Two additional DGs of the regulatory body Dr Nasima Sultana and Dr Sanya Tahmina were also present at the briefing.
Elaborating on the transfer order, Dr Nasima Sultana said the transfer orders take place considering the necessity at different public health care facilities.
"A number of doctors have been transferred from the Bashundhara Convention 2,000-bed isolation centre to other facilities that lack adequate doctors," she said, adding that the largest isolation centre mostly remained empty and doctors were being unutilised there.
She also said the transfer has not been punitive measure, rather a routine work.
The DGHS issued a circular on Sunday ordering the transfer. As per the order the doctors would join new workplaces today (Tuesday). Of the 28, some 19 doctors have been transferred from the Basundhara Convention Center Grid Hospital to other facilities.
In response to a question, Khurshid Alam said he will focus on tackling the Covid-19 pandemic in the country first, and then take actions against corruptions in the health sector.
He also requested the media representatives to help restore the image of the DGHS.
Regarding the testing mismanagement he said, some false diagnosis may take place due to technical issues, however the DGHS will take actions against any individuals if found liable for wilful false Covid-19 report.
Mr Alam also said he would take action against the unlicenced and noncompliant hospitals operating in the country.
The government introduced him as the new DG after the government cancelled the contract with Dr Abul Kalam Azad following his resignation last week amid criticism against the health department for mismanagement and irregularities involving Covid-19 treatment.
Unauthorized use or reproduction of The Finance Today content for commercial purposes is strictly prohibited.