Health /
Experts favour single-dose vaccine for Bangladesh
---
Staff Correspondent
Published:
2021-01-10 12:48:44 BdST
Experts favour single-dose vaccine for Bangladesh
---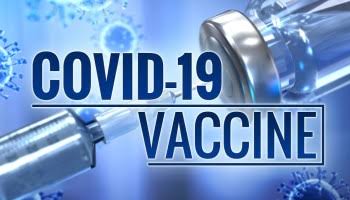 Public health experts said on Saturday Bangladesh should have chosen a single dose vaccine to avoid challenges in giving the second dose.
The success of mass vaccination programme depends on a scientifically selected and transparent process in which people will not lose confidence in the authorities concerned, they warned.
Once public trust is lost, the experts said, the government will face problems in giving the second dose.
They suggested that Bangladesh participate in vaccine research and phase-03 trial process to smoothly access to vaccines produced by giant companies.
Besides, the country should allow those companies to set up vaccine plants here so that it can become self-dependent in producing Covid vaccine and others.
The observations were made at a dialogue styled 'Covid vaccine management: Bangladesh context' hosted by Bangladesh Health Reporters Forum at Bangladesh Medical Association auditorium in Dhaka city.
Sayedur Rahman, a pharmacology professor at Bangabandhu Sheikh Mujib Medical University presented a keynote.
In his presentation, Prof Rahman said globally, the key challenge in mass vaccination is the second dose.
Even the UK has extended time from four weeks to 12 weeks in the face of massive transmission.
It thought of protecting more people for short time than few people for long time, the keynoter stated.
Bangladesh should have procured single dose vaccine. There are six vaccines at the final stage and 14 more in the pipeline. Of them, Merck could be very beneficial for Bangladesh.
Johnson and Johnson is the champion ($10, 2-8 degrees) among single dose vaccines, Prof Rahman said.
Bangladesh should keep an eye on Curevac (2-8 degrees or room temperature) and Regavax, he said, adding that Regavax works both for yellow fever and Covid.
They will lift patent for availability of the vaccine at low cost like Oxford-Astrazeneca. Oxford also withdrew patent to make the vaccine available for all.
The pharmacologist said Bangladesh has got one vaccine but the potential to access the vaccine needs to increase, and it can be increased economically, politically and diplomatically.
It can also be enhanced through participating in research and local production, he added.
Access to vaccine can be ensured by participating in vaccine research and trial, he went on to say.
Prof Rahman said vaccine should be given based on scientifically logical ground and transparently. People should not get a perception of deprivation which may create problems in second dose distribution.
It should be ensured that all people trust the authorities. Otherwise, there will be risk of virus transmission.
India has already started a dry run in 9,000 centres to give 300-million doses and identified flaws.
The USA has started its first phase of vaccination with a conservative approach when vaccine is limited, although they have procured doses double their population.
Bangladesh will provide vaccine to 15-million people. It is one of the 10 countries which is fit for phase-03 trial. Many companies showing interest to conduct the trial here with offers like free vaccine, and setting up of labs and vaccine plants.
Bangladesh should accept the proposal of those companies aspiring to install vaccine plants as a plant costs Tk 50-100 billion.
Covid vaccine may not guarantee immunity for whole life and may need doses in every one, two or three years. It will require huge fund, the keynoter cited.
Directorate General of Health Services additional director general Prof Dr Meerjady Sabrina Flora said it is unexpected that Bangladesh will get huge vaccines at a time.
Bangladesh will follow the World Health Organisation guideline in selecting priority. Those who are at risk and have high potential to transmit will get priority.
"We're working on the list of who will get the vaccine and it will be online registration. In the first phase, some 5.0 million will get vaccine."
"Still, we don't know when we'll get Covax vaccine," Dr Flora uttered.
It should not be expected that all people will get vaccine at a time. Only those selected logically and justifiably should get vaccine, said the experts.
There is lack of transparency in the work of health ministry. Even all people may not be interested in taking vaccine. It requires a survey, they said.
Unauthorized use or reproduction of The Finance Today content for commercial purposes is strictly prohibited.