Insurance company directors fail to meet minimum shareholding requirement
---
SAM
Published:
2018-04-17 11:02:57 BdST
Insurance company directors fail to meet minimum shareholding requirement
---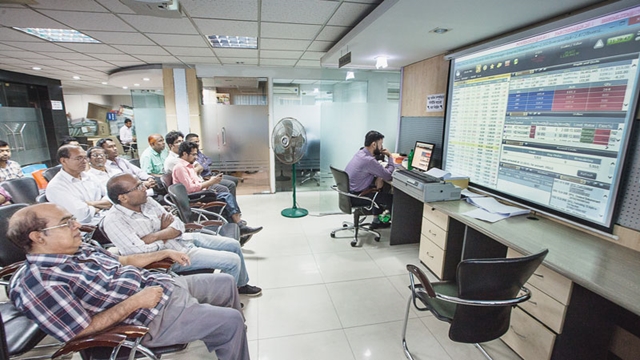 FT ONLINE
A total of 142 directors including sponsor directors of 40 listed insurance companies do not hold a minimum 2% share in their own companies.
They are holding their positions in violation of a 2011 Bangladesh Securities and Exchange Commission (BSEC) directive. According to the rule, each director must hold 2% shares of the company's total paid-up capital.
A report of the Dhaka Stock Exchange (DSE) placed recently before the BSEC found that as of June 2017, a total of 142 insurance company directors did not meet this requirement and were not eligible to be directors.
The directive
As per a BSEC directive, to be a director in a listed company, one must have 2% share of paid up capital of the company. If an existing director holds less than 2% share, there will be a casual vacancy, which means they can no longer be a director.
The directive was issued on November 22, 2011. The order makes it mandatory for all sponsors, promoters, and directors of a company listed with any stock exchange to at all times jointly hold a minimum of 30% shares of the paid-up capital of the company.
Each director other than an independent director of a listed company will hold a minimum of 2% shares of the paid-up capital. Otherwise there shall be a casual vacancy of director. Any individual holding 5% or more shares will be entitled to be a director in their place.
The stock market regulator came up with the order in the aftermath of the stock market crash in 2010.
The move was to make the directors more responsible and loyal to small investors, as it was seen that right before the crash, many directors sold off their shares.
"A director will think about the small investors' interest only then when they hold shares in the company," Rafiqul Islam, a stock investor, said.
"As an investor, it is our earnest request to the stock market regulator as well as the Ministry of Finance to take necessary steps to enforce the rules for the sake of small investors," he added.
"We do not hold minimum shares in our company. This has going on continuously. If the BSEC pushes for it, our directors will buy the minimum shares," Meghna life insurance Chairman Nizam uddin Ahmed said.
"For the sake of shareholders' interest, a director should hold 2% shares of paid-up capital of the company," Bangladesh Insurance Association (BIA) President Sheikh Kabir Hossain said.
As a regulator, BSEC should be active in implementing the rules, he added.
A solution to the liquidity crisis
Currently, the stock market is going through a liquidity crunch and making directors buy 2% shares at prevailing market prices to comply with the law will help bring more funds into the market.
On February 13, BSEC decided to direct its Enforcement Department to take legal action against directors of listed companies who do not hold at least 2% share of paid up capital. It also decided to issue directives to those directors who have failed to jointly hold 30% share of their companies.
As of yesterday, the stock market regulator had not made move to implement this initiative.
"This step was taken for the long-term stability of the stock market. BSEC will take action against people who will fail to follow this directive," BSEC spokesperson Saifur Rahman said.
However, a BSEC high official seeking anonymity said that the commission is unwilling to implement the initiative as the tenure of the present commission is close to ending.
To avoid any pressure from influential groups, the commission is delaying going into action against directors.
The impact
Former BSEC chairman and economist Dr AB Mirza Azizul Islam said: "Companies violating rules are not practicing corporate governance. So BSEC should take measures to ensure holding of minimum 2% share by all directors of all listed companies."
"If listed companies do not follow the rule, small investors might lose their interest in the companies," he added.
Former Dhaka University Prof Abu Ahmed said: "It is the BSEC's duty to ensure each director of a listed company holds the minimum 2% share. If the regulatory body does its duty properly, it would help revive the market."
Unauthorized use or reproduction of The Finance Today content for commercial purposes is strictly prohibited.