SBC-Company Dues: The customer suffers to get insurance claim
---
FT Online
Published:
2019-03-06 13:07:29 BdST
SBC-Company Dues: The customer suffers to get insurance claim
---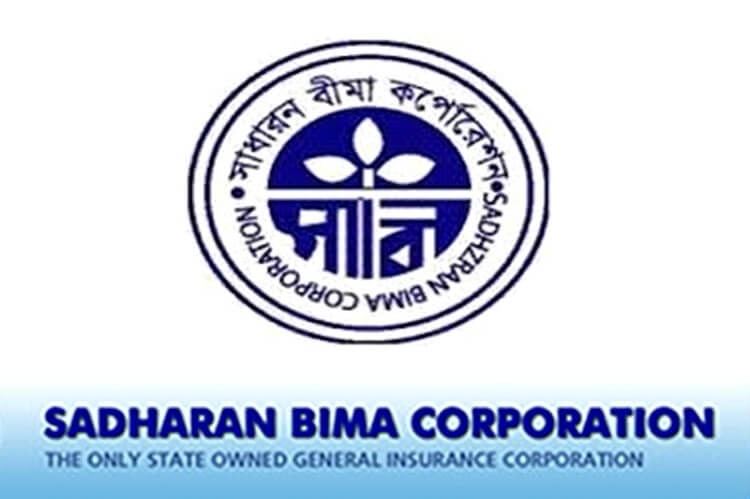 Reconciliation of non-life insurance companies is not paying a large sum of insurance claims, the re-evaluation company government general insurance corporation (SBC) On the other hand, SBC says non-life insurance companies are not paying 400 crores for reimbursement insurance premiums. And both of them are suffering from the problem of debt-payment and the insurance customer is going to suffer.

According to the law, non-life insurance companies must insure at least 50 percent of any insurance risk policy with SBC. Under a contract, SBC gets a premium. Regardless of the insurance claim of any policy, the SBC has to pay the insurance claim for the insured peril.
According to the sources, there are currently 45 private non-life insurance companies in the country. Of this, 50% of the 5/6 companies are re-evaluation insurance contracts with SBC. All other companies have a 100% re-insurance contract with EBC.
On the condition of not disclosing the name, a Chief Executive said, in reality, the companies have a right to pay SBC, and how much money does the company have for SMEs. But the company and the SBC are losing money in debt to the customer. He also said that the allegations made to many SCC subscribers to pay their claim by showing excuses to SBC are also serious.
According to the company sources, according to the insurance contract, if the loss of the insured is due to the loss of the insurance, it is necessary to pay it in due time. But SBC has done a lot of complexity in that case. Many times, leaving the insurance claim file unseen. Companies can not reply to the customer in this.
Asked about how much the companies will get from SBC, Ahmed Saifuddin Chaudhuri, Chief Executive Officer of Bangladesh General Insurance Co. (BGIC) said, "It is difficult to say." I can not say about other company However, BGIC has received nearly 12 crore taka of money from the SBC. But the SBC company will get Taka 3 to 4 crore, he said.
SBC claims, most companies do not pay premiums according to the contract. SBC 1 January 4 has a calculation of premium paid insurance premium to the Insurance Development and Regulatory Authority (IDRA)
According to the account statement given on May 15, the company had received 173 crore taka in 2012, Then in 2013, 228 crores, 296 crores in 2014 and 389 crores in 2015.
In response to this report, the IDRA asked to collect the premium as soon as possible, SBI has said.
In a recent letter to SBA Managing Director (MD) Rezaul Karim, IDRA said that due to the financial loss of the government due to keeping huge amount of money inadequate, there is a complexity in the entire insurance industry. The IDRA has also sent a copy of the letter to the financial and financial institutions of the Ministry of Finance.
SBC officials say, re-insurance premiums and an ongoing process to pay their claims.
However, for the general public insurance companies, the amount of money was deposited about 400 crore taka.
They said that if they want money from the company, they give their claims of claim. But in reality, premiums can be found much more than their claim.
SBC officials say there are allegations that some insurance companies are fake-fraud. That is why all the re-insurance claims of companies coming to SBC are not payable. Besides, a long term task to verify the claims. As a result, it is not logical to combine premium and demand together.
In this regard, Pragati Insurance Chief Executive Monirul Islam said that the SBC claims that the companies have to leave SBC without fixing it. In this, companies hold the premium as frustrating. That's why a large number of figures have now stood.
Even then, we will say that the quantity of the figure is heard, and it can be seen that it has dropped a lot. In any case, it will not be worth 400 crore. It can be worth 5 to 10 million taka.
SBCC Managing Director Rezaul Karim said, the issue has been going on for many years. The SBC has a huge amount of re-insurance claims for companies. They are stuck because they do not pay premiums.
However, he said, we are giving regular consultation to the companies. But suddenly no change can be brought. He will take time to comment, he commented.
General Manager of SBC Finance and Accounts, Recovery Insurance and Capital Investment Division. Abdus Salam said, the insurers have to make account statements on quarterly basis. In the next 45 days after the expiry of 3 months, the statement has to be sent to SBC. This work is not properly maintained at all times.
Regarding the payment and debt, he said, the corporation gets the money as the corporation gets the money, the companies get similar money as well. This is an ongoing process. Which can never be settled with one. It is estimated that SBC gets around 400 crore rupees for the companies. Again, the companies could get less or more money even if they are not equal to SBC. He can not be said correctly, he commented.
He said that the exact account of how much of the company can be given to the DGM of Submarine Division Sudhanshu Kumar Haldar.
However, when he went to the DGM of Ponibima Division Shudhsingh Kumar Haldar, he said, I do not even have it. Asked who will be available to him, he said, there is a general manager Vivekananda.
When contacted, he said, "Why would it be mine?" Those who have sent me, I'm taking these information from them
Why would I give you this information? It is a business policy. He asked someone to give someone else's business policy to others.

But he said insurance is an ongoing process that does not end easily, but it continues. The figure that is being spoken is never constant. Is constantly updated.
He also said to others, both of them are due. Actually, both of them are almost equal. In this regard, Bangladesh General Insurance Co. Ahmed Saifuddin Chodhuri, Managing Director of the Limited said, insurance always remains in the ongoing process. It's hard to tell the final figure anyway. As SBC says, companies have a lot of money in them. It is just as well, and it is also true that the SBC has a lot of money to pay for the companies and many money. Calculating the two dues, the real condition can be known.
However, he estimates that corporation says it will get premium worth 400 crores. This figure is not right. Because the amount of the claim can be calculated, it is almost equal.
He also said that the money of the claim is not easily settled. If that is the case, SBC will never say that figure.
If you want to know about this, Agrani Insurance Chief Executive Anwar Hossain said this is an ongoing process. It never stays. All the time, there was a transition. It can not be said ultimately, the company gets more, or the SBC gets more.
Global Insurance Chief Executive Mosharraf Hossain said, I do not know anything about this. It can say our re-insurance department.
Chief Executive Amar Kirtan Saha said, "We are suing the court in our case. If the court decides, the real thing will be known. Besides, no other matter can be discussed with journalists.
Unauthorized use or reproduction of The Finance Today content for commercial purposes is strictly prohibited.