Cuba opens 1st wholesale food market for private sector
---
Nirmal Barman
Published:
2018-03-18 22:17:09 BdST
Cuba opens 1st wholesale food market for private sector
---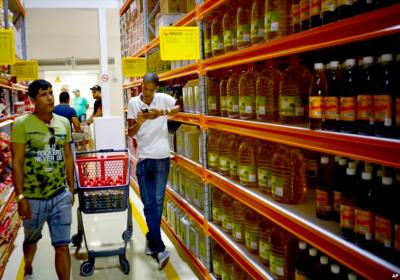 FT ONLINE
The Cuban government opened on Saturday in Havana, its first wholesale food-market for the private sector as part of the process to update the country's economic model.
This market center to operate under the name of "Mercabal" will for the moment, only have clients from the non-agricultural cooperatives, explained the Domestic Trade Minister, Mary Blanca Ortega.
The Mercabal sells beans, cigars, soft drinks, beer, sugar, salt, jam, hamburgers, sausages and chicken.
Blanca Ortega added that "when conditions are right," the markets will offer their products to the "workers of the gastronomy units", formerly managed by the state, but which was delivered to its employees to manage since 2008, as part of the reforms in the country, as cited by the daily "Granma."
The newspaper said that the market was part of the reordering process of trade to satisfy one of the most frequent demands of those working in the new types of state management in the country.
When proper conditions are created, the Mercabals will expand to other provinces, depending on the amount of "self-employed" (private) workers existing in these territories, according to the minister.
The new measure benefits the 422 non-agricultural cooperatives existing on the island and is comprised of 12,000 employees, but leaves out the rest of the private entrepreneurs, dedicated mostly to gastronomy, and owners of several of the best restaurants and bars.
At present the private sector comprises over half a million people in Cuba, representing 12 percent of the work force. Besides gastronomy, the principal private activities are transportation and lodging.
The growth in self-employed workers, describing those who work outside state apparatus, has been the result of the reforms put in place by the government to cut back on the burden of state-owned enterprises. afp
Unauthorized use or reproduction of The Finance Today content for commercial purposes is strictly prohibited.