'Several injured in explosion in KSA'
---
Diplomatic correspondent
Published:
2020-11-12 04:07:39 BdST
'Several injured in explosion in KSA'
---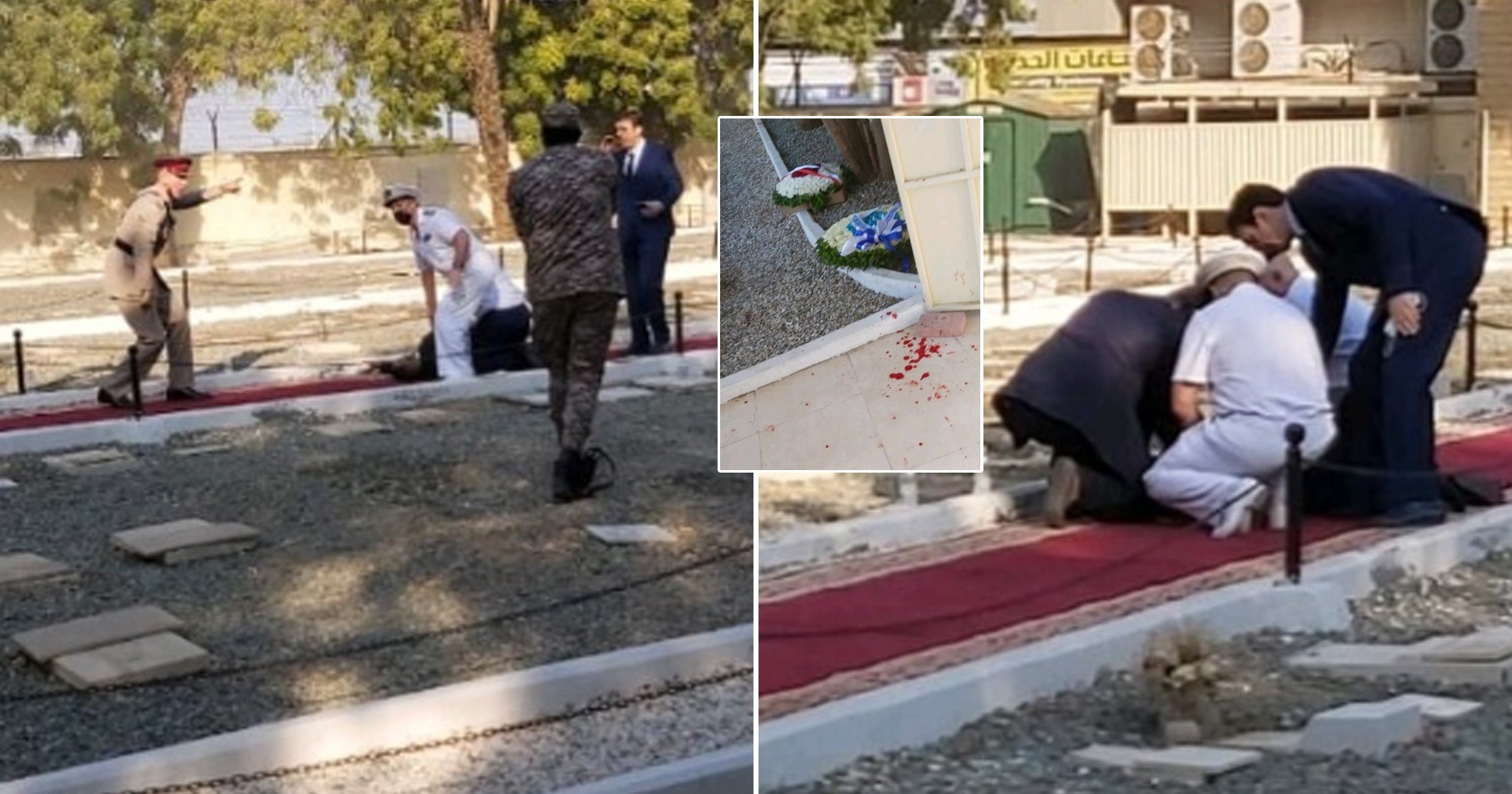 Several people were injured Wednesday by an explosion at an Armistice Day commemoration in the Saudi Arabian port city of Jiddah, the French Foreign Ministry confirmed.
The incident occurred at a non-Muslim cemetery, where a number of foreign diplomats had gathered to mark the end of World War I at an annual event organized by the French consulate.
"This morning, at the Jiddah Cemetery, a ceremony commemorating the end of World War I was the target of an improvised explosive device attack," the French Embassy in Saudia Arabia said in a statement.
"The Embassies of France, Greece, Italy, the United Kingdom and the United States, which were associated with this commemoration, strongly condemn this cowardly attack."
Although details of the incident remain unclear, it follows a knife attack on a security guard at the French Consulate in Jiddah late last month after France doubled down on defending caricatures of the prophet Muhammad, a stance that triggered protests and boycotts across the Muslim world.
France has defended the caricatures and the principle of free expression after a teacher was beheaded in October in the Paris suburbs for showing students those images. Three people were subsequently killed in a knife attack in a basilica in Nice in a similar attack.
In an interview with Al Jazeera late last month, President Emmanuel Macron sought to calm rising tensions between France and much of the Muslim world over the Muhammad caricatures.
Macron said he could "understand the sentiments being expressed, and I respect them." But he refused to budge in defending free expression.
"I will always defend in my country the freedom to speak, to write, to think, to draw," he added, although he has since taken aim at foreign press articles that he said "divide us" and that "we can do without."
The perpetrator of the earlier Jiddah stabbing was a Saudi citizen who was immediately taken into custody by authorities. The kingdom has expressed its solidarity with France and condemned the recent terrorist attacks on French soil.
Saudi Arabia has been frequently targeted by terrorist groups, including al-Qaeda, which carried out a series of large-scale attacks beginning in 2003, and more recently by assailants sympathetic to the Islamic State militant group.
Attacks have been directed at government facilities, Westerners stationed in the kingdom and members of Saudi Arabia's Shiite minority, who are considered heretics by hard-line Sunni Muslims.
"Such attacks on innocent people are shameful and entirely without justification," said the statement from the French Embassy in Riyadh.
A man who answered the phone at the embassy declined to comment further on Wednesday's attack.
Unauthorized use or reproduction of The Finance Today content for commercial purposes is strictly prohibited.