Militants must act to make Syria truce work: Russia FM
---
SAM
Published:
2018-02-28 17:24:14 BdST
Militants must act to make Syria truce work: Russia FM
---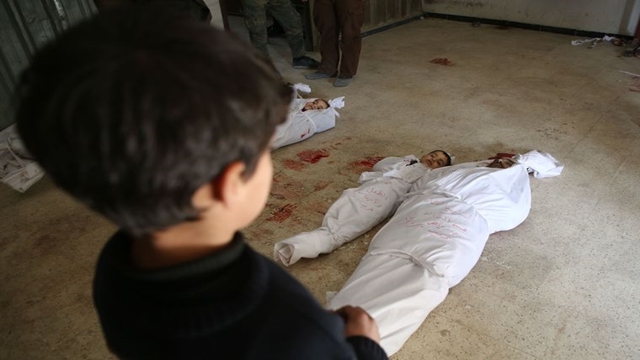 FT ONLINE
Russia says it has done its part to usher in calm in the militant-besieged Damascus suburb of Eastern Ghouta, where it has announced a humanitarian pause, saying the ball is now in the court of militants and their supporters to make the truce in Syria work.
Speaking at the UN Human Rights Council in Geneva on Wednesday, Russian Foreign Minister Sergei Lavrov said militants in control of Eastern Ghouta are responsible for ensuring that the humanitarian pause would facilitate aid delivery to the violence-stricken residents.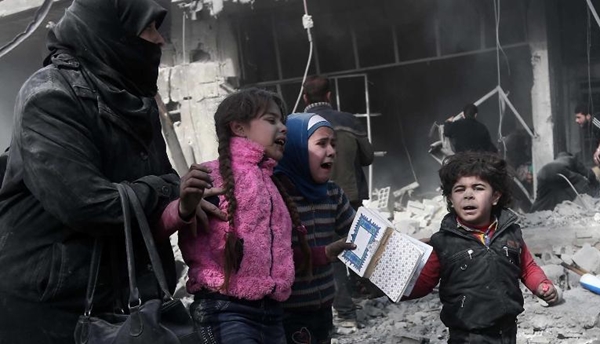 Eastern Ghouta has witnessed deadly violence over the past days, with foreign-sponsored terrorists there launching mortar attacks on the city in the face of an imminent humiliating defeat.
Western powers, however, blame the violence on the Syrian government's Russian-backed airstrikes.
On Monday, Russian President Vladimir Putin ordered the implementation of a daily ceasefire in the area, effective from Tuesday, after the UN Security Council unanimously voted in favor of a resolution demanding a 30-day truce in Syria "without delay" to allow aid access and medical evacuations.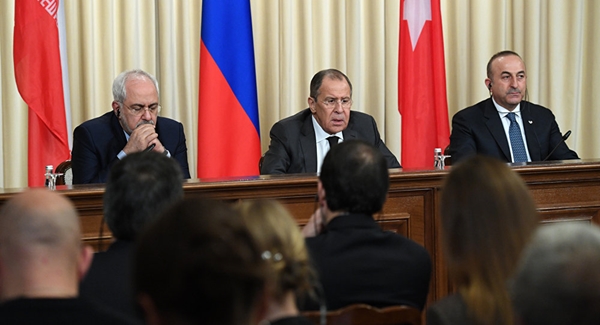 Lavrov further told the council that "Russia together with the Syrian government have already announced the establishment of humanitarian corridors in Eastern Ghouta."
He said, however, that militants entrenched there "still continue shelling Damascus, blocking aid deliveries and the evacuation of those wishing to leave," adding, "Now, it is the turn for the militants and their sponsors to act."
The Russian military says terrorists in Syria are blocking civilian evacuations from Eastern Ghouta by shelling the route out of the area in defiance of the humanitarian ceasefire.
Lavrov further urged parties to the US-led coalition purportedly fighting Daesh in Syria "to ensure same humanitarian access to areas under their control, including Rukban refugee camp and the entire territory surrounding al-Tanf."
Rukhban lies close to the Syrian border in Jordan, while the hugely-strategic al-Tanf is situated inside the Syrian territory, where Syrian, Jordanian, and Iraqi borders intersect. The coalition has suspiciously been trying to exercise full control over al-Tanf, where Moscow says terrorists operate under the US military's nose.
The top Russian diplomat also said dividing terrorists into "good" and "bad" was unacceptable, and that Moscow would fight this practice of double standards.
Moscow would continue to support the Syrian army until the total defeat of the "terrorist threat," he added.
He reminded all parties of the recent UN Security Council resolution, which introduced a 30-day ceasefire in Syria.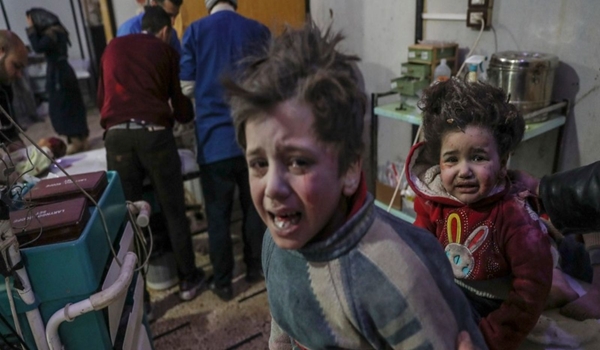 "The people of Syria today face the most dire humanitarian crisis. UN Security Council Resolution 2401 has established a framework for all parties to agree upon conditions to alleviate the plight of civilians throughout the territory of the country," he said.
Unauthorized use or reproduction of The Finance Today content for commercial purposes is strictly prohibited.