Russian truce attempt in Syria's Ghouta comes into effect
---
SAM
Published:
2018-02-28 18:06:09 BdST
Russian truce attempt in Syria's Ghouta comes into effect
---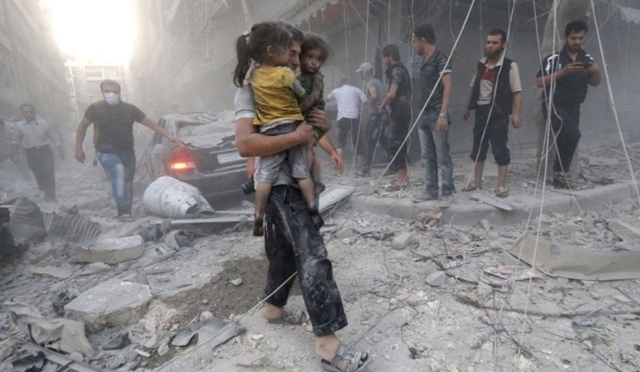 FT ONLINE
A second attempt at implementing a ceasefire in Syria's rebel-held Eastern Ghouta has begun after Russia's partial truce failed to stop an ongoing onslaught in the area.
Wednesday's attempt to provide residents with a five-hour "humanitarian pause" to evacuate the injured out of the Damascus suburb is also meant to allow humanitarian convoys to deliver food and medicine to the besieged enclave.
Called by Russian President Vladimir Putin, the truce from 9am-2pm (7:00-12:00 GMT) on Tuesday proved to be futile as aerial bombardment and artillery fire killed at least four civilians, and injured dozens more.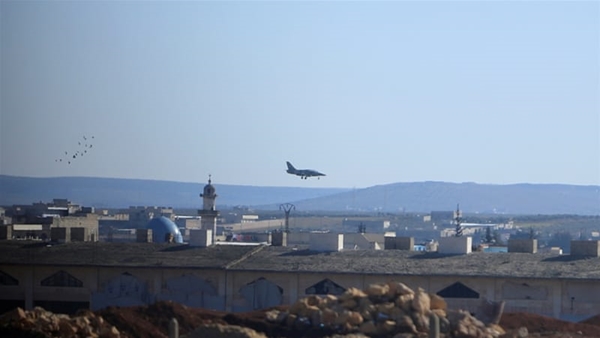 Eastern Ghouta has been under continuous aerial bombardment since February 18, when Russian-backed Syrian warplanes stepped up their campaign against opposition fighters in the area, who took control of the suburb five years ago.
Ever since, Syrian President Bashar al-Assad's government imposed a crippling siege that has created a humanitarian crisis that has worsened over the past few years.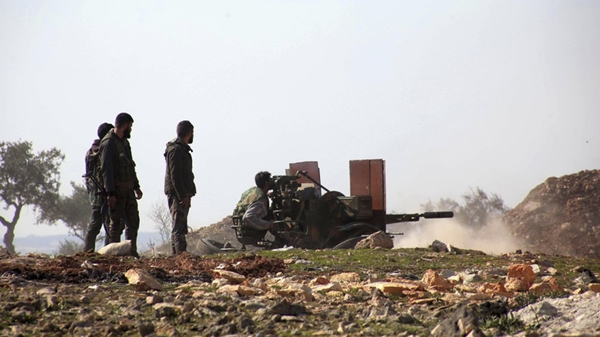 On Sunday, Syrian forces launched a ground offensive, fighting rebels from multiple fronts in an attempt to penetrate the enclave.
On Monday, a suspected chemical attack killed one child, according to Syria's Civil Defence, an opposition-linked rescue group.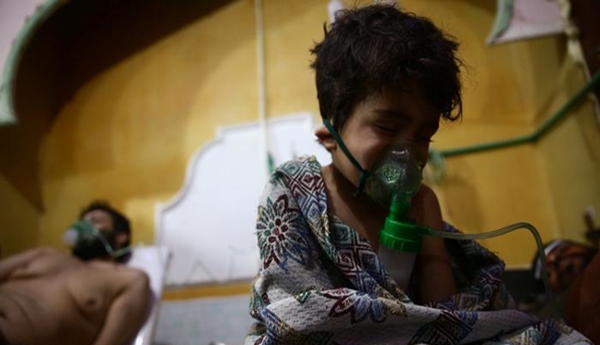 The reported chlorine gas attack, now under investigation by the United Nations, injured at least 18 people when it hit al-Shifaniyah, a town close to the front lines.
Since the start of the February 18 offensive, more than 550 civilians lost their lives, according to the Syrian Observatory for Human Rights (SOHR).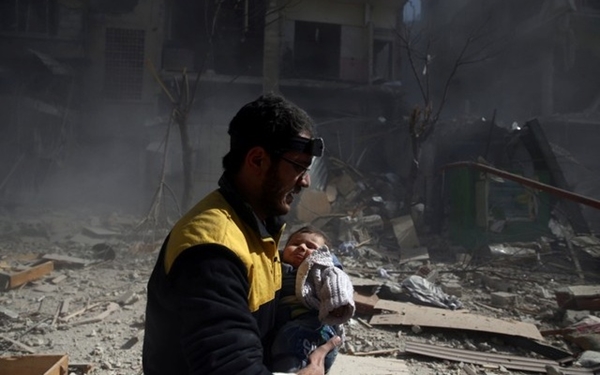 However, activists in the enclave said that attacks have targeted civilian neighbourhoods, and were not only focused on the front lines - where the ground offensive is underway.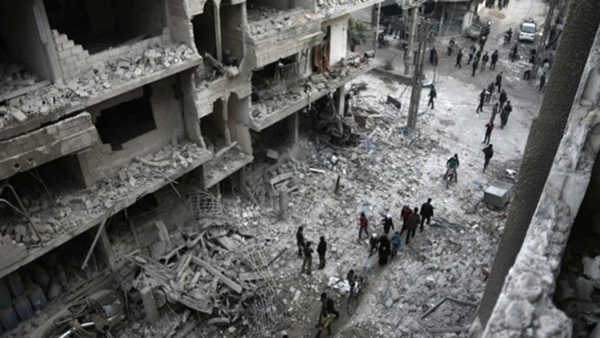 The truce was supposed to establish "safe corridors" to facilitate the evacuation process, but activists say there has been no attempt at doing so.
Putin's attempts to a truce come after an earlier attempt to implement a 30-day ceasefire in Syria failed, when a UN Security Council resolution was not upheld.
According to Russia, which voted in favour of the resolution, attacks against "terrorists" will resume, as it does not consider them exempt per the agreement.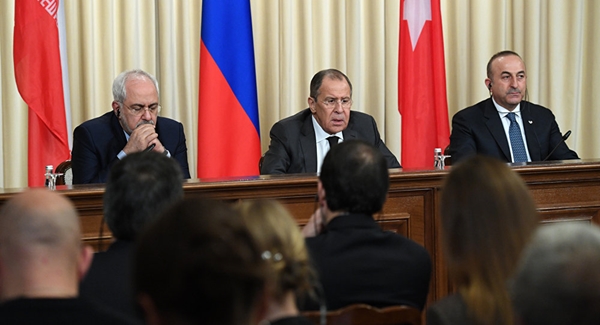 Russia's Foreign Minister Sergey Lavrov, said during a press conference on Tuesday that specific humanitarian corridors have been set, and ensured that aid would be delivered.
But residents say they cannot trust the same entity that has been assisting the government with bombing them, and demanded a third, trusted party, facilitate these evacuations. They also want to be informed of the evacuation process' "final destination", as they do not know where the injured would be transferred to.
According to activists, government warplanes have not "at all" left Eastern Ghouta's skies.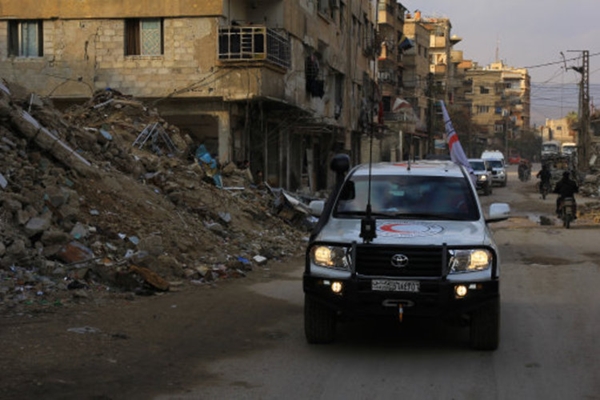 The blockade has caused a food and medicine shortage, has caused inflation rates to soar and aid convoys have not been able to deliver much of the desperately needed supplies.
Panos Moumtzis, the UN's regional humanitarian coordinator for Syria, says his team has not been able to deliver aid to Eastern Ghouta, despite his teams' close proximity the enclave.
"The situation is highly unsatisfactory, to say the least," he said.
Unauthorized use or reproduction of The Finance Today content for commercial purposes is strictly prohibited.