Just Denim - Must have for our wardrobe!
---
Farzana
Published:
2018-07-17 16:39:26 BdST
Just Denim - Must have for our wardrobe!
---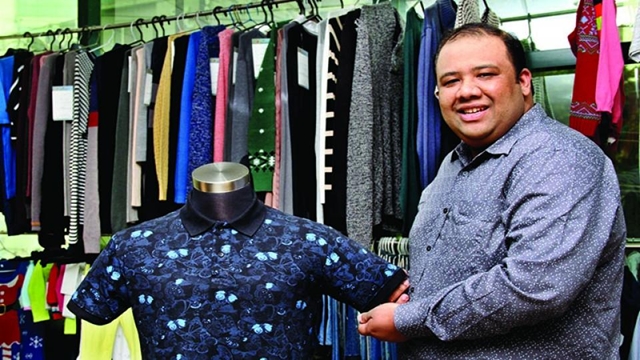 FT ONLINE
Denim has a casual yet sophisticated impression in the fashion world for its cut, dye, colour and fabric. Honeycombs, whiskers, stacks, train tracks etc, are just some of the popular denim styles. Outfits like miniskirts, skinny jeans, ripped jeans and other popular denim outfits are delights for fashionistas.
Besides foreign countries, the possession of denim jeans even in Bangladesh marks it as an exuberant outfit choice.
Now, Bangladeshi denim products are dominating the global markets occupying a lion's share of the proverbial denim pie. As of now, Bangladesh is the largest exporter of denim products to Europe with a 27 per cent market share. On the other hand, with a 14.20 per cent market share, Bangladesh now is also the third largest exporter of denim products in USA, after Mexico and China.
That brings us to Just Denim. A Bangladeshi brand which started its journey in 2015. It is one of the leading exporters of our country as well as a must-have label in our wardrobe. City pace Ltd is the parent company and Just Denim is a sister concern of it.
Younus Al Nayem, Co- Chairman of Just Denim, said, "First we setup buying which is known as Fast Fashion and then we started our own denim brand Just Denim."
"Investment in denim fabrics and denim manufacturing has increased sharply. As a result, production capacity has increased too, pushing the export earnings up and taking the lead in the global markets," Co-Chairman added.
Manufacturers now are also taking less time to produce the products as they are sourcing the fabrics from local mills instead of importing. As a result, buyers are placing more orders here.
In the last two years, Just Denim has increased its production capacity. This accelerating demand led to the birth of Just Denim.
"Buyers always want quality fabrics when it comes to denim products. To manufacture quality fabrics, latest technology is must for any company. And we have already established that," said Nayeem.
Two years back, Bangladesh was highly dependent on imported denim fabrics. "Now, we can meet about 50 per cent of the demand locally and are also exporting to some of the globally renowned buyers," he said.
They have two outlets, one being at Basundhara City Shopping Complex and another one at Mirpur-2. By this year, they have a plan to open five more outlets in the capital.
Speaking of future ambitions, Nayeem said, "We want to set up our outlets nationwide and we aim to go international as well in future."
Now clients can purchase their products online. Their products are targeted to attract the youth and young corporate adults.
In their men's collection, the have - T-shirt, polo and single jersey. On the other hand, there is a huge demand of denim among women too. Thus, they are going to lunch women's collection like- top, twill pant before Eid Al-Adha.
Nonetheless, the price tags are sure to please you along with the clothes. Denim pants range from BDT 800 to BDT 1500, tunkis range from BDT 1000 to BDT 1300 and T- shirts are around BDT 1000.
There is hardly anyone in the world who does not have at least one pair of jeans in his/her wardrobe. Moreover, jeans are now worn and loved by women and children too. "So the prospect of Bangladesh's denim export growing in the coming years is undoubtedly bright," said Nayeem.
He furthermore added, "We have our own factory at Mirpur- 10. We also have denim experts. Currently, we are fully capable of producing high-end denim products having world-class machines."
Just Denim exports its products in Spain, France and Australia as well. They have plans to setup their own outlet in Singapore, Australia and London too after two years.
Unauthorized use or reproduction of The Finance Today content for commercial purposes is strictly prohibited.