National /
Nationwide shutdown to be conditionally lifted on May 31
---
SAMI
Published:
2020-05-28 18:00:46 BdST
Nationwide shutdown to be conditionally lifted on May 31
---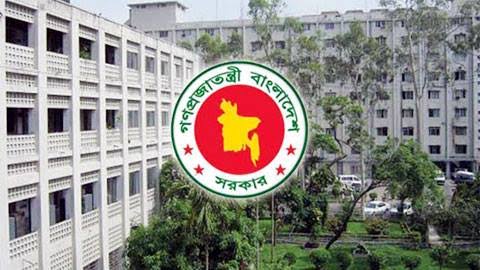 The government has decided to end the general holidays from May 31. However, there are some directives and restrictions that need to be followed till June 15.
A gazette notification issued by the Cabinet Ministry on Thursday says that during this period, movement from one district to another will be strictly controlled. There will be check posts at the entry and exit points of each district. The district administration will ensure this with the help of law enforcement agencies.
People cannot go outside from 8pm to 6am unless absolutely necessity. Also, they have to wear masks when going outside.
Legal action will be taken against anyone who violates the health guidelines.
Citizens have to abide by all instructions and health rules provided by the Health Service Department.
Shops and markets must ensure physical distancing and other health precautions. Shopping centres or malls must have arrangements for handwashing and the availability of hand sanitisers during trading hours. Vehicles entering shopping malls must be disinfected, and all shops must close by 4pm, the directives of the cabinet division said.
According to the government directives, personnel associated with law enforcement, national security and intelligence, along with emergency services such as relief, health, energy, water, gas and other petroleum, fire service, all port related activities, telephone, internet, post and other essential services will be excluded from the purview of the restrictions.
This also includes, personnel associated with agricultural goods, fertiliser, pesticides, food, industrial goods, material for government projects, kitchen markets, food, medicine shops, hospitals, and related emergency services.
The gazette also said doctors, health workers, medicine carrying vehicles and workers, journalists and cable TV network employees are excluded from the prohibition.
Also, medicine, production and export-oriented industries can open their factories upon ensuring workers' safety and health.
All goods carrying vehicle will continue to operate on roads and waterways.
All academic institutions must be closed during this period. The Bangladesh Bank will issue directives on restarting the banking system in full capacity.
The gazette notification said that all government, semi-govt and private offices can open on a limited scale. However, people at health risk, the sick, and pregnant women should not go to the office.
The 13 directives by the Health Service Division have to be strictly maintained.
During this time, no one can leave their work places. Road transport, water transport and rail can operate ensuring health guidelines and with a limited number of passengers. However, wearing a mask is compulsory. Airlines can decide on when to start operations.
The notification also prohibits all seminars, gatherings and programmes during this time. Citizens can pray at their respective religious places of worship maintaining health guidelines.
The government initially declared a 10-day general holiday from March 26 to April 4 to protect people against the highly contagious virus.
Later, it was extended till April 11 and further to April 14. Then again, it was prolonged to April 25 in the fourth phase, to May 5 in the fifth phase, from May 7 to May 16 in the sixth phase and till May 30 in the seventh phase.
Unauthorized use or reproduction of The Finance Today content for commercial purposes is strictly prohibited.