National /
Row over auto visa renewal: Stranded migrants may fail to return to KSA
---
SAMI
Published:
2020-09-30 14:15:48 BdST
Row over auto visa renewal: Stranded migrants may fail to return to KSA
---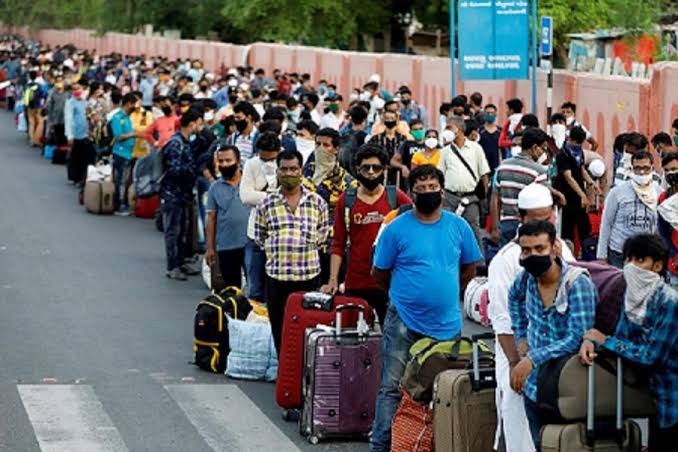 Saudi-bound stranded Bangladeshi workers in multitudes may fail to return to worksites in the oil-rich country as their visa will not be renewed automatically, insiders have said.
The validity of visa for Saudi-bound workers expires today (Wednesday), but many of them could not contact their kafils (sponsors) for procedure seeking visa extension, they added.
More than 90 percent of the workers who went to Saudi Arabia with individual or so-called free visa are spending time in total disarray now.
An estimated 50,000 workers returned from the kingdom before the outbreak of coronavirus, but they could not return due to travel ban amid the pandemic.
As part of their continued demand for automatic visa renewal, a group of workers went to the foreign ministry on Tuesday.
In response, foreign ministry director general (West Asia) FM Borhanuddin told them that visa will not be renewed automatically.
They have to apply for visa renewal at Saudi embassy in Dhaka with required documents, he mentioned.
As the workers complained that their iqama (work permit) was also not extended automatically, Mr Borhanuddin said they would contact with Saudi foreign ministry to resolve the matter.
Last week, the Saudi government extended the validity of iqama for 24 days only.
A worker has to produce papers like attested application by his kafil, main copies of exit and re-entry visa, photocopy of iqama and passport for visa renewal from Saudi embassy.
Workers said it is almost impossible to collect the documents as their kafils are not interested in cooperating with them.
Rojob Ali, a worker, said: "My kafil is not receiving my phone calls. So, how can I manage the papers?"
The man came home in January with a return ticket. But he could not go back to his workplace due to an interim travel ban from March 16.
Mr Ali has a tailoring shop in the Arab country. If he somehow fails to return, he will lose a substantial amount of money that he invested in the business.
An estimated 90 percent of workers like Mr Ali are facing similar visa renewal-related problems.
As visa will not be renewed automatically, only 10-percent workers can go to the KSA to restart their jobs.
Saudi Arabia, the largest destination of Bangladeshi migrant workers, has permitted workers to return to their respective workplaces on September 15.
Ovibashi Karmi Unnayan Programme (OKUP) chairman Shakirul Islam said, "I think it's a strategy of the Saudi government to discourage the less-skilled Bangladeshi workers to that country."
He suggested the government to strongly deal with the matter diplomatically with the Saudi authorities.
Recruiting agencies have to be held accountable for this crisis as they sent the workers with so-called free visa to Saudi Arabia, observed Mr Islam.
Unauthorized use or reproduction of The Finance Today content for commercial purposes is strictly prohibited.