National /
Bangladesh to get 10 GBPS broadband by 2041
---
Staff Correspondent
Published:
2021-11-15 09:14:39 BdST
Bangladesh to get 10 GBPS broadband by 2041
---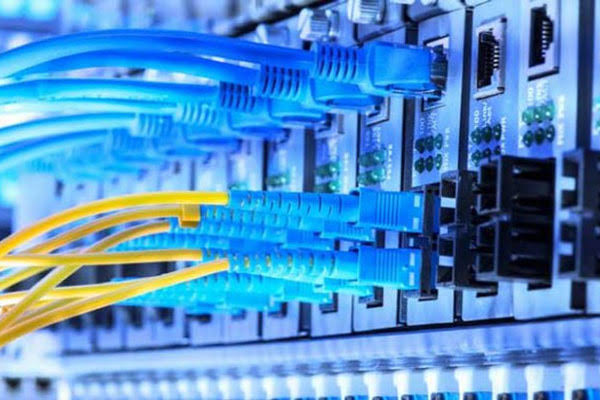 Bangladesh will gear up its broadband speed to 10 GBPS by 2041 from existing 10 Mbps to meet the growing demand for high-speed connectivity amid the country's rapid digital transformation.
The posts and telecommunications division has set the new target after Prime Minister's ICT adviser has expressed frustration over the slow internet speed, often disrupting the work at different sectors across the country.
Bangladesh Telecommunication Regulatory Commission (BTRC) is formulating a National Broadband Policy-2021, incorporating 20 Mbps as minimum internet speed from the existing 10Mbps, officials said.
Sources said that Prime Minister's Information and Communications Technology (ICT) Adviser Sajeeb Wazed Joy also expressed his dismay over the current slow pace of internet speed during a recent meeting with BTRC.
He asked the BTRC to redefine broadband by increasing the minimum speed of the internet to a satisfactory level to ensure seamless e-services for the people of 'Digital Bangladesh', a vision of Prime Minister Sheikh Hasina.
Sajeeb Wazed Joy advised the BTRC to formulate the national broadband policy-2021, incorporating 20 Mbps as the minimum speed.
Being instructed, the BTRC is working to upgrade the broadband policy by setting a target to increase the speed of broadband connecivity to 30 Mbps by 2023 (short term), 2 Gbps by 2031 (midterm) and 10 Gbps by 2041 (long-term).
Asked about PM's ICT advisor's resentment over the slow internet speed, BTRC Commissioner (Spectrum) AKM Shahiduzzaman said the ICT Advisor advised them to revise the broadband policy.
"The ICT Advisor has not expressed any dissatisfaction. But he has directed us to upgrade the minimum internet speed by formulating a time-befitting broadband policy," he said.
Shahiduzzaman said the policy was reviewed for the last time in 2018.
"Many days have already been passed. So, we want to frame a new broadband policy by upgrading the definition of broadband and minimum speed limit to ensure better 4G and 5G services," he said.
At the meeting, Sajeeb Wazed Joy proposed the minimum speed limit for a broadband line to 30 Mbps, later the decision has been taken to incorporate 20Mbps as a minimum speed limit in the broadband policy 2021.
High-speed internet is a must as many new technologies including IOT, big data, cryptocurrency, artificial intelligence, telemedicine, e-learning, e-commerce and mobile financial services have become parts of everyday life.
The government enacted the first broadband policy in 2009 fixing 128 kbps speed as the minimum speed for a broadband internet connection.
Later, the government formulated a policy in 2011 fixing the speed to 512kbps, 1 Mbps in 2013, 2 Mbps in 2015, 5 Mbps in 2016, 10 Mbps in 2018 and 20 Mbps in 2021.
A proposal would be sent to the post and telecommunication ministry to publish a gazette notification to officially define 20 Mbps and above internet speed as a broadband line.
To prepare a broadband policy, the BTRC has already held meetings with its stakeholders and seminars on 'High-Level Policy Dialogue on the Bangladesh National Broadband Strategy and Roadmap'.
In framing the policy, the BTRC took initiatives including forming national taskforce committee and determining the scope of work, holding coordination meetings with A4AI and a2i and other stakeholders, forming a team to review the draft policy, preparing a sector-wise short outline, organizing seminars to collect inputs and setting short, mid and long-term targets.
Unauthorized use or reproduction of The Finance Today content for commercial purposes is strictly prohibited.