National /
Chattogram DC turns eyesore of corrupt persons
---
Staff Correspondent
Published:
2022-09-21 09:34:59 BdST
Chattogram DC turns eyesore of corrupt persons
---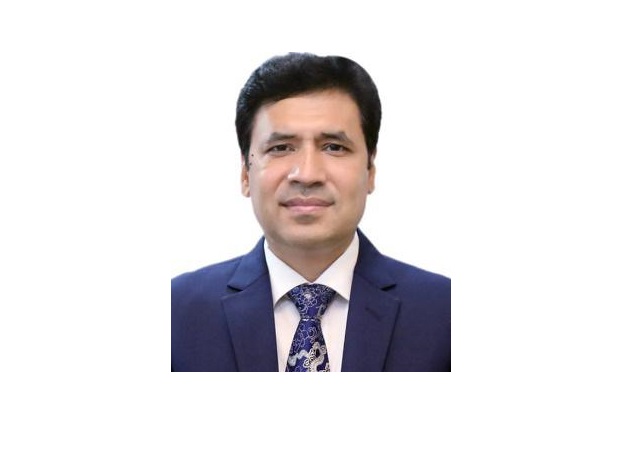 Chattogram Deputy Commissioner (DC) Md Mominur Rahman has become a threat to land grabbers, hill cutter and other corrupt persons as he has been conducting drives against corruption and encroachment and other unhealthy activities.
The DC has already won high praise by freeing brokers from upazila, circle and union land offices in the district.
Meanwhile, he has seized thousands of acres of khas land. His activities are underway to seize more khas land worth Tk 8,000 crore.
As part from khas land recovery, the brave DC conducts drives, makes arrests, files cases and transfers and removes corrupt officials to fight corruption.
As part of his tireless efforts and activities, he has taken initiatives to develop an integrated government office, Liberation War memorial and museum in Chattogram.
He ensured services at government offices by conducting anti-corruption drives. He also stood by the victims of all kinds of disasters, including Covid-19.
It is learnt that Mominur has been vocal against corrupt people since he was appointed as the DC of Chattogram.
He made random visits to various upazila, circle and union land offices in disguise. He took different punitive measures against brokers in land offices.
Apart from removing 183 'Umedars' (outsourcing assistant) from all these offices, departmental cases have also been filed against some land assistants, sub-assistant officers and 4th class employees for corruption.
Over 1,000 CCTV cameras have been installed at the DC office and its subordinate offices to prevent the rule of brokers and ensure overall transparency.
DC Mominur has recovered valuable government land worth thousands of crores of taka from the land and hill grabbers. At present, the recovery activities of 3,100 acres of government land worth Tk 8,000 crores at Jungle Salimpur under Sitakunda upazila are going on.
The work for preparing the master plan for developing night-safari park and others on the land is going on to preserve the environment and biodiversity of Chattogram.
Not only that, he has evicted more than 200 illegal structures from the important Parir Pahar and 587 structures from the foothills of risky hills.
Following his initiative, the illegal brick kiln built on an area of about 30 acres in North Kattali Mauza was freed from illegal encroachment on December 8 in 2020.
A proposal was sent to the Ministry of Liberation War for construction of a Liberation War Memorial and Museum at this place having memories of the Liberation War.
Meanwhile, the design of the Liberation War Memorial and Museum has been finalised and the preparations for DPP are underway.
DC Mominur also played an important role in recovering and preserving the precious house of Jatra Mohan Sen, who was involved with the anti-British movement from Chattogram.
When land grabbers attempted to demolish and occupy the house on January 4 last year, the DC recovered it with the intervention of local political leaders and civil society.
Currently, the process for preserving this house and establishing it as a revolutionary museum is going on.
Meanwhile, DC Mominur became active at the beginning when the Prime Minister asked for construction of planned and integrated office buildings for government offices at the upazila, district and divisional levels.
He took the initiative to build Bangladesh's largest and well-planned integrated government office complex for divisional and district level government offices of Chattogram on 73.42 acres of land at Chandgao (port) Mauza of Chattogram.
The government office at the same picturesque location on the bank of the Karnaphuli River is expected to be a glowing of modern urbanisation.
He also has role in the expansion of tourism. He took the initiative to modernise the communication system, develop infrastructure and enlist in gazette as protected tourist zone for the Sitakunda's Guliyakhali beach, which is now known throughout the country.
Chattogram district administration has no educational institutions under its own management and direct supervision. Mominur thought about a modern educational institution under the direct management of the district administration to ensure quality education and establish an updated educational system for the growing population.
As a result, the recruitment of teachers for the Collectorate School has been completed and the process of admission of students will start from next year. The school will start activities in an APMB Board-allotted building located at East Nasirabad Mauza.
Since there was no new appointment in the DC office for almost 12 years, the overall activities of the office had come to a standstill. Under the current DC's initiative, 217 third and fourth class employees have been appointed on the basis of merit maintaining full transparency.
The process for appointing 47 more new employees is underway. Not only that, he arranged month-long training for the newly appointed employees. He also has examples of good behaviour with service seekers from all classes and professions.
Mominur invited tenders worth Tk 2-5 crore for purchasing vehicles and new animals for the Chattogram Zoo.
Regular mobile court drives have been conducted at various upazilas and the city to prevent the spread of Covid-19, adulteration of food and price hike.
Three magistrates are conducting mobile court drives regularly to save electricity. A total of 300 volunteers have been trained. They have worked tirelessly in the support activities of the district administration during the corona crisis and are currently helping the district administration during crisis periods.
The DC is always ahead in humanitarian work. He was beside the families of those who were killed and injured in the devastating fire at BM Container Depot in Sitakunda on the night of June 4 this year.
The district administration provided financial support to the families of 51 dead and 99 seriously injured people. The DC has also been widely appreciated for shifting people to safe shelters and overall management during landslides.
Following his instructions, 'Environmental Conservation and Disaster Response Team' of 800 people, including 50 people from the district administration and 50 others under the Upazila Nirbahi Officers, have been formed. The team members are trained to deal with various disasters.
Meanwhile, DC Mominur remains watchful to keep the law-and-order situation normal. He also played an important role in controlling anarchy by Hefazat at Hathazari centring on the visit of Indian Prime Minister Narendra Modi to Bangladesh.
On that day, the agitators blocked the Chattogram-Khagrachhari highway vandalising and setting fire to the police station and land office. The DC immediately rushed to the spot and brought the situation under control by coordinating between BGB, RAB and police.
Labour unrests, including tea workers' strike, transport strike and tank lorry-prime mover owner-workers strike, have been settled successfully. He has arranged the BRTC buses at low cost for school-college students of Chattogram. He helped launch the Heart-Foundation Hospital in Chattogram.
Apart from this, he also took step to stop illegal sand and soil lifting, protect the biodiversity of the Halda River, construct schools, mosques, temples, community centres and ponds at Dolu Asharyan Project, supervise the Patenga Sea Beach, Anwara Sea Beach, Guliyakhali Sea Beach through the Beach Management Committee, construct new Shilpakala Academy and Shishu Academy buildings, vocational training for alternative employment of the third gender and Bede communities.
Contacted, DC Mominur said many conspiracies were going on against him for a long time for taking a strong stance against the corrupt and land grabbers.
"As part of the conspiracy, false news over a matter during filing of nomination papers for Zilla Parishad elections is being published on some media to embarrass me intentionally," he said.
"The information of legal notice before it was issued and received by the recipient has also been published on some media. It proves that the matter is completely pre-planned propaganda," the DC added.
Unauthorized use or reproduction of The Finance Today content for commercial purposes is strictly prohibited.