National /
OIC's Doha Declaration stresses sustainable food production system
---
Diplomatic correspondent
Published:
2023-10-04 10:07:12 BdST
OIC's Doha Declaration stresses sustainable food production system
---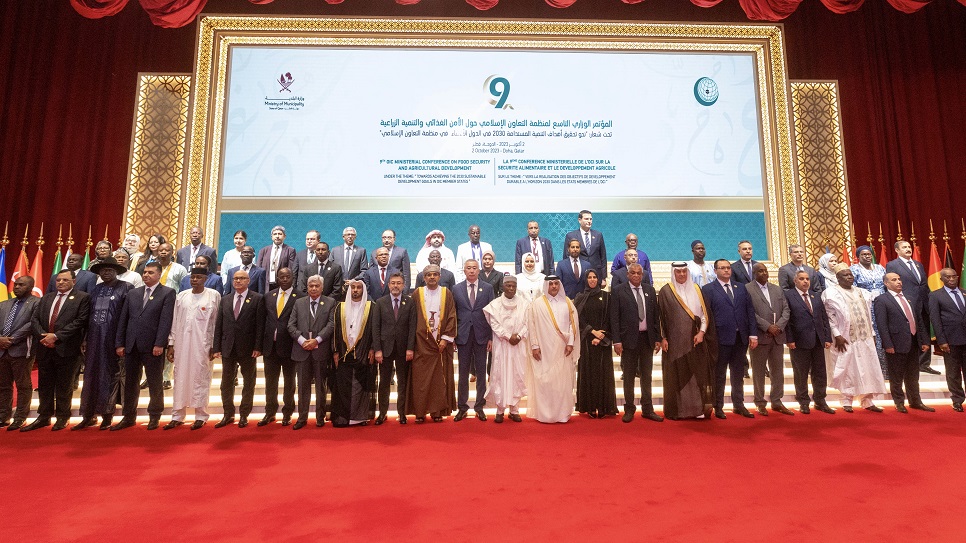 The 9th Ministerial Conference of the Organization of Islamic Cooperation (OIC), which was held in Doha on October 1-2, issued the "Doha Declaration on Food Security and Agricultural Development," which was unanimously adopted at the conclusion of the conference, which was chaired by Qatar.
The conference was held under the theme, 'Towards Achieving the 2030 Sustainable Development Goals in OIC Member States'."
The declaration affirmed the awareness of the member states of the Organization of Islamic Cooperation of the untapped resources, potentials and energies they have that enable them to achieve the goals of sustainable development, such as eliminating hunger and promoting sustainable production.
The declaration focused on strengthening inter-cooperation within the framework of OIC in the food and agricultural sector to build more resilient food systems and work to achieve sustainable development goals through the exchange of knowledge and best practices in a way that contributes to enhancing food security, productivity and resilience.
The OIC member states agreed to establish the necessary financial infrastructure and legal frameworks to enhance the financial inclusion of farmers, by providing access to financial products and services, including Islamic finance models that enhance economic resilience by increasing their production and income.
Cooperation and coordination are needed with relevant OIC institutions regarding conducting a study and developing a business model and cooperation framework in the field of contract farming, and assessing the needs and capabilities of member states with the aim of presenting that study and business model to the next session of the OIC Ministerial Conference on Food Security and Agricultural Development, for consideration and make a decision on it.
They will work in full consultation with member states to implement the relevant decisions and decisions of OIC regarding the establishment of a reserve system for food security for the Organization of Islamic Cooperation.
The declaration noted on promoting research and innovation activities related to increasing the resilience and sustainability of agricultural and food systems, mitigating the effects of climate change and adapting to those changes, and halting and reversing the loss of genetic and biodiversity resources.
They also agreed to encourage member states to support capacity development, training and extension services for local producers and small farmers related to the sustainability of food systems, and enhancing the resilience and productivity of the food and agricultural sector.
The declaration stressed on seeking inspiration and guidance from member states regarding activities related to developing a strategic plan to achieve food security in OIC member states.
Unauthorized use or reproduction of The Finance Today content for commercial purposes is strictly prohibited.