National /
'Low voter turnout due to rain'
---
FT online
Published:
2019-02-28 11:13:53 BdST
'Low voter turnout due to rain'
---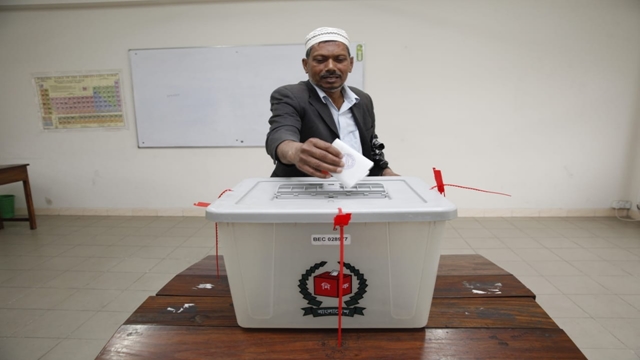 The polling centres in Dhaka north and south city corporations are experiencing low voter turnout due to adverse weather conditions.
Voting began at 8am Thursday morning.
However, election officials are hopeful that voter turnout will increase as the day progresses and the weather improves.
Different law enforcement agencies including the Rapid Action Battalion, Border Guards Bangladesh, and police are patrolling the streets and providing strict security for the polling centres.
Mohammadpur
The Dhaka Tribune, till now, has visited 13 polling centres at five different schools.
Commenting on the proceedings, Md Faisal Mia, presiding officer at the Mohammadpur Girls High School voting centre, polling centre number 942, said around 8:25am: "Only two ballots have been cast so far. Maybe the rain is responsible for such low numbers."
Meanwhile, Swapan Kumar Mistri, presiding officer at the Begum Nurjahan Memorial Girls' High School voting centre, polling centre number 935, said around 8:50am: "No one has cast their vote at this polling station till now. Weather can be a very big reason for this.
"Also, campaigning by the candidates was not that intense and widespread. Maybe the fact that this is a by-election is responsible for the low voter turnout."
"However, we are hoping that more people will come to vote as the day progresses and the weather improves," he added.
Gulshan 2
Dhaka Tribune reporters have visited four centres at Manarat Dhaka International Scool and College, in Gulshan 2.
Two of the centres are for male voters and two are for female voters.
Though voting began at 8am, the first male cast a vote there at 9:05am; while no female voter has appeared till 9am.
Voting is underway at 26 centres in Gulshan.
Unauthorized use or reproduction of The Finance Today content for commercial purposes is strictly prohibited.