National /
Bridge without approach road lying unused for 22 yrs
---
FT Online
Published:
2019-12-02 22:03:49 BdST
Bridge without approach road lying unused for 22 yrs
---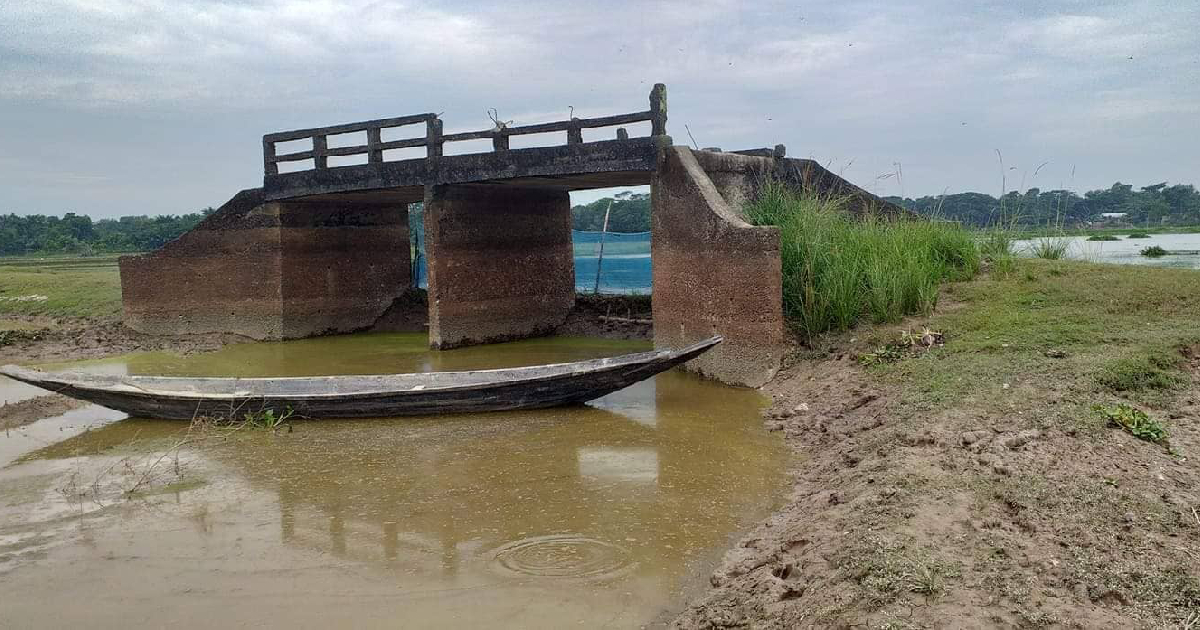 A bridge constructed over a canal at Bhukshimoil union in Kulaura upazila has been lying unused for long 22 years as there is approach road on both sides of it.

Local people said the 10-metre long bridge was constructed in 1997 under the Bridge and Culvert Project of Local Government and Engineering Department (LGED) spending Tk 5 lakh.

One-km earthen roads were also built under the project. But the earthen roads were washed away by frequent floods, turning the bridge a useless one and causing sufferings to several thousand residents of the haro areas.

The local administration has not yet taken any initiative to build approach roads on both sides of the bridge, alleged locals.


They said the farmers of Borodal, Karera under Bhukshimoil unions and a number of villages, including Sokapon in Kadirpur union used the bridge for going to Hakaluki Haor from Srikanti Beel. Besides, fishermen and cowboys also used the bridge as it is the lone bridge to reach the haor area.

Local people have to cross the canal to take their farm produces, fish and domestic animals to the Hakaluki Haro enduring too much of difficulty as the haor is the only source of their livelihood.

They also demanded immediate steps for building approach roads on both sides of the bridge.

Bhukshimoil Union Parishad chairman Azizur Rahman Monir said, "The authorities concerned have been informed about the matter, and we're trying our best so that the approach roads could be built soon."

Shimul Ali, project officer of the upazila, said necessary steps will be taken for constructing the approach roads from Rural Infrastructure Development Project and Kabikha (food for work) project.
Unauthorized use or reproduction of The Finance Today content for commercial purposes is strictly prohibited.