National /
Wasa must seal 68 sewerage lines connected to Buriganga: HC
---
SAM
Published:
2019-12-04 21:55:15 BdST
Wasa must seal 68 sewerage lines connected to Buriganga: HC
---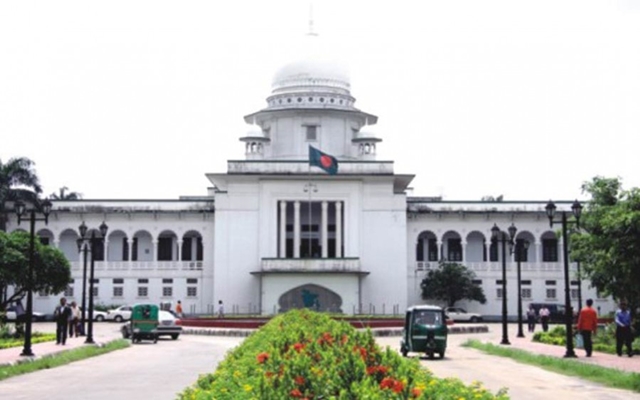 FT ONLINE
The High Court (HC) on Tuesday directed Dhaka Water Supply and Sewerage Authority (Wasa) to take necessary steps for closing its 68 sewerage lines connected to the Buriganga River to prevent its pollution.
It also asked Bangladesh Inland Water Transport Authority (BIWTA) to take steps to stop other sewerage lines if there is any on both banks of the river and submit a compliance report within January 7 next.
Passing the order, the bench of Justice Gobinda Chandra Tagore and Justice Mohammad Ullah said all the drainage and sewerage lines connected to the Buriganga River should be closed to prevent pollution of the river.
On November 17, the HC directed the Department of Environment (DoE) to shut 27 establishments, including hospitals, adjacent to the Buriganga River within 15 days for not having environmental clearance.
Besides, the court issued a show-cause notice asking to know why action should not be taken against the Dhaka Wasa managing director for submitting false information in the form of an affidavit about Buriganga's pollution, said writ petitioner Manzill Murshid.
For filing a fresh affidavit, the court fixed December 8 when the court will also specify the timeframe for Wasa to complete the task.
Advocate Amatul Karim stood for the DoE while advocate AM Masum represented Wasa and advocate Syed Mafizur Rahman moved for BIWTA.
In its affidavit, Dhaka Wasa said its 930-km sewerage line disposes liquid wastes at Pagla sewerage treatment plant and no line is connected to the Buriganga.
However, a BIWTA report said Wasa dumps industrial and hospital wastes, and contaminated water into the Buriganga through 68 sewerage lines in different places of Dhaka, Keraniganj, Narayanganj.
After comparing the two reports, the HC said Dhaka Wasa submitted false information which is a crime.
In 2011, the High Court ordered action to prevent the pollution of the Buriganga after hearing a writ petition filed by Human Rights and Peace for Bangladesh.
As the HC order went unheeded, the organisation filed an appeal again in this regard.
Unauthorized use or reproduction of The Finance Today content for commercial purposes is strictly prohibited.