National /
HC gets Zia Orphanage Trust graft case documents
---
Nirmal Barman
Published:
2018-03-11 11:30:37 BdST
HC gets Zia Orphanage Trust graft case documents
---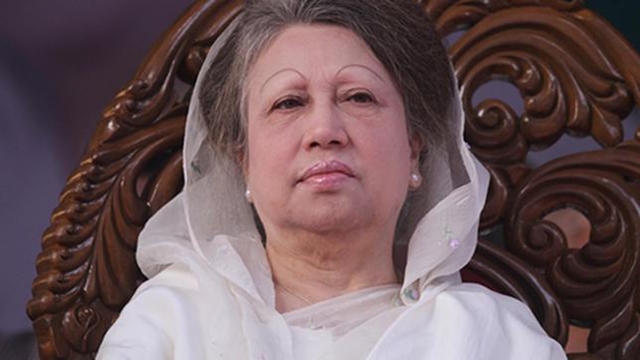 FT ONLINE
The Zia Orphanage Trust graft case documents have arrived at the High Court 20 days after the verdict sentencing BNP Chairperson Khaleda Zia to five years in prison.
The High Court is to decide on the bail of the BNP chief in the Tk 21 million embezzlement case on Monday.
Justice M Enayetur Rahim and Justice Shahidul Karim were to decide on the bail on Sunday, but deferred the hearing as the case documents had yet to arrive from the trial court.
Kotowali police Station ASI Manju Mia brought a trunk with the case documents to the court at 12:54pm. Section Official KM Farooq Hossain received the documents at the High Court Exchange Wing. From there, the documents will be taken to the criminal appeals division.
Khaleda was sentenced to five years in prison over the Zia Orphanage Trust graft case by the Dhaka Special Judge's Court-5 on Feb 8. The former prime minister has been in prison since.
Khaleda's team appealed the decision at the High Court on Feb 22.
The High Court held a hearing on the bail on Feb 25, saying it would make a decision once it received the relevant documents from the lower court.
The matter was accordingly raised in court on Sunday but was deferred because the documents had not reached the court.
"A record is not necessary for the bail," BNP leader and lawyer Zainul Abedin said. "The court's tradition is to issue bail without a record. The court has that power."
"This is true. But we instructed a record on Feb 22."
"Accounting for weekends, the 15-day deadline is today. Let us see if the order is fulfilled. We will keep tomorrow for the order."
BNP leaders claim that political motivations are behind the 'baseless case', and that the ruling Awami League is attempting to 'delay' Khaleda's bail.
Awami League leaders say they have no involvement with the case or the verdict and the delays are caused by the BNP lawyers.
On Mar 7, Dhaka Special Judge's Court Bench Officer Mokarram Hossain said on Mar 7 that the documents would be sent to the High Court by Sunday.
Unauthorized use or reproduction of The Finance Today content for commercial purposes is strictly prohibited.