Opinion /
Showing meaningfull future to Rohingya boys and girls
---
Rezaul Karim Chowdhury
Published:
2021-01-31 08:43:29 BdST
Showing meaningfull future to Rohingya boys and girls
---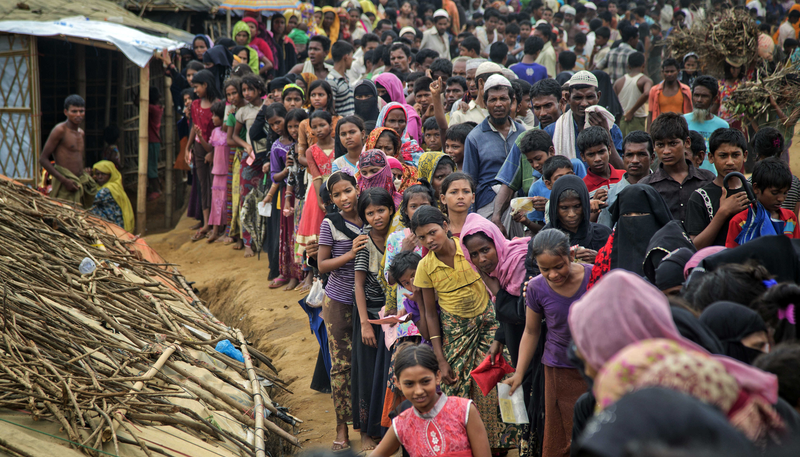 Recently I have had a visit in Rohingya camps, I meet with a young who have had studied in a university in our country but due to financial condition resulted aftermath of August 2017 influx, he has to drop the education and now living in camps. But he is organizing hundreds of Rohingya youths like him for educating their fellow brothers and sisters through a network.
I also had a commination with some young Rohingya girls who is well conversant in English organizing Rohingya girls to protect their human rights across the camps.
As I am regular active in twitter, I have also communication with around 10 to 15 Rohingya well educated youths who are living in camps and regularly tweeting on lives in camps. I know some very professional Rohingya youths who are very professionals in photo shooting, some writes poems and stories from the camp too, being published in international newspapers.
I have been communicated by a Rohingya activists living in a European country who is talking with me to see any possibilities that whether we could be work as a channel to assist them if they send money to us. We respond that, we will examine the matter and we can only do it if it is permissible by local refugee administration and our NGO affairs bureau.
It should be noted that around 40% of Rohingya youth aged 3 to 24 old still hardly able to goes to schools. 69% of house hold reported at least one child aged 5 to 17 years old is not participating in education program.
A study of 2020 shows an alarming situation that 89% of adolescent's girls and boys of 15 to 24 years old still do not have any access to education.
I feel there as much of frustrations as they do not have education and meaningful work and hardly see any future. But, still I know that they have profound respect to our Prime Minister and communities for our shown generosity. I wonder how long this good will prevail while we maintain a sort of negative attitude about them.
I have followed by an interview of an ex high officials, who tried to say that, we should give them only food and nothing else. I also know some sentiments in Coxsbazar, not to work with them for anything.
Sorry, I am against those sentiments, I feel we should work with them, we should provide them education and meaningfull work. I find it is most important even providing education and meaningful job to my own child, as my child see a future and he is a citizen of a country.
While these Rohingya hardly see any future. It is the way to keep the Rohingya youth afar from terrorism, drug, trafficking, gangstersism and all other un social activities.
They should be utilized for education, awareness and networking on peace building and social cohesion tailoring to human rights and secularism etc.
I know the story of Al Shabab in Africa and in middle east, Al queada / Islamic state in middle east, how they recruite such a frustrated young people.
I know how they are destabilizing in Nigeria, Somalia and middle east. We all know the Holly Artisan massacre of 1st July 2016 in Dhaka. We do not want to see such a nerve shocking occurrence wherever any place in Bangladesh.
I do not see any problem to give them any money for doing some jobs in camps, I know that they take little money compare to others, but it does not mean at the cost of our jobs to our local boys. Money giving to them does not mean always that it will be going to bad elements or terrorism, such a money transfer does not bother for formal channel.
We need to train them on human rights, secularism, peace building and social cohesion. They should be develop the first line vanguard of their own community so that there will not be bad elements. I will request our policy leaders to think this positively in thinking the future.
Unauthorized use or reproduction of The Finance Today content for commercial purposes is strictly prohibited.