Opinion /
The Propaganda Broadcaster Al-Jazeera's misleading portrayal
---
Abdullah Harun Jewel
Published:
2021-02-02 09:07:39 BdST
The Propaganda Broadcaster Al-Jazeera's misleading portrayal
---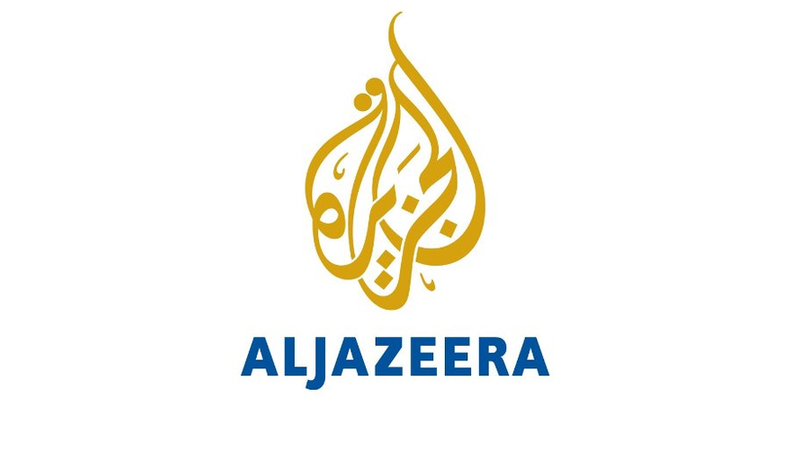 For the last two decades, the Doha-based news channel Al Jazeera's previous reputation for impartial reporting considerably changed and it turned into a mouthpiece of specific political outline.
It acted as spokesperson of Jamaat-e-Islami running reports and programs based on what Jamaat-e-Islami has been alleging by reducing the number of people killed during the 1971 war.
It carried out adverse comments about the war crimes tribunal. Till now the reports aired by Al-Jazeera are filled with clear and blatant lies and fallacies. They are doing so throughout the world in favor of the Islamist extremists, clearly avoiding the voices that did not fit with their self-styled policies.
Recently Al-Jazeera tweeted a photograph of a Buddhist sculpture in Abu Dhabi that has led to "commentators saying there is a return of idol worship to the Arabian Peninsula".
Sherry Ricchiardi in the American Journalism Review (AJR) criticized Al Jazeera accusing anti-Semitic and anti-American bias in the channel's news content.
Tayseer Allouni, a reporter of Al Jazeera was arrested in Spain on 5 September 2003 and charged with providing support to members of al-Qaida.
Foreign Affairs Minister, Shaikh Khalid bin Ahmed bin Mohammed Al Khalifa of the Kingdom of Bahrain condemned Al Jazeera for series of conspiracies to destabilize the entire region.
India put a ban on AJ, as they aired a misleading documentary on Kashmir.
"There's a difference between a channel being a spokesperson for Hamas, and one like Al-Jazeera, which shouldn't try to play to what the street wants," said Hafez al-Mirazi, the Washington bureau chief for Al-Jazeera who resigned in the spring of this year.
"No doubt Al-Jazeera has crossed the line", David Marash, who later worked as an anchor for Al-Jazeera English from 2006 up until his resignation in 2008. Marash directly cited "an increased level of editorial control" by Qatar as his reason for leaving the network.
Al-Jazeera aired birthday party of Samir Kuntar, a Lebanese terrorist, later admitting that its coverage of Kuntar's release violated its code of ethics.
AJ continuously announced false reports citing biased coverage favoring the Muslim Brotherhood of Egypt and became the terrorists' platform of choice.
AJ is widely accused of broadcasting numerous reports on Egypt favouring MB. 22 members of journalist of Egypt resigned in protest against the channel's one-sided policies and biased coverage.
Since 2011, AJ forwarded a clear core message: that the way out of the spiral is political Islam. It was not difficult to assume that Muslim Brotherhood and Al-Qaida was behind this channel and they decide its policies, editorial line and goals according to the philosophy of Muslim Brotherhood movement.
The media consent of the pan-Arab channel moved to the next stage of propagating the terrorist ideologies. The channel gradually lost the interest of people. The offshoots of the ideology of Muslim Brotherhood include Turkey's ruling Justice and Development Party (AKP), Palestinian Hamas and Jamaat-e-Islami of south Asia. Though the organizations were established independently but all of them share the common ideology of political Islam conveyed by Hasan Al Banna, Syed Qutb and Abu Ala Maududi. What binds these groups together with ISIS, Al-Qaeda, Hizbullah and other terrorist groups is a call to fundamentalism, anti-colonialism and enforcement of Sharia law. They believe in gradual infiltration of its ideology among the masses and portrays itself a devotee in democracy but proxies of choice have been radical regimes and to influence and destabilize rivals.
There were frequent documents and authentic reports against AJ of providing money and material support and conveying communications to al-Qaeda while simultaneously supporting Hamas, MB, ISIS and al-Nusra Front.
The United States designated Qatar-based terrorist financier and facilitator Abd Al-Rahman al-Nuaimi was praised on AJ for "teaching young Muslims the essence of Jihad". Wagdi Ghoneim, who has been sentenced to death in Egypt, Harith al-Dari, Iraqi sheikh and tribal leader designated as a terrorist fundraiser regularly appears on the channel. Ghoneim has celebrated the death of the Coptic Pope, referred the Christians as "Crusaders" and justified the sexual enslavement of the Yazidi women.
Qatar-based Muslim Brotherhood spiritual leader Yusuf Qaradawi spread radical messages that have inflamed sectarian divides.
Al-Jazeera has hosted programmes with Osama Bin Laden (Al Qaeda), Abu Mohammad Al Jolani (Al Nusra), Khalid Mashal (Hamas), Mohammad Deif (Hamas), Anwar Al Awlaki (Al Qaeda), Hassan Nasrallah (Hizbullah), Ramadan Shallah (Palestinian Islamic Jihad), and Abdul Hakim Belhadj (Libyan Islamic Fighting Group), and other controversial figures on air since its founding.
Recently everyone is complaining about the new trend of AJ – that the liberals, the secular types and the Arab nationalists are getting downsized. The radical position is dominating the newsroom of AJ. Their yellow journalism represented nothing more than political activism of certain radical group. The channel's reports started with the aim they wanted to achieve and then looked for arguments. To fulfil the purpose, fabricated videos have been broadcasted, figures of any incident have been twisted, events exaggerated in order to incite the international community and claims made by human rights groups were filtered in their favor.
The TV channel was losing its way especially AJ Arabic's publicized reputation for even-handedness in recent years. As a result, for the last few years, resignations at Al-Jazeera became increasingly regular.
Al-Jazeera America's CEO and other staff resigned alleging discriminatory conduct, anti-Semitic and radical view and manipulation of truth. As a result AJ had to shut down Al-Jazeera America.
AJ has shown how dangerous negligent media can be when they claimed the terrorist groups as "liberators" and "moderate rebels", termed terrorist attack as "divine punishment" and praised for "teaching young Muslims the essence of Jihad's ideology as a substance of mandatory accomplishment for every Muslim."
The mother of one of the London Bridge attackers said that her son was radicalized by watching Al-Jazeera.
AJ becomes a tool of destruction, provocation and ominous platform to promote extremist ideas and incite hatred and terrorism. Saudi Arabia, Bahrain, Egypt, and the United Arab Emirates, broke diplomatic ties with Qatar only for Al-Jazeera considering national security. They also accused al-Jazeera for funding extremists and demanded the network to shut down.
The countries raised objection against Al-Jazeera includes, Bahrain, Iran, Turkey, Iraqi, United Arab Emirates, Yemen, Libya, Mauritania, Morocco, Somalia, Sudan, Tunisia, Germany, Russia, United Kingdom, Indonesia, Malaysia, United States Syria, Lebanon, Bangladesh, India, Pakistan, Jordan, Palestine, Israel
Al-Jazeera broadcastedone-sidedreports against military officials of Bangladesh picking facts that suit their narrative. Their composition of falsehood, biased and one-sided presentationdoes more to confuse and mystify, than to clarify or educate. Their unprecedented anarchy and interference in the internal affairs created agitation in different countries including Bangladesh. In fact, no media ever witnessed such prejudiced journalism like AJ. The freedom of expression is obviously a matter of fundamental importance, but it should have a borderline that comply with the international law to protect national and global security. Bangladesh government should take necessary measures in this regard.
The writer is a Columnist and political analyst
Unauthorized use or reproduction of The Finance Today content for commercial purposes is strictly prohibited.