Politics /
Our prime agenda during Pendamic is to "Help the people": Lekhak
---
Tanjin Mahamud (Tonu)
Published:
2020-07-28 07:48:40 BdST
Our prime agenda during Pendamic is to "Help the people": Lekhak
---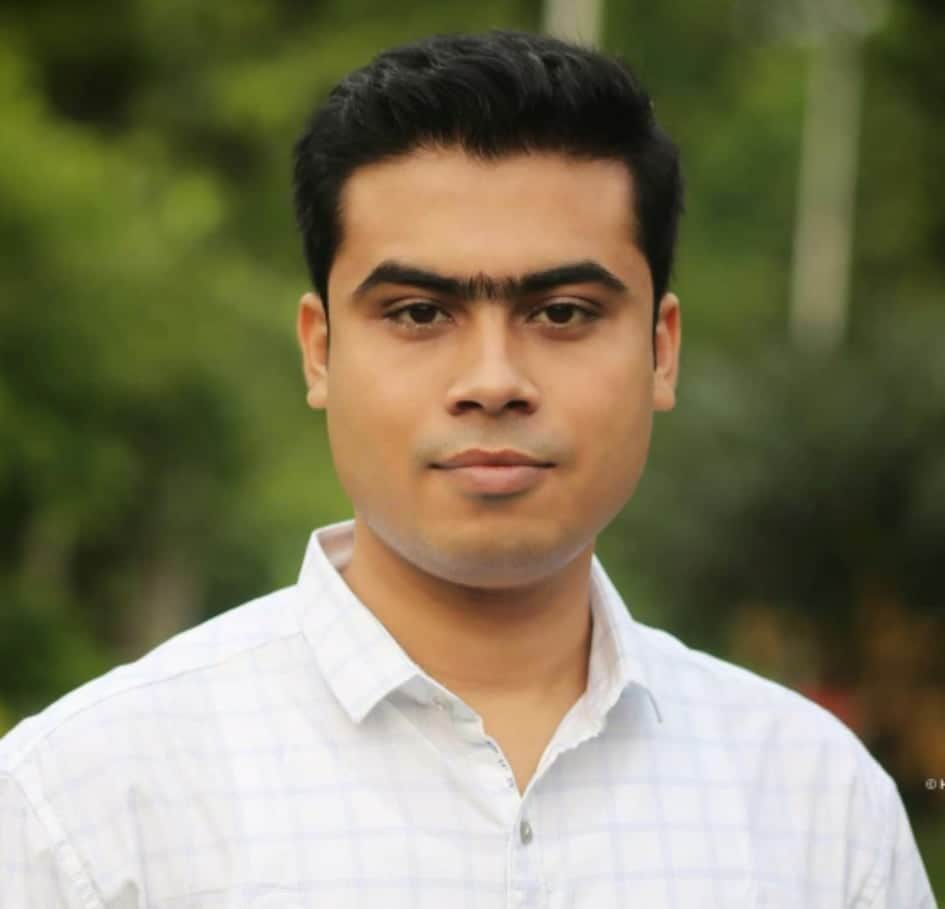 Bangladesh Chhatra League's general secretary Lekhak Bhattacharjee
Now a days, COVID-19 (Corona Virus) is an alarming issue all over the world. Already It has become a global crisis and thousands of people have died of COVID-19 all over the world.
Before the invention of vaccine for COVID-19, it will remain life threatening.
The pandemic hit our poor economically. During the pandemic period, Bangladesh Chhatra League (BCL) has the agenda 'help the people by any means'.
In a recent chat with FT Team; BCL Secretary Lekhak Bhattacharjee said, 'Someone might say, BCL have no specific agenda in this global crisis. That's true. Because the logical demands of people all over the country have become the agenda of Bangladesh Chhatra League.'
When COVID-19 first strike in Bangladesh, it was very challenging to keep it under control in such density of population. When COVID-19 started to spread, all the educational institutions pause their academic activities & the students forced to stay at their home. Most of the students in Dhaka came from very remote area of our country for their higher education with lots of hope & expectation.
Most of them use to manage their education expenditure and support their family by any part-time job or tuition besides their studies. But in this pandemic situation, students lost their Part-time job. For some people it was their only income source, but they lost only earning source for their family. It's an inhuman life they are leading since losing their income sources.
BCL Secretary Lekhak Said, 'In the very crisis moment, Bangladesh Chhatra League come forward to be with that helpless people by any means. BCL started to make hand sensitizer all over the country and started to deliver to the people completely free of cost. More than 4,68,000 hand sanitizer and more than 6,47,000 of masks have been delivered among the people by BCL all over the country.'
He also referred that when the farmers were unable to collect their crops; BCL stood beside the farmers. Bangladesh Chhatra League has cut the paddy from field. More than 1,28,000 kg high-quality seeds of crops have been delivered among the poor farmers over the country by BSL. To ease the suffering of poor, about 6,83,200 people have got relief from BSL.
In the month of Ramadan 4,48,000 people have got 'Sehri' & 'Iftar' from BCL at free of cost. Along with middle class & lower middle-class family 4,48,000 floating people have got relief and Eid gift from BCL. Also, near 18,550 eunuch community has got relief from BCL.
During the devastating super cyclone 'Amphan' 25 districts were affected. Before and after the cyclone volunteers of BCL have renovated damaged dams, roads and culverts in those areas. More than four hundred thousand people have received relief from BCL.
When COVID-19 affected dead people were neglected by their family & friends, the volunteer team of BCL took the responsibility on their shoulders and they buried the corona affected dead bodies.
BCL secretary proudly said, 'We launched a popular help service 'Hello BSL'. Atleast 2,92,000 people got help by using this service.'
BCL launched free vegetable market all over the country and about more than 62 thousand people benefited from the program. More than 22 thousand people have been benefited by the telemedicine service of BCL.
BCL also donated plasma to 77 corona affected dying people all over the country.
For raising social awareness & prevent corona BCL launch many online campaigns, rally and public awareness activities, which still going on.
As a part of three-month-long tree plantation program BSL has already planted more than 22,82,000 trees over the country.
Lekhak said BCL have a plan to plant one crore trees within next three months.
During the pandemic, students are failing to pay their house rent because of losing their tuition or part-time job. BCL stood beside the students and a selected team of BCL solved this problem by discussion with the house owners. BCL solve more than 2227 students problem.
BCL launched another action to give 'Free Oxygen Service' all over the country. More than 2200 people already benefited by this service and it will be continued.
BCL Secretary Lekhak Said, 'We have gained independent country in exchange of our blood with the leadership of Father of Nation Bangabandhu Sheikh Mujibur Rahman. Now, the charismatic leadership of our HPM Sheikh Hasina, we are hoping to overcome this global crisis. Her excellent leadership acknowledged by global community.'
No one will be able to defeat COVID-19 alone, said BCL Secretary. He said, 'We all have some responsibilities in case of keeping ourselves and our family secure during this pandemic. If we co-operate each other, if we help each other, if we maintain all the hygiene rules, we will be able to get rid of COVID-19.'
At final remarks BCL Secretary Lekhak Said, 'Like the independence of Bangladesh, we will liberate again ourselves from this pandemic & panic.'
Unauthorized use or reproduction of The Finance Today content for commercial purposes is strictly prohibited.