Politics /
Joy to be instrumental in AL's plan to woo young voters
---
SAM
Published:
2018-04-16 11:27:24 BdST
Joy to be instrumental in AL's plan to woo young voters
---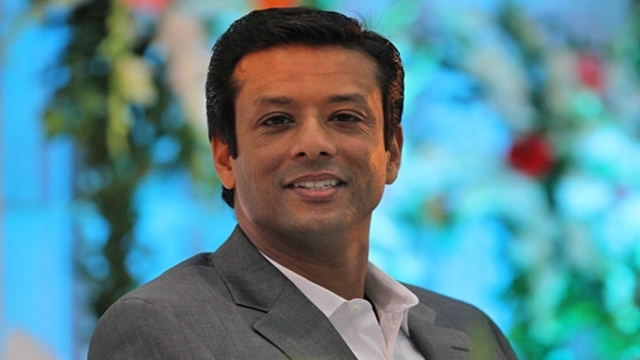 FT ONLINE
About 23.5 million new voters are expected to exercise their franchise in the next national election scheduled for December.
This group will likely play an important role in deciding which way the victory will go.
The ruling Awami League has been making plans to attract these new voters. It hopes that Sajeeb Wazed Joy's image as a young icon and dreamer of 'digital Bangladesh' will help secure their votes.
Sources say Joy, who has been working with the youth for a long time, will be at the centre of the party's election campaign targeting this particular group. The party has collected supporters and members through online campaign under Joy's guidance, they say.
Apart from it, the party will also highlight the government's development projects and achievements to pitch the idea that Sheikh Hasina's government is needed for continuous development of the country.
Revamping job sector
Presidium member Faruq Khan said the party will "gift a lot of development projects" for the new voters. "We will try to create a huge number of job opportunities for them too," he added.
Another presidium member, declining to be named, said that the government was also planning to review the existing quota systems in public sector jobs.
Prime Minister Sheikh Hasina has ordered the Public Service Commission to recruit talented people to fill vacancies of the freedom fighter quota, an organizational secretary of the party's central working committee said.
Ruling party leaders claimed that the incumbent government was planning to fulfil all the vacant public service posts with young people. Doing so would ensure jobs for around 360,000 people, they said.
"We are working to build a prosperous, developed and modern country for the next generation," Awami League Joint General Secretary Mahabubul Haque Hanif said. "I hope the young people will vote for us."
Sources say the party is also planning to involve public figures in its campaign. Several popular cricketers, singers and actors will soon start canvassing for the Awami League, a senior party leader said.
"We plan to nominate two or three popular cricketers in the upcoming election," the leader added.
'The Joy factor'
Young Bangla, a platform working with the youth since 2014, will also be a part of the party's campaign. "It currently has more than 100,000 active members and all of them will be involved in polls campaign," a lawmaker, with knowledge of the matter, said.
Nahim Razzak, the Young Bangla convener, said that a role model was a must to encourage the young generation.
"Sajeed Wazed Joy is not only an iconic figure for the youth but also a great source of dreams. He is leading the young generation with his creative ideas and dream to build a modern and developed country," he said.
Nahim said Joy would be a big factor for the Awami League's victory in the upcoming election.
State Minister for Foreign Affairs Shahriar Alam said: "Sajeeb Wazed Joy has set a trend that development is possible without corruption. He is clean; he is a dreamer and a symbol of honesty.
"Young people love Joy and follow his ideas and will definitely vote for him to see a developed Bangladesh."
Unauthorized use or reproduction of The Finance Today content for commercial purposes is strictly prohibited.