Religion /
6000 crore project for the development of two thousand madrassas
---
Ishtiaq A.
Published:
2018-09-12 15:47:00 BdST
6000 crore project for the development of two thousand madrassas
---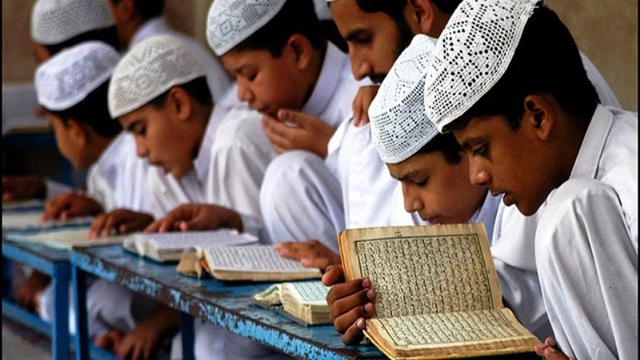 The government has taken around Tk 6,000 crore for the development of two thousand madrasa nationwide. Under this project, six madrasa development will be done from every parliamentary area of ​​the country. Besides, 200 more madrasa will be developed in special consideration.

In the meeting of Executive Committee of the National Economic Council (ECNEC) yesterday, a total of 18 projects including a project of 5,918 crore 63 lakh taka on 'Development of selected madrassas' of technical and madrasa education department have been approved. The total expenditure of the projects has been estimated at 17.786 million 95 lakhs. Of this, 13,873 crore 44 lakhs will be provided from the government fund, 42 million 62 lakh from the implementing agency and 3 thousand 930 crore 89 lakhs will be provided from overseas assistance.

The Prime Minister and ECNEC Chairperson Sheikh Hasina presided over the meeting held at the NEC conference room in city's Sher-e-Bangla Nagar. After the meeting, Briefing the reporters, Planning Minister AHM Mustafa Kamal.

The Planning Minister said that 300 MPs in the technical and madrasa department of education ministry demanded the construction of new buildings in the madrasa on the urgent basis of the different madrassas in their respective areas. In view of this, the project of madrasa development was approved. The implementation period of this project has been extended till June 2021. Under this project, new buildings will be equipped with all modern facilities including ICT. Computer labs will also be in these madrasa buildings. Each building will have five floors, ground floor will be empty. Still, the size of the building will depend on the needs of the students. Initially, six MPs of each MP get allocated madrasa.

ECNEC also approved a project titled 'Urban Primary Health Services Delivery Delivery' for health sector development yesterday. The project will cost Tk 1,136 crore. About the project, the Planning Minister said financial and physical access to providing primary healthcare to the areas covered by the Urban Primary Health Care Services Delivery Project will be developed so that the quality of primary healthcare can be ensured for the residents of the city.

Other projects approved by ECN include: Rural Transport Improvement Project-2; 4,819 crore 70 lakhs; Completion of the uncompromising construction of the PC Girdhar Bridge constructed on the Lohalia river of Patuakhali district with a cost of Taka 102 crore; Protecting and dredging project of Arial Khan river in Faridpur district at a cost of 291.94 million; Agricultural development project of Noakhali, Feni, Laxmipur, Chittagong and Chandpur at Tk 69.43 million; Development of power distribution system in Chittagong zone at a cost of Tk. 4221 crore 48 lakh; Bangladesh Standards and Testing Institution (BSTI) Expansion and Strengthening Project at a cost of 51.45 million; Development project of Pabna Science and Technology University at a cost of 480 crore 60 lakh; Coordination, modernization, maintenance and enhancement of the safety system of the 3-megawatt capacity of the research reactor facility at Savar Atomic Energy Research Institute at a cost of 74 crore 95 lakh; Physical infrastructure development program for eight municipalities of Jamalpur district at a cost of Tk. Land Acquisition Scheme for Reclamation of Water Surplus of Rajshahi WASA at a cost of Taka 78.66 crore; The history of the old Dhaka Central Jail, the historic building and the surrounding development project at the cost of 607.66 million; Construction of a mass grave land and a memorial monument at Tk 442.44 million; Panchuria-Faridpur-Bhanga railway rehabilitation and construction project costing 347 crore 31 lakh; Jamalpur-Dhanua-Kamalpur-Roumari-Datbhanga district highway widening and strengthening project at a cost of 33.21 million; For the strengthening of first-phase weather observatory of 13 river ports at the cost of 80 million and 50 million, Barisal Division Rural Infrastructure Development Project costing Tk 920 crore.
Unauthorized use or reproduction of The Finance Today content for commercial purposes is strictly prohibited.