Islami Bank complies with BB, other requirements in credit management: CEO
---
Jannatul Islam
Published:
2022-12-07 06:55:32 BdST
Islami Bank complies with BB, other requirements in credit management: CEO
---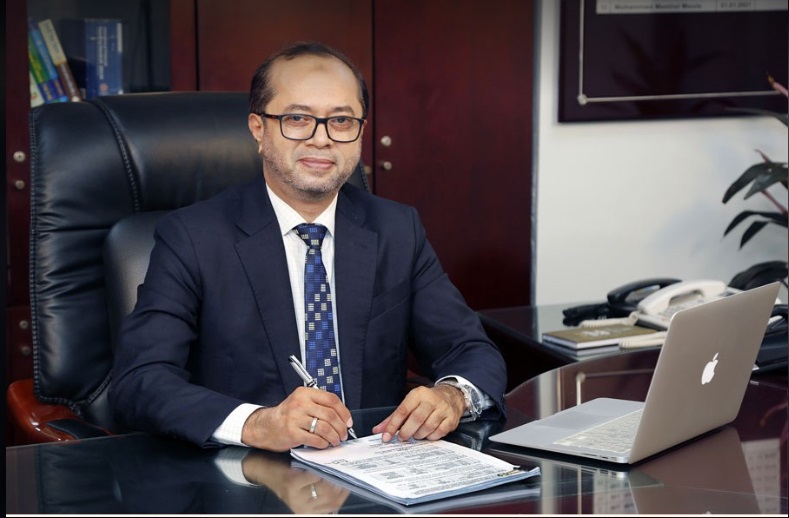 Islami Bank Bangladesh Limited (IBBL) has been conforming to requirements of Bangladesh Bank (BB) in issuing credits in order to ensure transparency, chief executive of the lender said.
The first generation bank supports industrialisations of the country investing in conglomerates apart from soft loans to micro-entrepreneurs in agriculture and trading sectors.
"Since rollout of Covid-19 in the first quarter of 2020, trading focused on businesses faced setback as country halted imports amid supply chain disruption. The government extended supports to the businesses by introducing stimulus packages. As a responsible bank, we opened 80 percent Letter of Credits for importing fartiliser to ensure 'food security' of the country," Mohammed Monirul Moula, Managing Director and CEO of IBBL said this during an interview at his office in capital's Motijheel on Monday.
About recent allegation as to credit, IBBL chief executive took on naysayers on the plea that the Shariah-based lenders never deal cash in credit negating chance of default loans.
"We have been monitoring the credits regularly. Some media termed that the IBBL issues 'grace period' which is not possible in our compliance system. We made all investment following regulations of Bangladesh Bank," he said.
Monirul claimed that IBBL has been holding strong footage over the years.
"We have strong hold in equity, paidup capital. Some 43 percent foreign shareholders remain with us. IBBL is one of the top sustainable banks in Bangladesh," he said.
Regarding the massive credit flow in November, IBBL chief executive said the banks have made growth in investment to support the businesses in the post pandemic recovery.
"We always conduct our activities in accordance with the guidelines of our regulator - Bangladesh Bank, Ministry of Finance, and Securities and Exchange Commission," he said.
Monirul claimed the bank has kept strong position for remittance sent by expatriates to the country as eight of every ten expatriates have account with Islami Bank.
"At present, IBBL holds 10 percent of total deposit of banking system while 13 percent market share in investment and 12 percent in export earnings. In remittance, IBBL held 32 percent market share in November."
As first conventional bank, IBBL has been running micro-credit since 1995 to support small entrepreneurs with collateral-free soft credit.
"Till now we have invested Tk 420 billion trough micro-credit in rural development scheme. The porgramme serves over 1.6 million beneficiaries with 92 percent women participation," he said.
IBBL serves 1.9 million customers from 6,000 outlets including 392 branches, 2,030 sub-branches, 2,700 agent outlets and 2,500 automated teller machine with cash deposit and withdraw facilities.
IBBL came into being in 1983 in support of Islamic Development Bank (IsDB) which withdrew major shares in 2017.
"I take the issue positively. IsBD supports Islami Banking globally at initial stage. They supported our foundation in 1983. Now, they are supporting development bank in Sudan. So, it withdrew share from Bangladesh and invested in other country. Now, foreigners constitute 43 percent of the total shares of IBBL," he said.
IBBL board has three foreign representatives including one from IsDB.
Monirul claimed that the change in board in 2017 gave a strong footage to the bank to reach the deposit to Tk 1.5 trillion from Tk 580 billion within five years.
"We collected Tk 580 billion in 38 years which jumped to 1.5 trillion within five years," he said.
IBBL has a strong board of directors including economists, chattered accountants, army officers and reputed personalities, he added.
Unauthorized use or reproduction of The Finance Today content for commercial purposes is strictly prohibited.