Tech /
Pathao co-founder Fahim Saleh brutally murdered in New York
---
LIPU
Published:
2020-07-15 16:00:40 BdST
Pathao co-founder Fahim Saleh brutally murdered in New York
---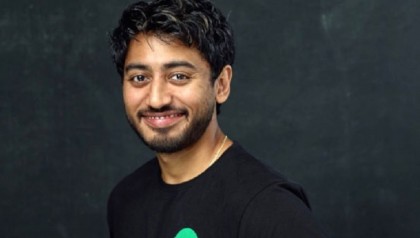 Pathao co-founder Fahim Saleh was found dead in his New York apartment. He was 33.
Police made the grisly discovery in a building on E. Houston St. at Suffolk St. in the Lower East side about 3:30 pm local time, reports Nydailynews.
According to several media reports, he might have been staffed into a bag after being chopped by an electric saw.
Cops found contractor bags near the torso, sources said, but didn't immediately open them to see if the body parts were inside. An electric saw lying next to the remains.
Sources described the killing as an apparent targeted murder.
Fahim was last seen on surveillance footage on Monday afternoon around 1:40pm, when he entered his building's elevator, which opens right out to his seventh-floor apartment, reports The New York Post.
An elevator surveillance camera shows the victim getting into the elevator Monday, followed quickly by a second man, dressed in a suit, wearing gloves, a hat and a mask over his face.
After the victim walked out onto his floor, he fell immediately, possibly shot or stunned.
"The perp had a suitcase. He was very professional," one police source said.
Saleh is a website developer turned venture capital, is the CEO of Gokada, a motorcycle-sharing company in Lagos, Nigeria. He bought the condo for $2.25 million last year.
NYPD spokesman Sgt. Carlos Nieves said all of the body parts were found at the scene but declined to give specifics on where.
"We have a torso, a head that's been removed, arms, and legs. Everything is still on the scene. We don't have a motive," he said.
Detectives were waiting for fingerprint and forensics tests on the body, according to police sources.
The NYPD went to the seventh-floor condo after the victim's sister called 911. She came calling Tuesday because she hadn't seen her brother in a day, then discovered his dismembered corpse, an NYPD spokesman said.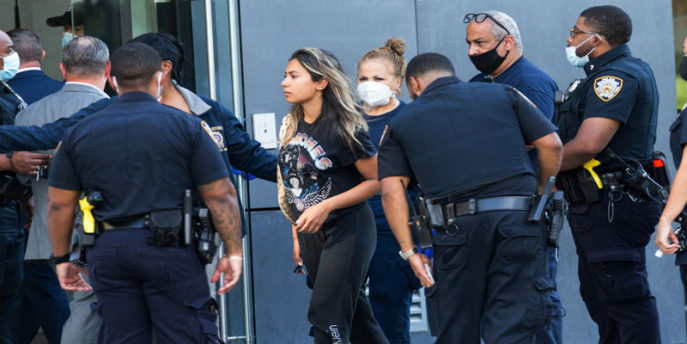 Detectives took his sister to the 7th Precinct stationhouse Tuesday night, and ushered her away from reporters.
Later, two of Saleh's friends, a man and a woman, arrived at the precinct to check on his sister.
Fahim Saleh, a student of Bentley University, founded several startups including Pathao, Gokada, Adventure Capital and KickBack Apps.
Pathao, founded by Fahim Saleh, Hussain Elius and Shifat Adnan, started its journey as a delivery service back in 2015 with its fleet of motorcycles and bicycles. They acted as a delivery service for several e-commerce companies of Bangladesh. Later in 2016, Pathao started bike-sharing services on mid-2016 and had successfully been operating since then till the pandemic hit the country.
Unauthorized use or reproduction of The Finance Today content for commercial purposes is strictly prohibited.