Tourism /
Tourism can become the voice of peace
---
Md. Ziaul Haque Howlader
Published:
2023-11-05 00:13:59 BdST
Tourism can become the voice of peace
---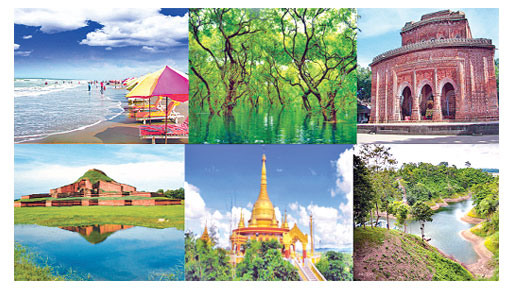 Though tourist footfalls nowadays are witnessed round the year, October to March is the prime tourist season in Bangladesh.
The geographical location, climatic conditions of Bangladesh and other factors such as holidays in schools, colleges, Christmas Day and observance of Christian new-year are attributed to create a favourable tourist season from October to March in the country.
Coincidentally, political unrest is also seen in the very season of tourism in Bangladesh.
It is widely recognized that any social turmoil and political unrest destroy the tourism industry. During the unrest, both domestic and international tourists do not dare to move to any destination of the country. International tourists cancelled their confirmed packages. Whereas tour operators, hoteliers and other tourism service providers get ready to offer their best services and earn for meeting the expenditure of other months of the year. In fact, tourism service providers make their profit in the tourist season, and in the lean period they have to incur losses as they have to maintain establishment and pay their staff and other fees.
Tourism is a very delicate business. If any negative development or small unrest takes place in any destination, tourists get scarred and avoid those destinations. The less-number of tourist visits, the less amount of income we are able to earn. Losses can never encourage any investment, whether domestic or foreign.
According to tourism experts, Bangladesh needs huge investment in the tourism industry for having its international standard and quality ambience. Ergo, we need peace and a conducive climate to attract the investors and international tourists to Bangladesh.
In the years of 2006 and 2014, when political unrest with arsons was prevalent in Bangladesh, the international media negatively portrayed Bangladesh. International tourists cancelled their confirmed flight and withheld package bookings as well as rooms reservations in hotels, motels and resorts.
In that period, tourism industry incurred losses of about Taka thirty thousand crore. Some tourism service providers had to retrench their staff for not being able to pay-off their salary.
During that political unrest, Tour Operators Association of Bangladesh (TOAB) took to the streets and made rally in front of the National Press Club in demand of keeping the tourist vehicles and related service providers out of the strikes.
They also demanded to keep tourism industry free from all kinds of political programmes. During the '90s when political unrest was going on for months and year long, tourism industry faced a great set-back. The back-bone of the tourism industry was damaged a lot in that period.
Now, the tourist season in Bangladesh has already embarked on with various kinds of activities – celebrations of world tourism day as well as tourism fairs & festivals. Tourists, especially the domestic tourists are moving to different destinations. According to the sources of TOAB leaders, international tourists are confirming their package tours.
However, they express their concerns as political unrest is also looming in the months coming ahead. If the unrest persists for a longer period in this tourist season, again they would lose their business.
Resort owners and hoteliers in Cox's Bazar, Kuakata, Sylhet, Rangamati, Bandarbans and other tourism destinations are all set to welcome the tourists. They also express concerns about the looming unrest.
Bangladesh Parjatan Corporation as a government tourism organization has also to face business challenges during any social and political unrest.
Many industry leaders shared their concerns that, in 2019 to 2021, Covid-19 took a great toll on tourism industry of Bangladesh in all parameters. During the pandemic period, tourism industry was the worst sufferer. Now, the tourism business entrepreneurs and service providers are eager to meet up their incurred loss. Any social or political unrest would bring much hurdle to them.
At present, many young entrepreneurs are also seen coming up in the tourism business. They operate eco-resorts, offer eco-packages and agro-tourism products as well as other innovative services in tourism and hospitality industry. Any prolonged unrest may disappoint them and they would switch to other professions.
Tourism industry requires young entrepreneurs with innovation. Bangladeshi youth are interested to join the tourism industry despite many challenges. They form different associations and keep in touch with the government initiatives.
However, they need a kind of guarantee of their investment - labour, money and opportunity cost. The Hon'ble Prime Minister of Bangladesh repeatedly encourages the youth of Bangladesh to be job providers, rather than the job-seekers. With this inspiration, some young talented boys are seen coming up into the tourism business upon completing their university degrees.
We must offer them a peaceful and smooth business ambience. Tourism being a labour intensive and multi-sectoral industry. It needs a favourable climate for its full growth. Along with the budgetary allocation, social harmony, peace and political stability are sine-quo-non to its fullest growth.
We hope the tourist season of this year won't face challenges like in 2007 and 2014. Let the tourism industry of Bangladesh, which is still in the take-off stage, fly smoothly until it reaches a satisfactory level. The more tourism industry grows, the more jobs are created. There are many examples in the world that, with the growth of tourism industry, poverty-level squeezes and women empowerment takes place.
Therefore, a consensus decision may be taken from the policy-level to keep tourists vehicles and tourism service providers out of the purview of any strike and political rallies. A guide-line may be prepared in this regard with the opinion of all relevant government and non-government organizations including BPC, BTB, Tourist Police, ATAB, TOAB, TRIAB, TDAB and CTS etc.
Accordingly, this nascent industry hopefully would grow much and can contribute to our national GDP growth as well as achieve the SDG by 2030 and building up Smart Bangladesh by 2041.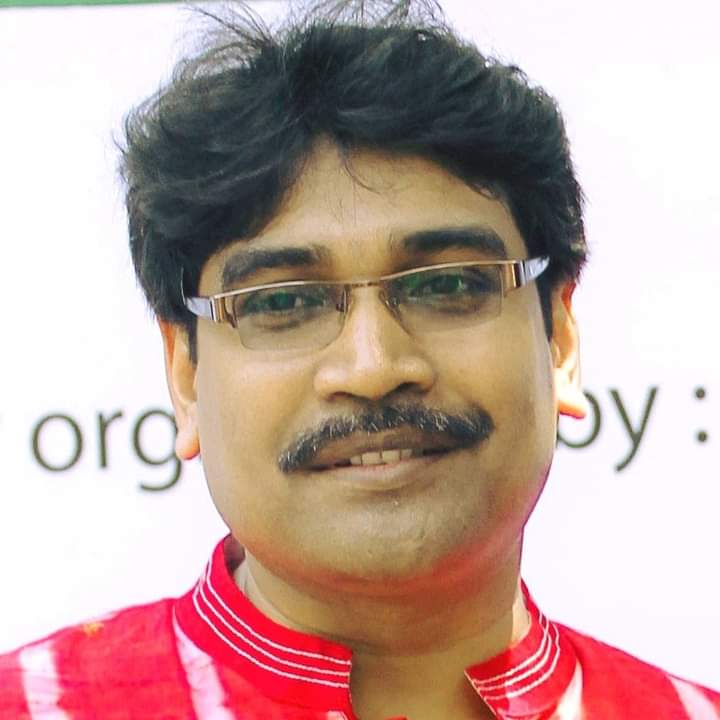 Md. Ziaul Haque Howlader is a tourism expert
Unauthorized use or reproduction of The Finance Today content for commercial purposes is strictly prohibited.