Bumper yield brings smile to Netrakona Aus farmers
---
ALIF
Published:
2020-08-09 09:01:59 BdST
Bumper yield brings smile to Netrakona Aus farmers
---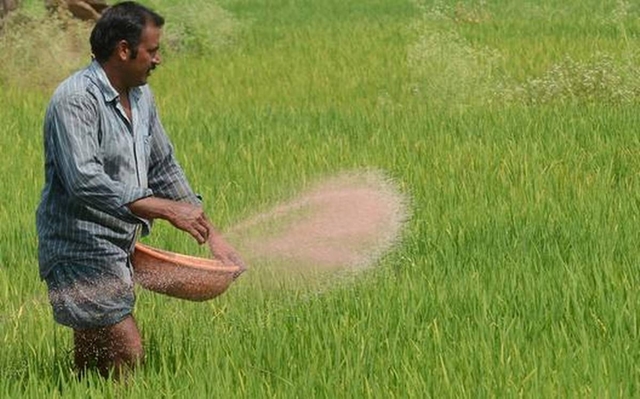 Glimpses of delight are glimmering in the eyes of the Aus growers in Netrakona with the achievement of bumper production of the paddy variety in the district this season.
Nine upazilas of the district, expect for Khaliajuri, have had bumper yield of Aus paddy in the current season.
Wind ripples the paddy sheaves across the fields making an eye-soothing sight at the time when farmers are getting prepared to start harvesting.
According to the Upazila Agriculture Office, farmers have cultivated Aus paddy on 480 hectares of land in seven unions of Kendua upazila this time.
The farmers are taking delight from the good yield they have achieved.
Aus paddy was cultivated in Sandikona, Maska, Dalpa, Balaishimul, Naopara, Ganda, Garadoba and Kendua.
In this regard, Upazila Agriculture Officer Mohammad Anisuzzaman said the soil of Kendua is fertile for farming so Aus, Aman and Boro paddy can be cultivated in all the three seasons here.
After getting good yield and fair price of Boro paddy this year, the farmers became inspired to cultivate Aus paddy.
"After the Boro paddy harvest, we encouraged farmers to cultivate Aus paddy. Since cultivation of Aus paddy is mostly based on rainwater, its production cost is relatively less than other paddy varieties. The yield is also good. As a result, more farmers have become enthusiastic about Aus paddy farming," added the agriculture officer.
Apart from this, Aman paddy can be cultivated by preparing land after harvesting Aus paddy. So farmers are getting interested to cultivate Aus paddy increasingly along with Boro.
The agriculture officer hoped that the harvest of Aus paddy would be completed by August.
Many farmers like Rafiq Miah said they are benefiting from Aus paddy cultivation due to cooperation and support of the Upazila Agriculture Office.
They will cultivate Aus paddy on more lands in future.
This year, with the help of the Department of Agriculture Extension, improved varieties of Aus paddy seeds and fertilisers were distributed among the farmers.
Total 1,545 hectares of land were brought under Aus paddy farming in Netrakona district this season, with the production target of 2.7 tonnes per hectare.
Harvest of Aus paddy has begun in many areas of Sylhet division.
Aus paddy has been harvested from 7,222 hectares of land so far, which is 3.75 percent of the total area, said an official, adding per hectare yield is good.
Normally Aus farming in this region begins late, said a number of farmers like Ansar Ali of village Turukbag in Golapganj of Sylhet, which is why harvest gets delayed.
A total of 208,000 hectares of land was brought under the farming, said Deputy Director Mazumder Md Ilias at the Sylhet divisional office of DAE, last year it was 192,600 hectares.
Although it was not much in practice in the region years ago, the farmers' interest in the short-duration crop with almost no irrigation cost has been on increase for the last few years, the official added.
This year, incentive amounting Tk42.5 million was given to 50,000 marginal farmers for the crop in the division.
The total number of farmers include 17,000 in Sylhet, 16,000 in Moulvibazar, 12,000 in Habiganj and 5,000 in Sunamganj district, the official added.
Under the programme, the farmers got 15 kg fertilisers and cash for petty expenses.
Each of the selected poor farmers got assistance for cultivating one bigha land, the official added.
Besides, in a special bid some 15,000 farmers were given seeds in assistance after the Covid-19 crisis began.
Unauthorized use or reproduction of The Finance Today content for commercial purposes is strictly prohibited.