BCIC seeks policy switch on fertiliser subsidy
---
SAM
Published:
2020-03-15 07:54:03 BdST
BCIC seeks policy switch on fertiliser subsidy
---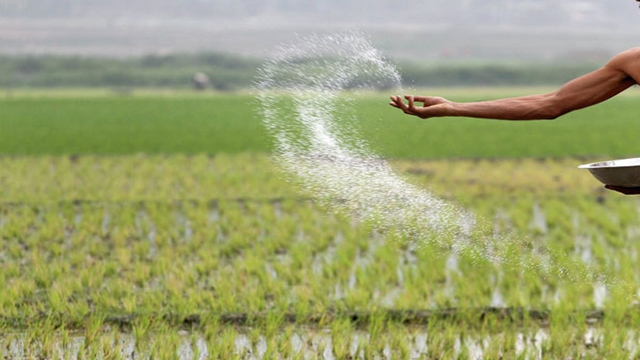 FT ONLINE
Dual policy on the subsidised urea fertiliser management is seen as a major financial burden on the Bangladesh Chemical Industries Corporation (BCIC), officials said.
As things turn severe, the country's largest corporation has already written to the ministries concerned with a plea for subsidy to the locally produced key agriculture input.
Under existing subsidy, the government only provides financial backing for the imported urea but did not do so for the local non-organic fertiliser.
The corporation's financial health is thus getting weaker for selling local fertiliser at a fixed rate, which is much lower than its actual costs, according to the BCIC letter.
BCIC director (finance) Md Billal Hossain said the government gives substantial support in the form of subsidy for importing key agriculture input in order to protect both farmers and consumers.
"Unfortunately, we didn't get such financial backup for locally manufactured fertiliser, even if we used to sell it at the government-fixed rate," he said.
Mr. Hossain said the government fixed the rate at Tk 14,000 per tonne in 2013 against the average local production costs of more than Tk 22,000.
"The corporation itself is giving financial support (more than Tk 8,000 a tonne) to recover the earnings-expenditure mismatch. The result is obvious: the BCIC is getting financially weaker," he added.
According to the corporation's estimation till fiscal year (FY) 2018-19, the average price of imported fertiliser was Tk 32,589.07 while the price of the locally produced one was Tk 22,672.45.
Accordingly, the BCIC paid Tk 7.80 billion in the form of financial backing in FY '19 when an estimated 0.9 million urea was produced from local factories.
BCIC director (commercial) Md Amin Ul Ahsan said they sent letters to the ministries concerned to pay serious attention to multi-pronged strains badly affecting the corporation's balance sheet.
"Things are now deteriorating further as production costs increase more due to a hike in gas price from Tk 2.71 to Tk 4.45 per cubic meter," he added.
BCIC's immediate-past chairman Haiul Quaium, who raised the issue on several occasions, said the government must provide subsidy for the locally made fertiliser.
"We subsidise the imported ones only. This is totally unfair and this dual policy is silently destroying the corporation," he observed.
"I hope the ministries concerned will realise this issue and address it seriously for the sake of the country's fertiliser management."
"Paying subsidy from the corporation's own account is one of the major reasons behind its net losses," Mr. Quaium said.
An agriculture ministry official said they will soon arrange a meeting of the inter-ministerial committee on fertiliser where the issue is expected to be discussed.
Unauthorized use or reproduction of The Finance Today content for commercial purposes is strictly prohibited.