Bank /
BB clears Tk 26 billion for banks
---
SAMI
Published:
2020-06-30 06:55:29 BdST
Government incentive packageBB clears Tk 26 billion for banks
---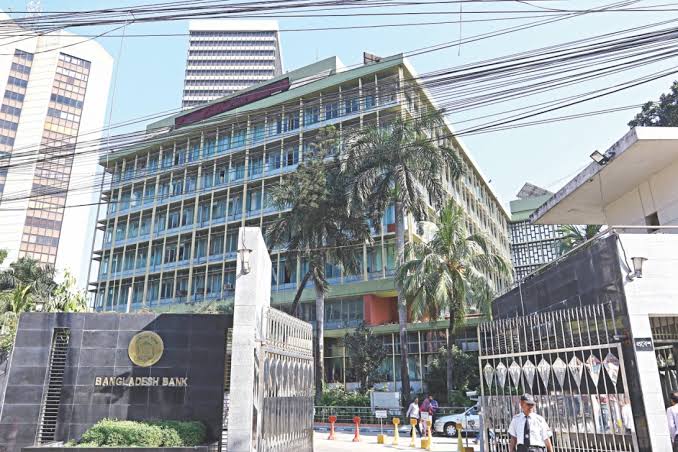 Bangladesh Bank has approved Tk 26 billion for the commercial banks to bring pace in loan disbursement under government declared incentive package for large industrial and services sectors recovering the loss of Covid-19 epidemic.
The approval was given by the central bank on the basis of the application of the commercial banks.
Of this amount, Bangladesh Biman was given Tk 10 billion loan under service sector category.
The Board of Directors of Bangladesh Bank reviewed the matter on Sunday and gave the approval, BB sources said.
The government announced an incentive package for disbursement of loans to industrialists affected by the Covid-19 pandemic. Of this, Tk300 billion is for large industrial and service sectors. The loan disbursement policy states that the loan defaulters' entrepreneur will not get the loan from the incentive package.
On the other hand, entrepreneurs will be able to take loans up to a maximum of 30 percent of the working capital sanctioned by 2019.
Following all the instructions of the circular, Bangladesh Bank has given conditions for checking and selecting whether the loan is being disbursed to the actual entrepreneur or organization. If a company or entrepreneur applies for loan, the concerned bank will first check and select according to the circular. It has to be sent to Bangladesh Bank for final approval, the policy added.
Sources at Bangladesh Bank said that even though the package was announced in April, the banks were not showing much interest in disbursing loans. Complaints come to Bangladesh Bank, many have applied for loans, but the banks are not approving. After receiving complaints from various entrepreneurs, the central bank instructed the banks speed up to implement the incentive package.
The instruction is also said that those who have applied for the loan, if they are eligible to get the loan after checking and sorting, they have to release the loan quickly. And if the clients are not eligible for the loan, the bank has to notify the customers immediately.
According to the sources of Bangladesh Bank, in the meeting the board members wanted to know the implement amount of incentive package.
However, the concerned department of Bangladesh Bank took approval of Tk 26 billion for large scale industries and services under the declared incentive package.
Among them, a state-owned bank applied for a loan of Tk 10 billion for Bangladesh Biman as a service sector. It has been given final approval by Bangladesh Bank.
Incidentally, the banks had earlier informed the central bank that they were having difficulty in implementing the incentive package due to the funding crisis.
Unauthorized use or reproduction of The Finance Today content for commercial purposes is strictly prohibited.