Bank /
Israel-Hamas war risks 'serious' economic damage: WB president
---
Int'l Correspondent
Published:
2023-10-25 08:45:00 BdST
Israel-Hamas war risks 'serious' economic damage: WB president
---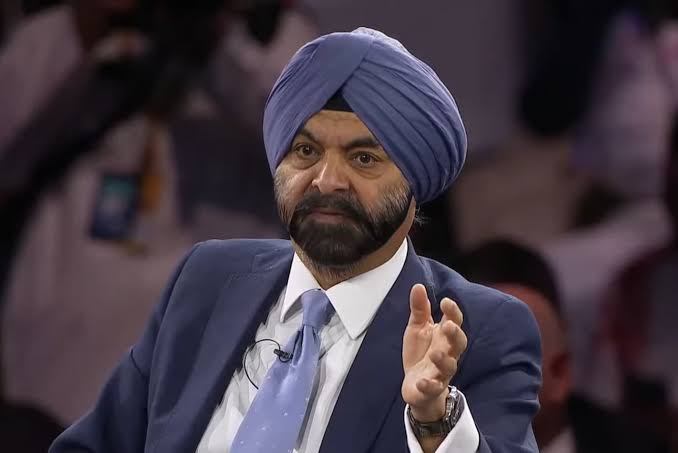 The war between Israel and Hamas could deal a "serious" blow to global economic development, the president of the World Bank told an investor conference in Saudi Arabia on Tuesday.
"What just happened recently in Israel and Gaza -- at the end of the day you put all this together, I think the impact on economic development is even more serious," Ajay Banga said, adding: "I think we're at a very dangerous juncture."
Hamas militants stormed into Israel from the Gaza Strip on October 7 and killed at least 1,400 people, mostly civilians who were shot or burnt to death on the first day of the raid, according to Israeli officials.
The militants also took 222 people hostage, among them elderly people and young children, according to the Israeli authorities' latest count.
The hostages include dozens of dual nationals and foreigners.
More than 5,000 Palestinians, mainly civilians, have been killed across the Gaza Strip in retaliatory Israeli bombardments, according to the latest toll from the Hamas health ministry in Gaza.
Banga was speaking at the annual Future Investment Initiative, often referred to as "Davos in the Desert".
More than 6,000 delegates are registered for the three-day event that will feature appearances by global banking chiefs and the presidents of South Korea, Kenya and Rwanda, organisers say.
Regional conflict fears
The shocking violence in Israel and Gaza stands in stark contrast to the vision of a more stable and prosperous Middle East championed by Saudi Arabia, which this year rebuilt ties with Iran and was in talks towards recognising Israel before the fighting broke out.
Saudi Arabia has in recent weeks condemned violence against civilians in Gaza and affirmed its support for the Palestinian cause.
A source familiar with discussions on possible normalisation with Israel told AFP this month that the process had been paused.
The war comes halfway through the Vision 2030 reform agenda championed by the kingdom's de facto ruler, Crown Prince Mohammed bin Salman, which is intended to transition the world's biggest crude oil exporter away from fossil fuels.
Saudi officials have signalled they intend to forge ahead with their reform plans despite fears of wider regional turmoil.
In addition to FII, the capital this week is also hosting its first fashion week and a boxing match between Tyson Fury and Francis Ngannou.
On Monday, Prince Mohammed announced plans to host the first eSports World Cup next summer.
The FII opening ceremony featured a vocal performance by Britain's Got Talent contestant Malakai Bayoh as a giant dove flashed on a screen behind him.
Yasir al-Rumayyan, governor of the deep-pocketed Saudi Public Investment Fund, referred only obliquely to the Israel-Hamas war in his comments on Tuesday, though he did warn about challenges presented by high interest rates.
"As central banks have tighten monetary policy in an effort to slow inflation, business and governments around the world have been adjusting to this new reality. This has been the fastest rate increase since the early 1980s and has caused significant and unpredictable disruptions," he said.
Yet he voiced optimism that "even in a high interest rate environment we can see the acceleration of growth and productivity".
Unauthorized use or reproduction of The Finance Today content for commercial purposes is strictly prohibited.