Budget /
Reduction of highest layer of VAT rate to facilitate growth of economy: BUILD
---
SAM
Published:
2018-06-09 14:41:20 BdST
Reduction of highest layer of VAT rate to facilitate growth of economy: BUILD
---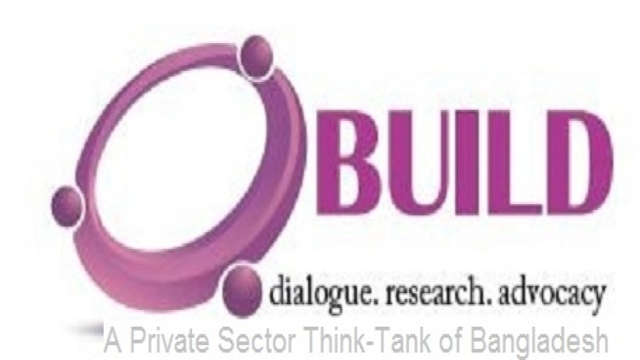 FT ONLINE
BUILD, a private think-tank said announcement on reduction of the highest layer of VAT rate will bring positive results to facilitate the growth of Bangladesh economy, said a statement.
"The Finance Minister in his budget speech has not mentioned about the reduction of highest rate of VAT which is 15 per cent and was one of the contentious issues of rejecting the VAT & SD Act 2012 by the private sector. We could appreciate, if there is an announcement on reduction of the highest layer of VAT rate," BUILD said in its budget reactions.
It said it was discussed that Income Tax limit will be extended, but in the budget speech and the Finnace Act 2018 there is no reflection which will open questions.
While Budget has reduced corporate tax rate from 40 per cent to 37.5 per cent for publicly trade Banks, FI and insurance companies, and 40 per cent from 42.5 per cent for non-publicly traded Banks, FI and Insurance companies which is a positive step will give a relief to these companies.
There is no specific mention of specific policies for addressing the present situation prevailed in the areas of banks and FIs.
In the Budget it is mentioned that there will be a Central Database for Large Credits (CDLC) banks for monitoring the large funds but the budget speech did not mention the regulatory authority of the CDLC.
It is mentioned that banks and FIs will be allowed to change the interest or profit rate once in a month. Presently banks and FIs disclose these quarterly.
So the proposed step will increase their administrative hassles and may reduce their competitiveness. In addition, there is a mention of weighted average rate of spread which is to be maintained at 5.0 per cent.
Presently banks are maintaining it at 4.5% per cent meaning 50 per cent of a single digit interest rate.
The high interest of scheduled banks was long debated issue. To fix up the interest rate, there is cost on deposit, the administrative cost, cost of risk and huge cost of NPL. Considering NPL and other costs, the interest rate becomes high for the scheduled banks. Foreign Private Sector lending was allowed by the Bangladesh Bank for the minimisation of the interest rate of the scheduled banks.
After the aggressive lending tendency of 1-2 scheduled banks, the banks were about to fail. Eventually, the private deposit did not go to the private banks. A bank can run when it faces capital shortfall but it cannot run when it faces liquidity shortfall. The bank facing liquidity shortfall cannot survive. That is why, the deposit interest rate has risen from 8.0 per cent to 11 per cent. The bank taking deposits at 11 per cent will require higher lending rate.
To support this uncanny situation, Bangladesh Bank has reduced CRR rate.
"Concerted action of the government is imperative to support the new changes," the BUILD said.
"We find no mention of export diversification strategy in the budget though some policy, process and capacity building supports can enhance export to around $10 billion," the BUILD said.
Unauthorized use or reproduction of The Finance Today content for commercial purposes is strictly prohibited.