Business /
Apparel sector for 0.25pc source tax
---
Siyam Hoque
Published:
2020-06-30 11:49:08 BdST
Apparel sector for 0.25pc source tax
---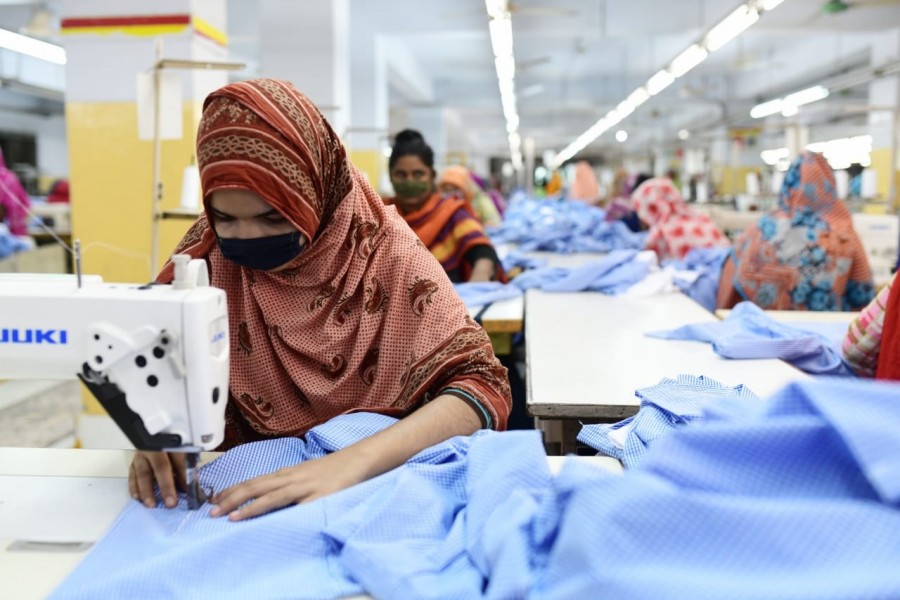 Leaders of the country's apparel sector urged the government to continue the existing 0.25 per cent source tax for next five years.
Bangladesh Garment Manufacturers and Exporters Association (BGMEA) and Bangladesh Knitwear Manufacturers and Exporters Association (BKMEA) on June 24 in a joint letter to Finance Minister AHM Mustafa Kamal reiterated their demands saying the ongoing Covid-19 has severely affected the RMG sector.
"Many factories have closed down. The readymade garment (RMG) sector is passing a tough time and the situation is getting worse day by day," read the joint letter signed by BGMEA and BKMEA presidents Dr Rubana Huq and ASM Salim Osman respectively.
International buyers have already cancelled or put on hold work orders worth more than US$ 3.0 billion. They said the amount was increasing day by day.
The government has proposed 0.50 per cent source tax for export-oriented sectors for the upcoming fiscal which is not a wise decision in view of the overall situation they noted.
Due to orders cancelled or put on hold and payment deferred, the sector is facing a huge financial crisis, the trade bodies said. Entrepreneurs are trying to keep the export-import activities on by communication with buyers, they added.
They mentioned that many countries were offering financial packages to sustain their export competitiveness.
Both the trade bodies requested the government to keep the source tax unchanged at 0.25 per cent for five years and consider it as a final settlement.
Earlier the government proposed 1.0 per cent source tax for export-oriented sectors for the fiscal year of 2019-20.
Later, the National Board of Revenue (NBR) through a statutory regulatory order slashed the source tax on export proceeds for all sectors, including RMG, to 0.25 per cent effective from October 21, 2019 to June 30, 2020.
Unauthorized use or reproduction of The Finance Today content for commercial purposes is strictly prohibited.