Business /
Row over formation of two new chambers under DNCC, DSCC
---
Abu Taher Bappa
Published:
2020-09-10 10:45:05 BdST
Row over formation of two new chambers under DNCC, DSCC
---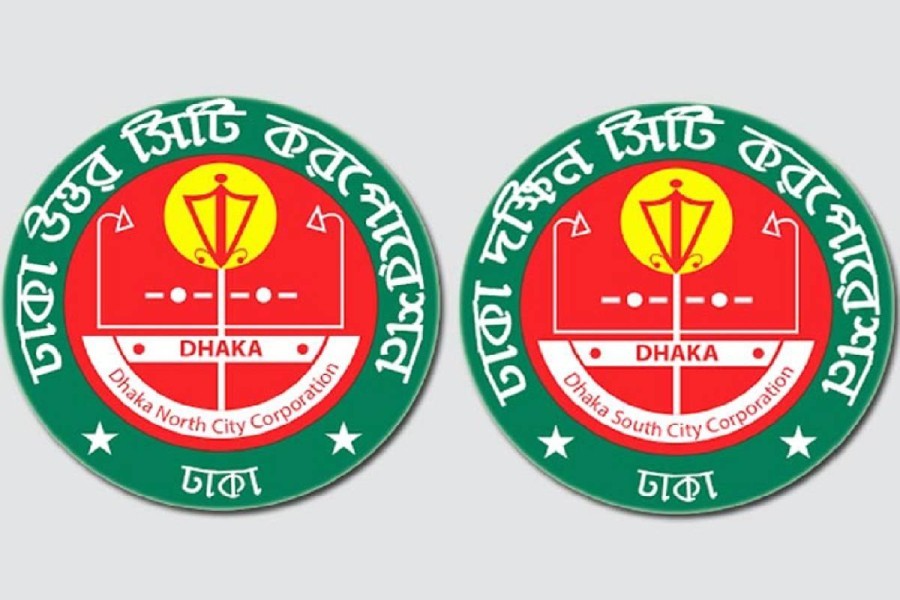 Businesses have been locked in a row over the proposals for establishing two separate new trade bodies under Dhaka North City Corporation (DNCC) and Dhaka South City Corporation (DSCC), sources said.
Two separate proposals have been put forward to the commerce ministry, seeking permission for the formation of "Dhaka South City Chamber of Commerce and Industry" and "Dhaka North City Chamber of Commerce and Industry", they added.
Dhaka Chamber of Commerce and Industry (DCCI) in a letter sent to the commerce ministry has strongly opposed such a move.
It has also expressed its grave concern over the proposals for forming two new separate trade chambers under Dhaka north and south city corporations.
DCCI has expressed fears that it will create a massive schism among the businesspeople. "The proposal to establish two new separate trade bodies is not legal."
The Dhaka chamber thinks that no licence should be granted to form more than one trade chamber in a same district according to existing trade ordinance as it has been representing Dhaka district including Dhaka city.
"In addition, the large trade organization for the businesspeople of Dhaka city believes that there is no scope to contribute to the country's economy by proposed two chamber bodies," the letter reads.
There is no logical base in forming separate trade bodies in the areas of two Dhaka city corporations, the DCCI noted.
When asked, commerce minister Tipu Munshi said that his ministry has received two proposals regarding the formation of two separate chambers under Dhaka North and Dhaka South City Corporations.
"We have already asked the officials concerned to look into the issue," he said.
The minister added: "Personally, I believe that despite having existence of DCCI, establishment of two separate trade bodies under two Dhaka city corporations will not be good."
In this regard, the commerce ministry has already sought opinion from the country's apex trade body--Federation of Bangladesh Chambers of Commerce and Industry (FBCCI), a senior official said preferring anonymity.
"We are waiting for the opinion from FBCCI," he said. He declined to make comment further in this regard.
When contacted, DCCI president Shams Mahmud said, "There is no scope to issue trade licence for formation of any new chamber body under Dhaka district. It has been mentioned in existing Trade Organisations Ordinance. Besides, we did not get any letter in the regard."
According to Section 2(C) of Trade Organisations Ordinance, 1961, "A chamber of commerce and industry organised to represent trades and industries of specific areas, such as divisions, districts, upazilas and municipalities."
The working areas and activities of the DCCI have been expanding further step by step and the number of its members has been increasing. Its international standard secretariat is working with efficiency, according to the letter.
The Dhaka chamber issues membership certificates as soon as possible after fulfilling all requirements in this regard.
Sheikh Al Mamun, proprietor of Ripa enterprise, 327, south Jatrabari, has applied to the commerce ministry, seeking trade licence for introducing the proposed Dhaka South City Chamber of Commerce and Industry recently.
When asked, Mr Mamun explained the necessity of the proposed chamber, saying that the population of Dhaka district has increased. Besides, the size of the economy and business has expanded many times. On the other hand, Dhaka has been divided into two city corporations.
He, however, said it takes six months to get membership from the DCCI. He also blamed that the chamber authority does not give membership and it runs on its own style.
"We have taken no objection certificate from the authorities concerned and requested the ministry to issue trade licence in favour of the proposed chamber," he mentioned.
The DCCI has requested the commerce ministry to turn down the two proposals and prevent entrepreneurs from the move.
For taking version on the issue, FBCCI president Sheikh Fazle Fahim could not be contacted despite frequent attempts over phone and SMS.
There are 4,500 members in and around Dhaka district and Dhaka city corporations.
It has been providing services for its members under Dhaka south/north city corporations through its own office at Gulshan and its head office.
DCCI, the largest and most active chamber of the country, established in 1958, was incorporated under the Companies Act, V11 of 1913 as a limited company on March 10, 1959.
It serves as a model of non-profit and service-oriented organization.
The DCCI has rendered more than four decades of very useful services for the development of business and industry in Bangladesh.
FBCCI director Md. Nizam Uddin has requested the commerce ministry to issue trade licence in favour of the proposed Dhaka North City Chamber of Commerce and Industry, a commerce ministry source said.
Despite attempts over phone, Mr. Nizam could not be reached for his comments in this regard.
Unauthorized use or reproduction of The Finance Today content for commercial purposes is strictly prohibited.