Business /
CCC urges apparel brands to ensure workers' payment
---
Abu Taher Bappa
Published:
2020-10-01 10:22:55 BdST
CCC urges apparel brands to ensure workers' payment
---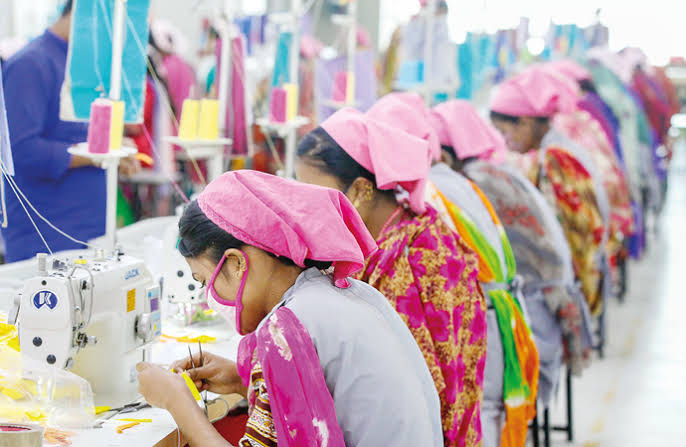 A global rights group - Clean Clothes Campaign (CCC) - called on apparel brands and retailers, including H&M, Primark and Nike, to commit a wage assurance, ensuring payment of workers of their supply chains.
It also urged to enter into negotiations to establish a fund that will ensure that workers can no longer be left jobless without their legally owed severance.
The CCC also launched a campaign namely 'Pay Your Workers', focusing H&M, Primark and Nike - three of the brands that most frequently appeared in reports on workers' rights violations during the pandemic.
The call to take responsibility is directed at all garment brands and retailers with outsourced production, the CCC said in a statement on Monday.
Over a dozen brands, including Nile, Kuyichi, Taiyo and Known Supply, have already committed to ensure that their workers are fully paid during the pandemic, it added.
Garment brands and retailers around the world have responded to the lockdown and economic insecurity, caused by the pandemic, by cutting down on or fully cancelling their orders with suppliers. It means that workers were left unpaid or with less than their full wages, or even lost their jobs.
Because of their excessive power in global supply chains, brands and retailers can set the terms and prices in the factories they produce in and basically function as principal employers.
Their measures to save money and decrease business risks in the face of the pandemic have created a situation in which workers pay the price for the crisis, the CCC noted.
In several countries, governments have officially allowed factories to pay their workers only 50-60 percent of the poverty wages they were receiving before the pandemic.
Many other workers were left without wages or jobs even though governments urged factories not to fire workers and keep paying them in full.
"This campaign targets some of the wealthiest apparel supply chains in the world. These brands have made profits for decades on the basis of poverty wages and outsourced responsibility without contributing to any form of social protection in the garment producing countries," said Ineke Zeldenrust from the CCC.
The CCC campaign aims to reclaim funds for the workers by convincing the brands to take responsibility for the people, who enabled great profits through their underpaid labour, Ineke added.
Unauthorized use or reproduction of The Finance Today content for commercial purposes is strictly prohibited.